A STUDENT OF THE INTERNATIONAL RELATION DEPARTMENT OF UDAYANA GOT A STUDENT EXCHANGE CHANCE FROM THE EMBASSY OF CHINA IN JAKARTA
Posted by Rektorat
08 Mei 2018
Pageviews 4810 times
Tania (on the right) with the Chinese Ambassador for Indonesia during a welcoming ceremony at the Chinese Embassy in Jakarta
Denpasar - Wednesday (09/05), Tania Teresa who is a student of the International Relation Department Udayana University class of 2015 got the opportunity to join the Chinese-Indonesian student exchange program. Tania became one of the students from Indonesia who had the opportunity to get closer to the culture and policy of China for being one of the winners of a writing competition organized by the Chinese Embassy in Jakarta with the Foreign Policy Community of Indonesia. For almost a month, Tania along with several other students from Indonesia and China learned about the culture and policy that existed in several big cities in China and Indonesia.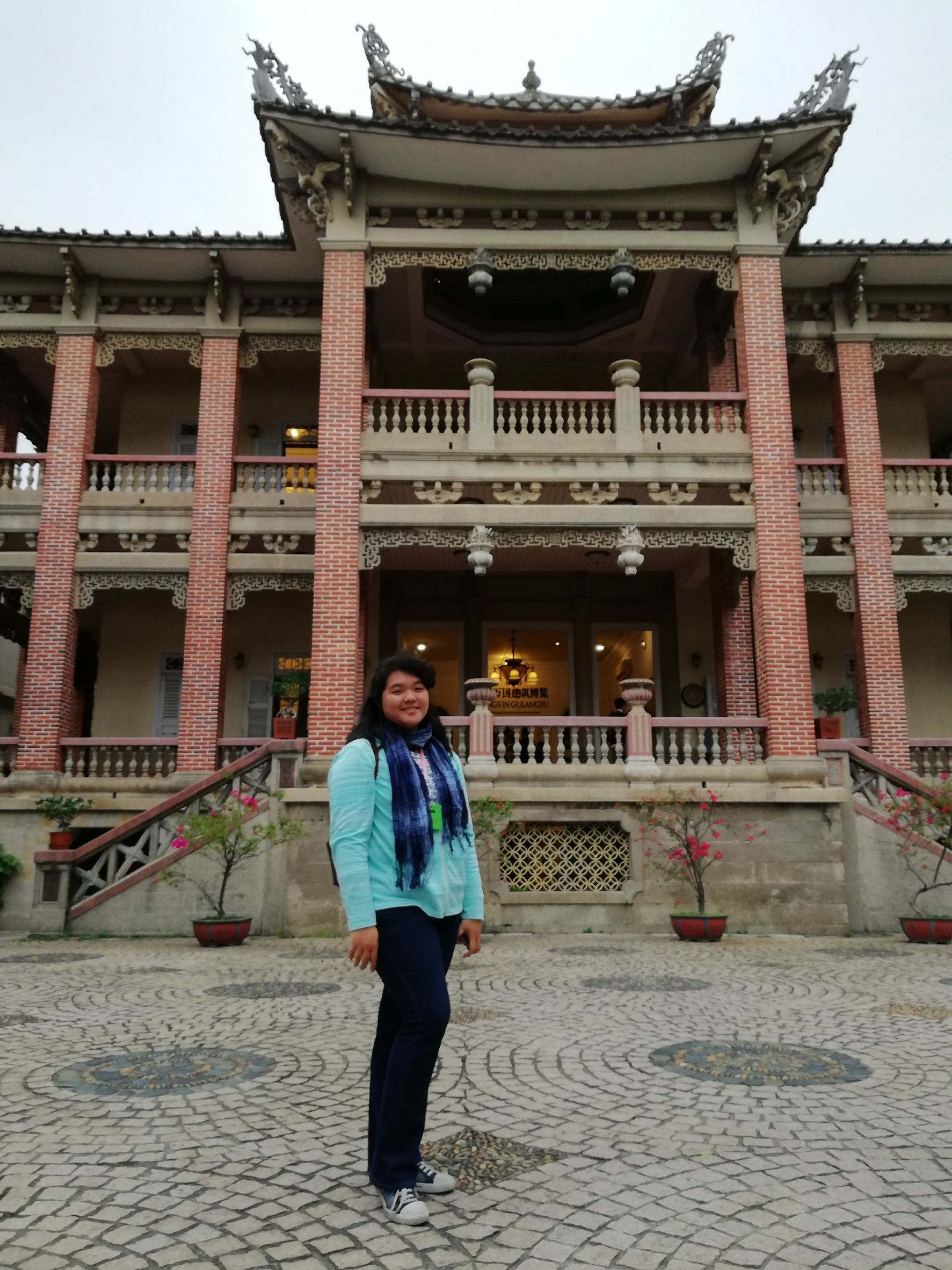 Tania While in China
Tania explained that the beginning of her participation in this activity was because of her great curiosity towards something new. She further pointed that before getting the opportunity to join this student exchange program, she has passed the quite strict selection process of the committee; starting from the selection of paperwork to telephone interviews.
Furthermore, Tania explained that activities in the student exchange program invited students to increase their knowledge of the culture and governance directly in the field together. Of the togetherness, it was expected to create a sense of mutual understanding among students from both participating countries.
To end the interview, Tania hopes that the future of Indonesia's relations with China can continue to increase and can erase the negative stigma about China that is developing today. Good relations between these two countries must be viewed from the positive side so that Indonesian students, and especially Udayana University students, can see the chances and opportunities from the cooperation that has been built by both countries. (pratama)