Udayana University's Vision
Udayana University seeks to be a leading university whose graduates reflect high potential and become the best amongst their generation. We also hope to create graduates who moved further towards self-reliance; and will remain to be fully engaged with our localindigenous knowledge and practices.
The university's vision stated in the statute formulated in 2009 is to become a leading higher educational institution that generates outstanding, self-reliance, and well civilized human resources.

In order to make the academic, administrative staff and the students (Civitas akademika) have similar perception and understanding of the direction of the university's long-term development, the meaning of the vision is described as follows.
Outstanding refers to those who are highly competent, competitive and wise in developing the knowledge they have to enhance values of the state and nation and human beings in general (referred to as cakra widya prawartana).Such outstanding human resourcesare in line with the university's motto taki-takining sewake guna widya.
Self-reliance refers to those who have strong personality and ability in interacting withtheir dynamically changing environment.
Well civilized human resources refer to those who have inner sensitivity and sharpness and who are able to utilize great local cultural values, which are universal in nature for interacting in society.
To achieve such a vision, the missions of higher education performed at Udayana University are formulated as follows: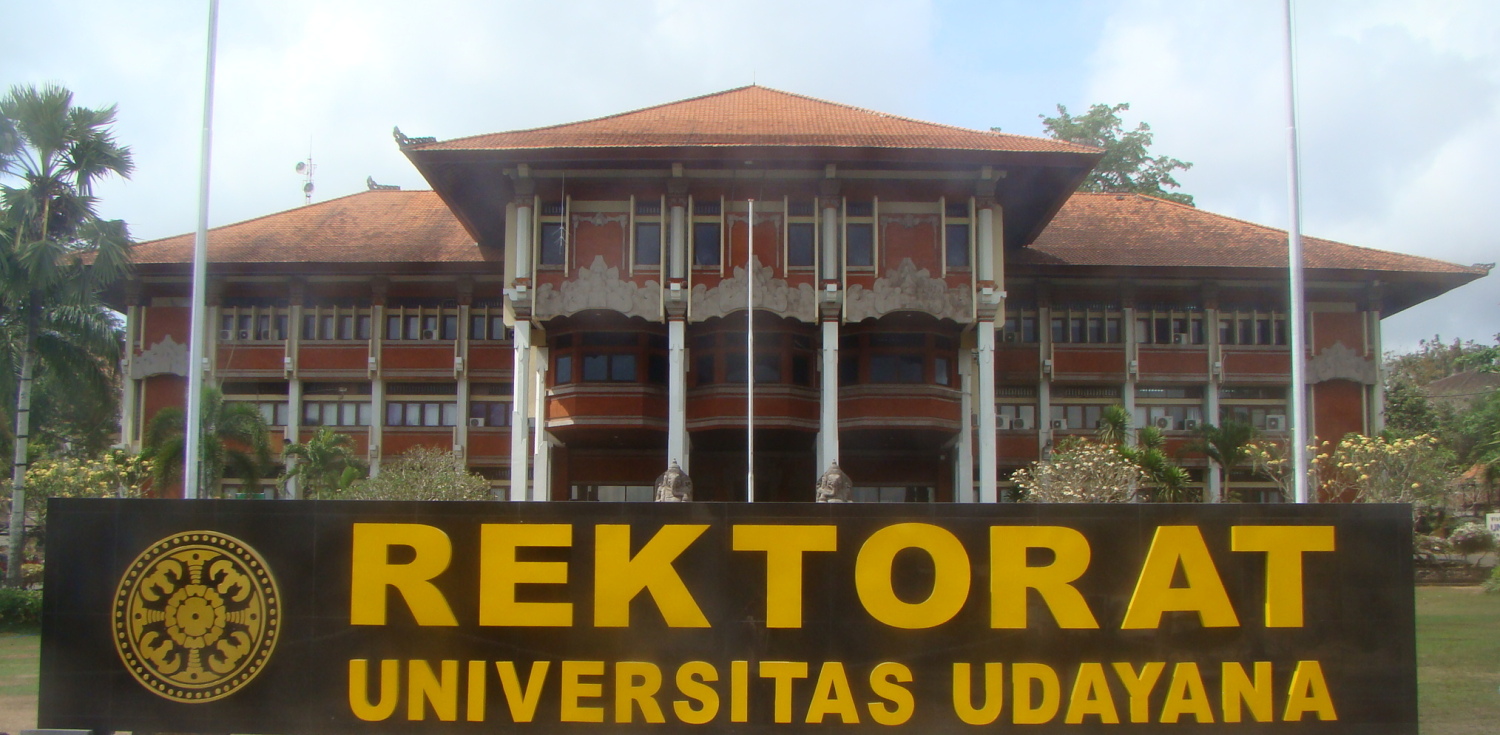 Undertaking quality higher education and shaping students with high morals,
ethics and integrity that are in line with what is demanded for by the local, national
and international communities;

Developing researchers and public servants as needed by the state and community;

Empowering the university as the one who actively involved to the development
of science and technology.
Udayana University's Purpose
To produce the high-potential graduates in mastering science and technology.
To increase the number and quality of research with the development of science and technology and the interests of society and the nation.
To create stable, qualified, and independent academic society through qualified, transparent, democratic, and entrepreneurship education system.
To establish cooperation in various fields in order to improve the quality of Tri Dharma Perguruan Tinggi (the three main responsibilities of university, namely education, research, and community service).
To develop functional and professional institutions that have high competitiveness and sustainability in order to optimize the existence of Unud