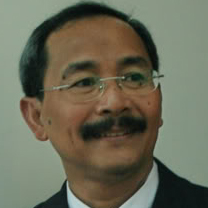 Established in August 1962, University of Udayana is widely recognized as a prominentuniversity in Bali. The University of Udayana, also known as UNUD, today is listed as oneof the 50 Promising Universities of Indonesia published by the Ministry of Education and
Culture out of nearly 2.500 higher education institutions around the country.

University of Udayana is committed to producing highly employable graduates andresearchers of the highest quality possible. In both its teaching and research, the Universityhas strong links with local and international institutions, including government bodies,business, industries, and the professional organizations.

UNUD is fortunate in its location. Bali, a well-known tourist destination with a population of 3.8 million, has been named as one of the best islands to visit in the world. Thus, Unud it self provides our students with quite a pleasant study environment, as well as many cultural and art events. In the same way that we are proud of the quality of life in Unud,we also strive for the highest possible quality of academic life at our university.

I cordially would like to invite you to explore this prospectus, apart from welcoming you to our university; it will provide you with a number of useful facts and details about the university. It is a pleasure and honor if you decide to connect your future life with our university.

Welcome to our university and we wish you the absolute best in your future education.

Rector
Prof.Dr.dr. Ketut Suastika,Sp.PD.KEMD