TO IMPROVE THE ENTERPRISE SPIRIT OF YOUTH, BEM FEB UNIVERSITY UDAYANA HOLDS 8TH EQUILIBRIUM ENTREPRENEUR ACTIVITY
Posted by Rektorat
09 Juli 2017
Pageviews 3457 times
Material Giving by I Putu Yuliarta, S.S
Denpasar - Sunday (09/07), Student Executive Board of Udayana University, Faculty of Economics and Business (FEB) held an entrepreneurial debriefing activity which was a series of 8th Equilibrium Entrepreneur Activity. The activities held in the faculty's campus building started from 09:00 until 13:00 P.M. This annual activity was led by Komang Setiawan who is a student of Faculty of Economics and Business of Udayana University of 2016th generation
The format of the activity series this time had begun with collecting the proposal files and product samples by a committee held several months ago. From that initial collection, the board of committees and juries of this activity selected 10 files and then pursed again into 5 teams after the presentation of the product. Today was a briefing session to the 5 best teams that will eventually be given venture capital for business development which next will be held a mentoring and monitoring up to 3 months ahead.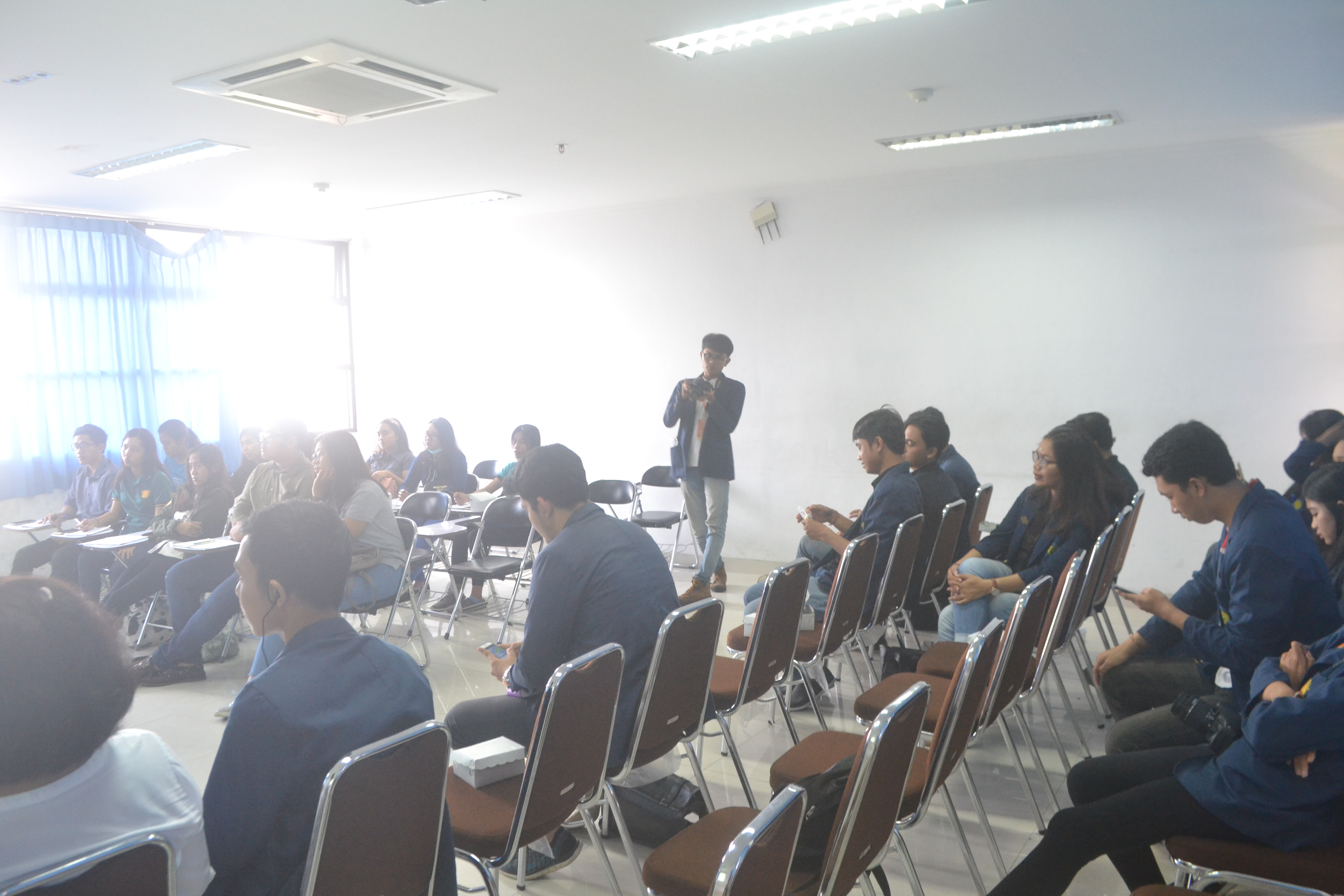 Room Atmosphere of Debriefing Activities
In today's debriefing series, there are three main speakers including I Putu Yuliarta, S.S who is the alumni of HIPMI chairman (giving material on business realization), Ni Gst. Putu Wirawati, SE. M.Si who is a lecturer of the faculty (giving material about finance), and Ibu Ayu Desi Indrawati, S.E., M.M which is representative of business incubator of Udayana University (giving material about marketing).
In the interview session, the chairman of the committee explained that the purpose of this activity is to oversee Balinese students and youth to become young entrepreneurs who in the future are expected to help alleviate poverty in Indonesia. (dessrimama)