THE STUDENT GOVERNMENT OF STUDENT EXECUTIVE BOARD UDAYANA UNIVERSITY HELD AN EXCAVATION FUND ON THE STREET FOR VICTIMS OF NATURAL DISASTERS IN SONGAN-KINTAMANI
Posted by Rektorat
14 Februari 2017
Pageviews 2599 times
The Volunteers of Udayana University Student Is Doing An Excavation Fund Around The Bajra Sandhi Monument-Renon
Denpasar-Tuesday (14/02), Student Government of Student Executive Board (BEM-PM) Udayana University held a fundraising action on the streets functioned to help the victims of natural disasters in Songan, Kintamani, Bali. In the event, this afternoon, it took place at some point in Denpasar city, such as: in the city center around the monument of Bajra Sandhi Renon, in the intersection of Puputan Badung field, on the red light in front of SMAN 2 Denpasar, in the Robinson red light intersection and traffic light intersection of Nangka-Gatsu Street. The fund-raising on the streets carried out about 3 o'clock this afternoon coordinated by the chief executive named Mila Adiani, as the Minister for Social and Environmental of BEM-PM Udayana University.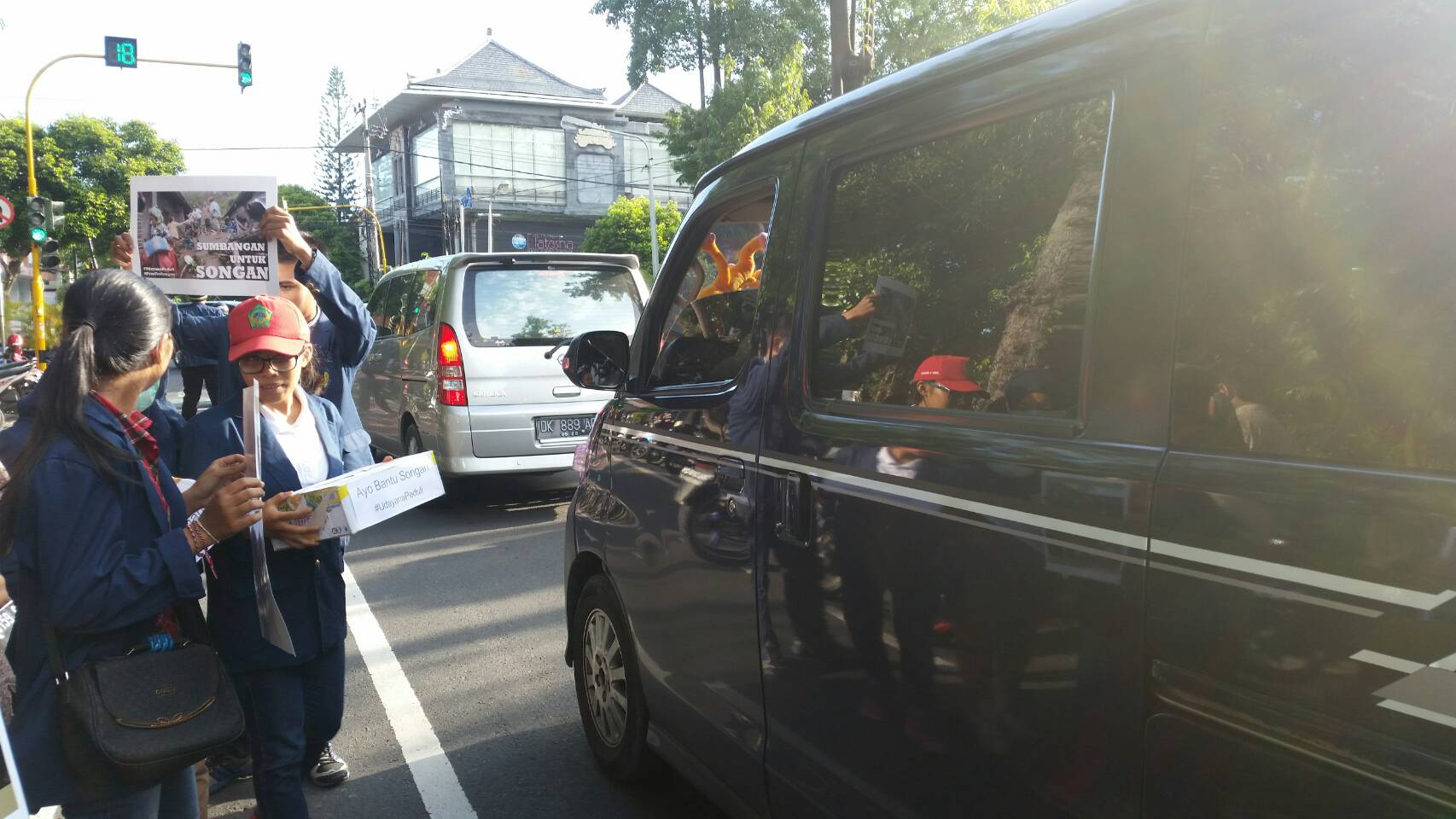 Volunteers pf the fundraising action on the streets
"In this activity, there are around 50 students who took part in the fundraising" said Mila.
Mila added that this fundraising was also helped by the fellow students from BEM Faculty of Udayana University environment, such as BEM FTP, BEM FKP, BEM Economics, or BEM FIB. The relationship that goes well is expected to make a good synergy between institutions in the university's student in the future.
At the end of the interview, Mila explained that the funds, which was alrealy collected from fundraising activities from the streets, will be directly donated by the committee to the public in Songan. Later on, BEM-PM Udayana University will invite other student organizations such as the BEM faculty to jointly distribute the grant. (mimi)