SCIENTIFIC JOURNAL MANAGEMENT WORKSHOP WITH OPEN JOURNAL SYSTEM IN THE FACULTY OF SOCIAL AND POLITICAL SCIENCES, UDAYANA UNIVERSITY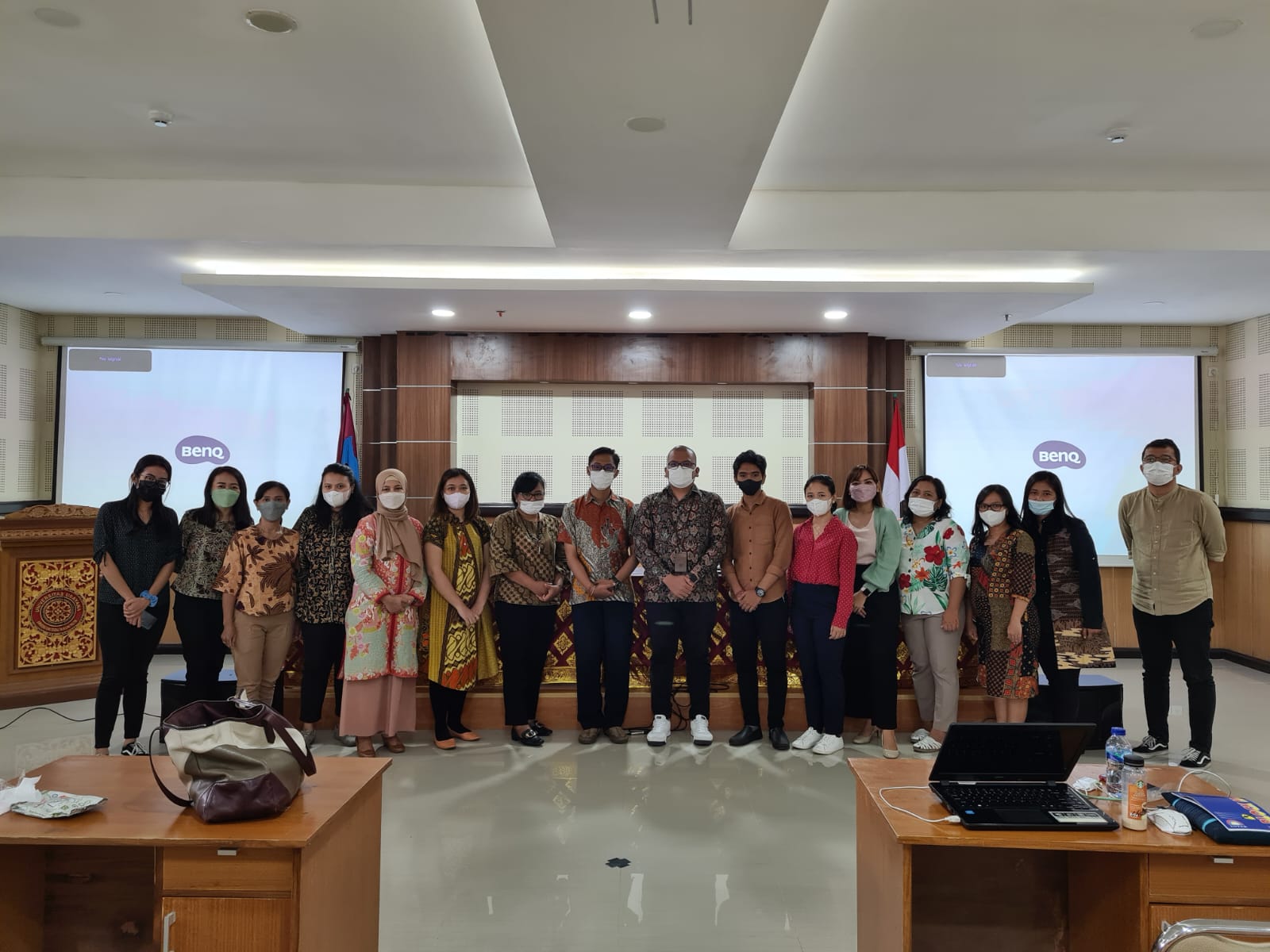 The Faculty of Social and Political Sciences, Udayana University, on Wednesday, April 6, 2022, held a journal management workshop based on the Open Journal System (OJS) which took place in the FISIP hall, Sudirman Campus. This workshop presents resource persons Drh. I Wayan Nico Fajar Gunawan, M. Sidari Journal and Scientific Publication Unit Udayana University and Richard Togaranta Ginting, S.Sos, M.Hum as moderators. By being attended by representatives of each study program journal within FISIP, this activity became a momentum for improving the quality and management of journal management.
In a speech delivered by the Head of the Research and Community Service Unit of FISIP, Putu Nomy Yashinta, S.Sos. MPA, journal training activities with a good management system are very important to carry out considering that journals are publication media for scientific works as well as a means of disseminating knowledge that continues to grow. Currently, FISIP has one journal that has been accredited by SINTA, namely the Widya Sosiopolitika Scientific Journal and it is hoped that the study study journals at FISIP will follow in the footsteps of the Widya Sosiopolitika Scientific Journal.
In the presentation of the material presented by the resource persons, the management of journals with the OJS system has a very decisive point in the assessment of journal accreditation. A well-managed journal will run an editorial workflow starting from the submission process to publishing a journal manuscript with a review process according to the flow of the bestari partner. The training participants were invited to directly practice the editorial workflow from beginning to end. Good mastery of editorial flow is the key to journal management. The participants showed enthusiasm and active participation in the activity. The activity ended with a group photo session and the presentation of certificates to the speakers.