[CELEBRATE THE 12TH ANNIVERSARY OF PUBLIC ADMINISTRATION, HIMA AP FISIP UNUD HELD FAMILY AGENCY AND BLOOD DONOR]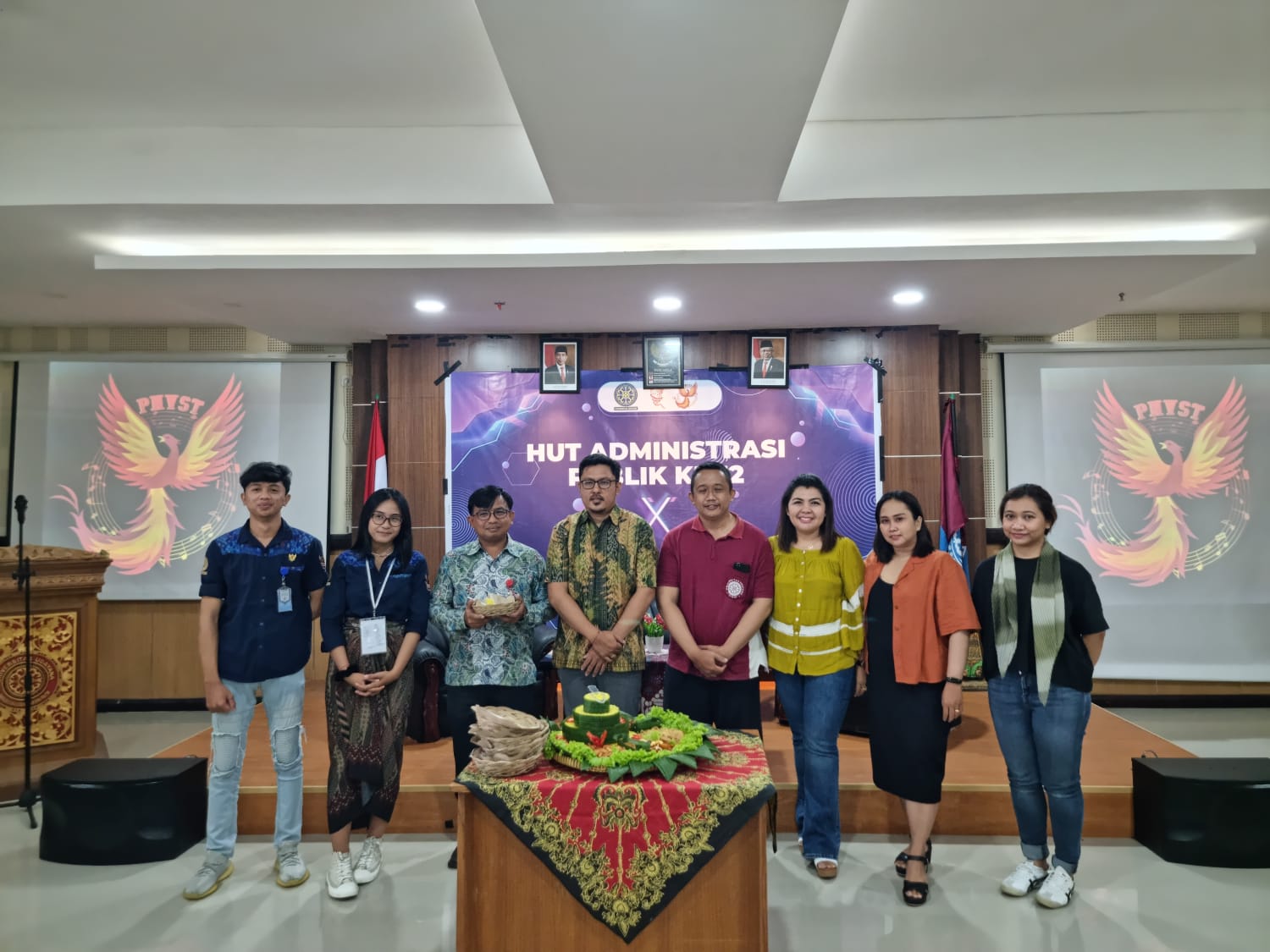 To commemorate the 12th anniversary of the Public Administration of FISIP Unud, the Public Administration Student Association held a Family and Blood Donation Agency on 19 November 2022 in the Hall Room and Room 2.1 of the FISIP Building, Unud Sudirman Campus. This event carries the theme "Dreams and Memories".
This year's Family Board event carries an intimate concept which begins with remarks by Ni Made Dwita Purnama Santi as Deputy Chair of the Committee. Followed by remarks by I Putu Sugiarta as Chair of the Public Administration Student Association. Followed by remarks from the Coordinator of the Public Administration Study Program, I Putu Dharmanu Yudartha, S.Sos., M.PA. And followed by remarks from the Dean of the Faculty of Social and Political Sciences represented by the Deputy Dean III for Student Affairs, Dr. I Made Anom Wiranata, S.IP.,M.A. The next event was the cutting of the tumpeng as a symbolic celebration of the 12th anniversary of Public Administration. Then a sharing session was held by Putu Eka Purnamaningsih, SH., M.A.P and Kadek Wiwin Dwi Wismayanti, SE., M.A.P as Active Lecturer of Public Administration and Ayu Kartika, S.IP as Public Administration alumni. After the sharing session activities were carried out, entertainment programs were then held.
Blood Donation is also part of a series of events to celebrate the 12th Anniversary of Public Administration. With the theme "A Drop of Your Blood Paints a Million Smiles for Me" we were able to provide 17 Blood Bags for those in need. In this activity assisted by the PMI Bali Province Medical Personnel Unit so that blood drives can be distributed properly.
This activity was attended by all Public Administration lecturers, active students, FISIP Student Organizations and general citizens who were donors. At the end of the Family Board event, a photo session was held along with the presentation of certificates for the speakers.