The Faculty of Social and Political Sciences, Udayana University Held the Signing of the Work Agreement Together with the Bali Provincial KPU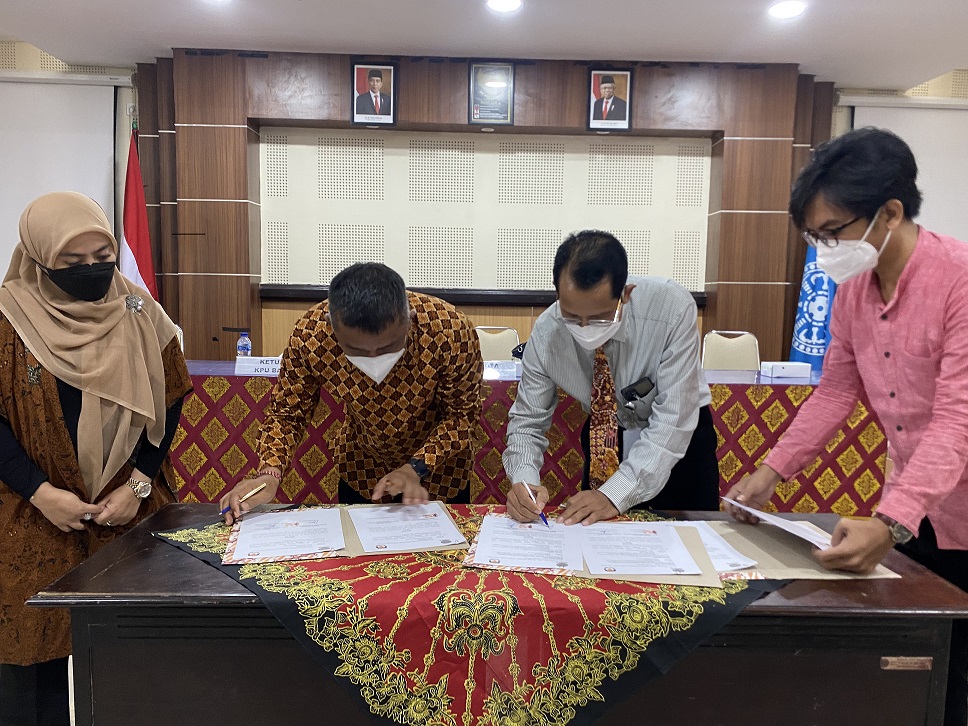 Denpasar, To inaugurate the collaboration between agencies, the Faculty of Social and Political Sciences of Udayana University carries out Cooperation Agreement (PKS) activities with the General Election Commission of the Province of Bali which is located in the FISIP Building Hall, Sudirman Udayana Campus. (25/05/22)
The signing of the work agreement was attended by Betty Epsilon Idroos as Commissioner of the KPU of the Republic of Indonesia, I Dewa Agung Gede Lidartawan as Chair of the Bali Provincial KPU, along with the ranks, and Dr. Drs. I Nengah Punia, M.Sc., as the Dean of the Faculty of Social and Political Sciences, Udayana University, and their staff. Also present were Gede Indra Pramana as Head of the Information Management and Cooperation Unit, and several lecturers of the political science study program.
This activity was opened by I Nengah Punia and continued with remarks and directions from Agung Lidartawan with Betty Epsilon. In his remarks, I Nengah Punia introduced a brief profile of the Faculty of Social and Political Sciences and hoped that the implementation of this activity could continue in the form of MBKM internships and other activities, especially in scientific development in the fields of social science and political science.
Gede Lidartawan and Betty Epsilon hoped the same thing so that the signing of the work agreement could be maximized, and the active role of students in organizing elections and also helping in improving democracy.
The activity continued at the peak of the event, namely the signing of the cooperation agreement by I Nengah Punia and Agung Lidartawan. The activity ended with a group photo. (tr)