Konsil Medicine Indonesia Visitation PS Neurosurgery FK Unud
23 Maret 2018
Pageviews 5232 times
Denpasar - Thursday, (22/03/2018) Indonesian Medical Council (KKI) conducts a Visitation to SMF Surgical Nerve Unud / RSUP Sanglah Denpasar in the framework of the establishment of Neurosurgery Studies Program at the Faculty of Medicine Udayana University. The Visitation Team of KKI present is Prof. Dr. dr. Sukman Tulus Putra, Sp.A (K), Prof. dr. Wiwien Heru Wiyono, Ph.D., Sp.P (K), drg. Cempaka Dewi and dr. Febriyola Susanti KS. This activity is one of the requirements of the formation of new study program which requires the recommendation from the KKI in submission to Kemenristekdikti. Previous Kolegium Neurosurgery has provided recommendations for the establishment of Neurosurgical Studies Program.
Prof. Dr. dr. Sri Maliawan, Sp. BS (K) as the Coordinator of the Study Program delivered a presentation related to the establishment of Neurosurgery Prodi, and continued with the field observation to see first hand the preparation that has been done. The presence and guidance of KKI is needed in the formation and development of Neurosurgery Studies Program at Udayana University Faculty of Medicine.
Representative of KKI Visitation Team, Prof. Dr. dr. Sukman Tulus Putra, Sp.A (K) conveyed prior to the proposal to Dikti, this Study Program must first get recommendation from IMC and related college. In addition, other requirements are Accreditation Status of Institution Minimal B (Very Good) and Accreditation of Faculty of Medicine A (Excellence), and have cooperation agreement with Hospital of Education and get recommendation of University Senate. Further Prof. Sukman conveyed three main problems of implementation of specialist courses such as Human Resources (HR), facilities and infrastructure of support and funding. To anticipate this, the university must have Commitment, Capability and Connection.
On the occasion, the Rector, Director of Sanglah Hospital and Surgical Neuroscience Colleges gave support related to the establishment of this study program and hoped that the Visitation Team of KKI could give recommendation so that the Neural Surgery Stusi Program can be realized as expected. This activity was also attended by the Monitoring Team from Hasanuddin University Makassar which will also form the same Study Program. (HM)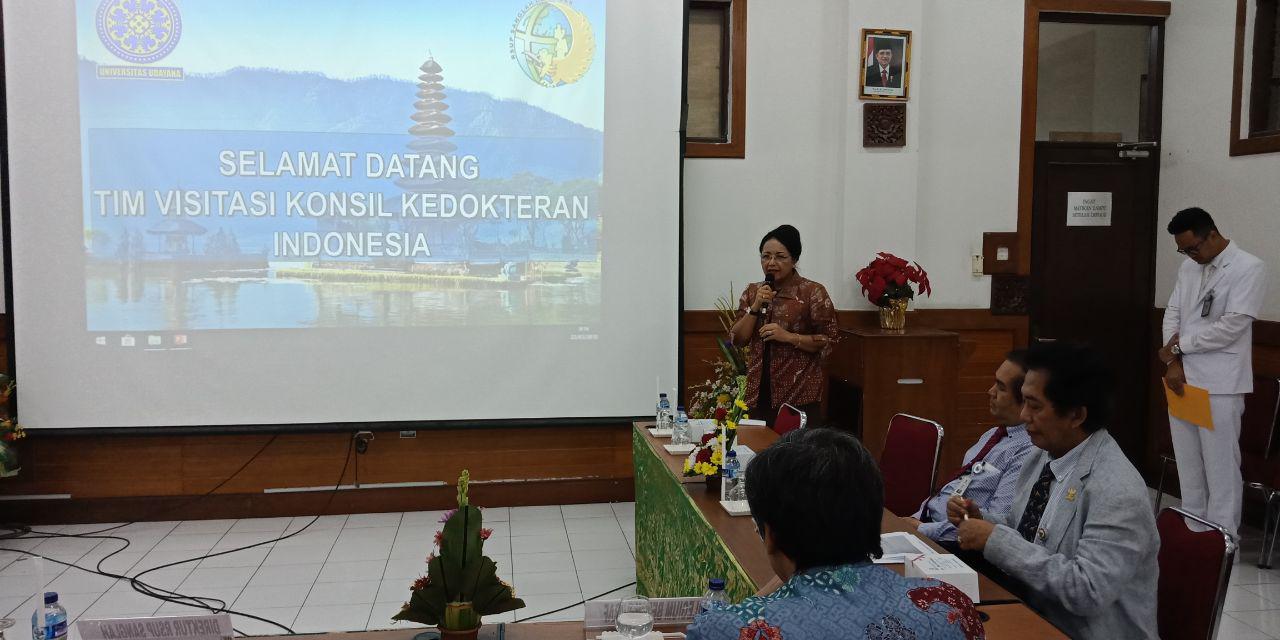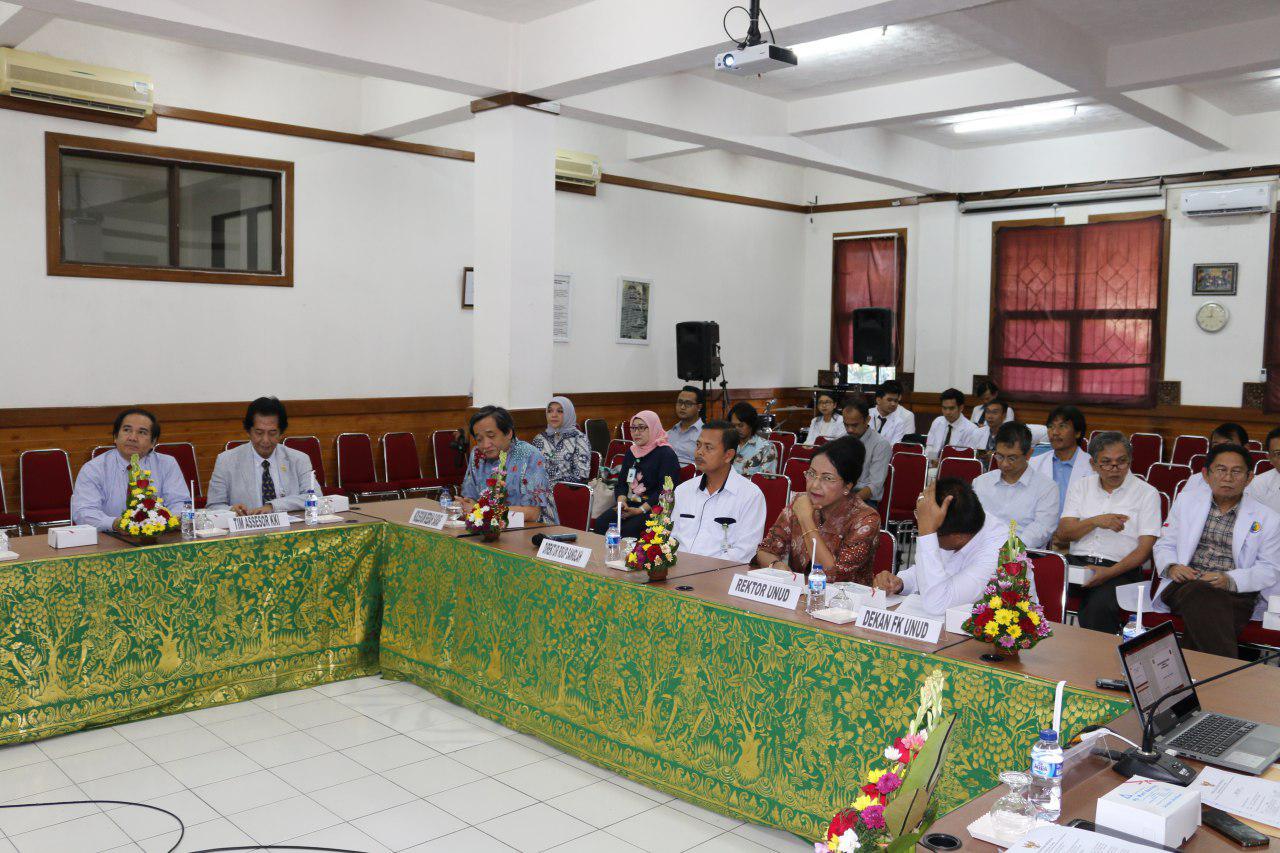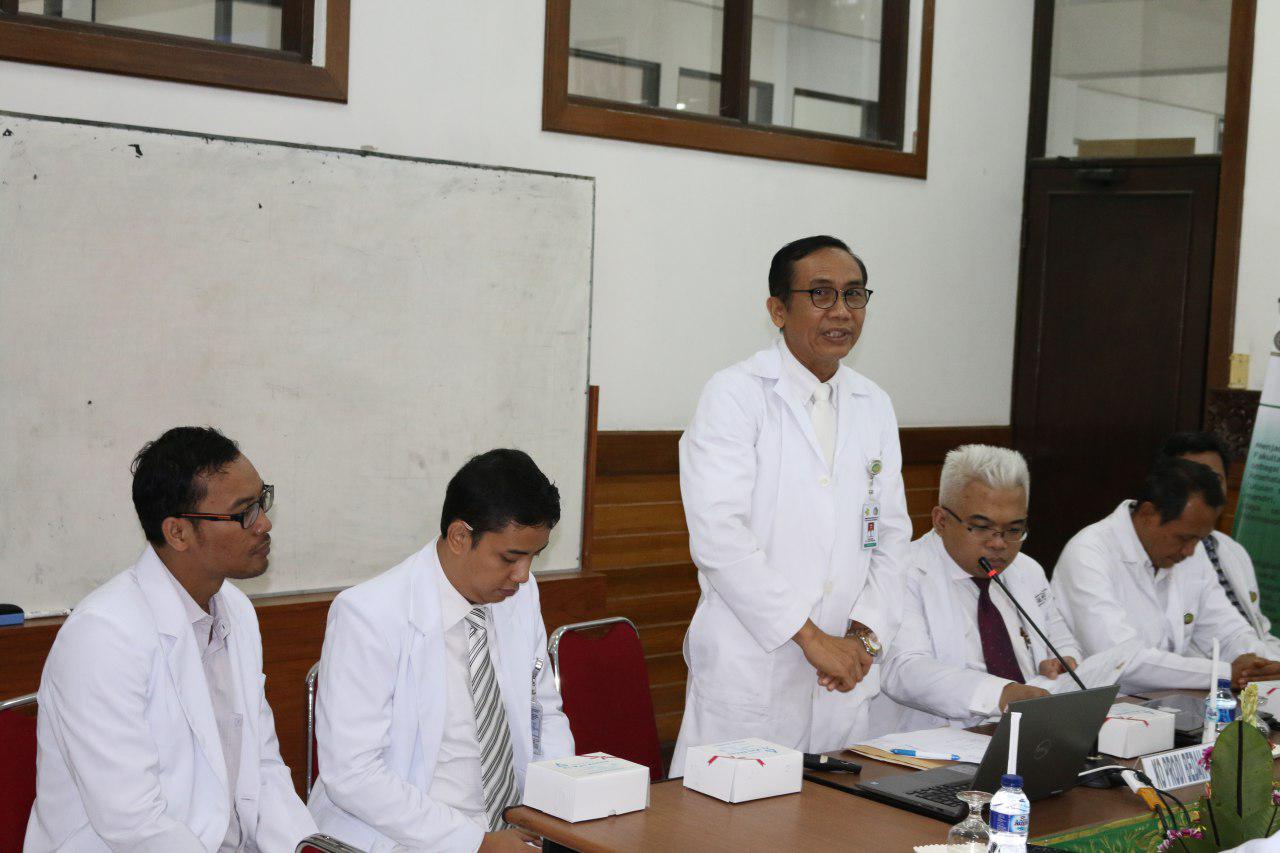 ​