Students of Study Program Tourism Universidade National Timor Loro Sa'e Visited Unud
15 Juli 2017
Pageviews 2749 times
(Dekan Fakultas Pariwisata, I Made Sendra bersama Ketua Program Studi Pariwisata UNTL, Aloysius Hendriki)
Bukit Jimbaran - Udayana University welcomed students of the National Tourism Study Program of Universidade Timor Loro Sa'e (UNTL), Friday (14/07/2017) in National Room Rectorate Building Bukit Jimbaran Campus. The visit was attended by 40 students of UNTL Tourism Studies Program and it was an implementation of the signing of the Memorandum of Understanding between the two parties.
The Head of UNTL Tourism Studies Program, Aloysius Hendriki said before the Unud, the group has visited two tourist objects in Bali. A visit to Udayana University aimed to explore information, especially in the field of tourism at the Faculty of Tourism Unud. The delegation also planned to visit the Laboratory of the Faculty of Tourism. Furthermore, Aloysius introduced briefly the profile of UNTL Tourism Studies Program.
The Dean of the Tourism Faculty, I Made Sendra who received the entourage in his speech, introduced a tourist attraction in Bali based on culture. Bali has a tourist attraction that has become the world's cultural heritage of attractions Jati Luwih and Taman Ayun. Made Sendra further introduced a glimpse of Udayana University profile. Made Sendra also conveyed the Faculty of Tourism supports the internationalization of universities and it is very open to cooperate with various universities abroad, one of them is with UNTL, and hope that both parties can carry out other technical activities in various fields such as visiting lecturer, student exchange, , Etc. MOU implementation framework.
In the discussion session topics discussed about the curriculum, tourism system in Bali, local and international tourism relations, and the world of work for the graduates of the Faculty of Tourism. (PR)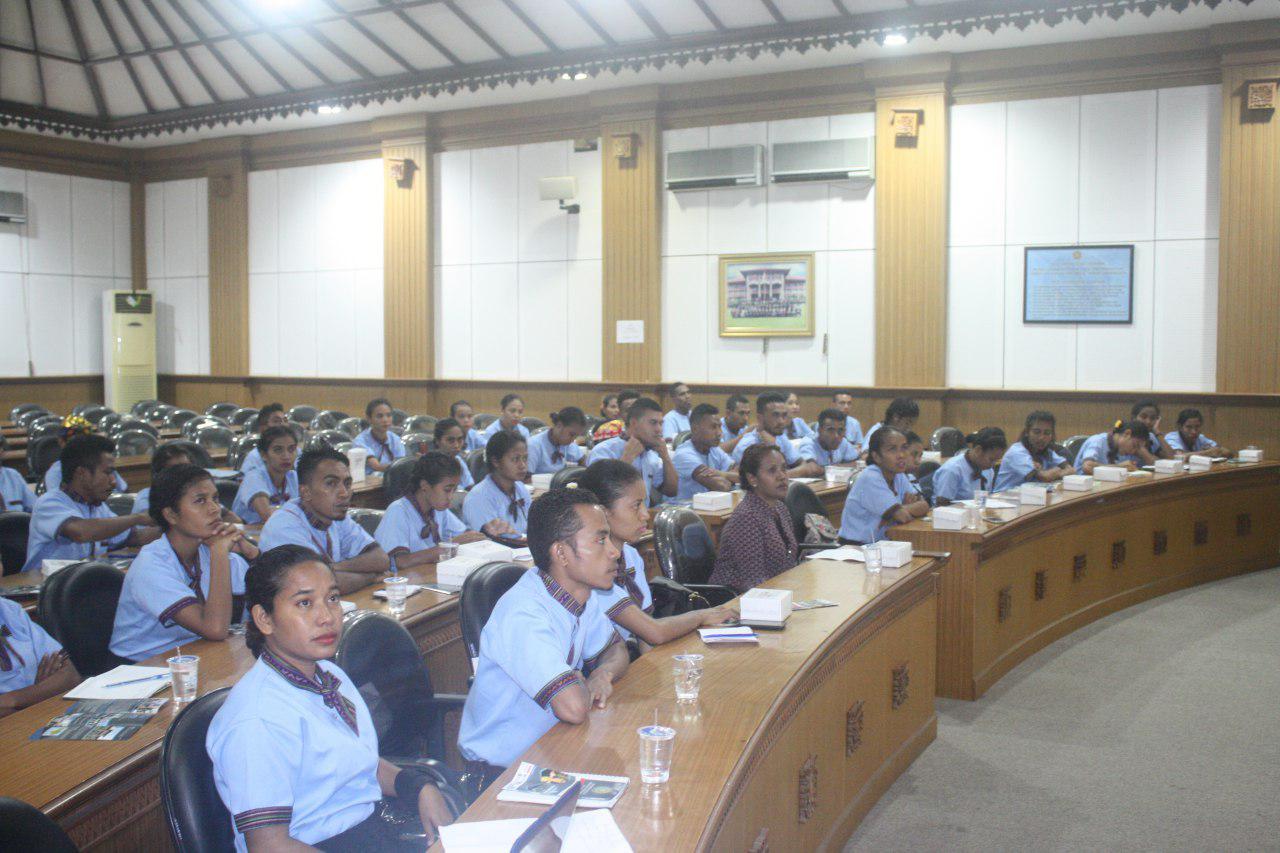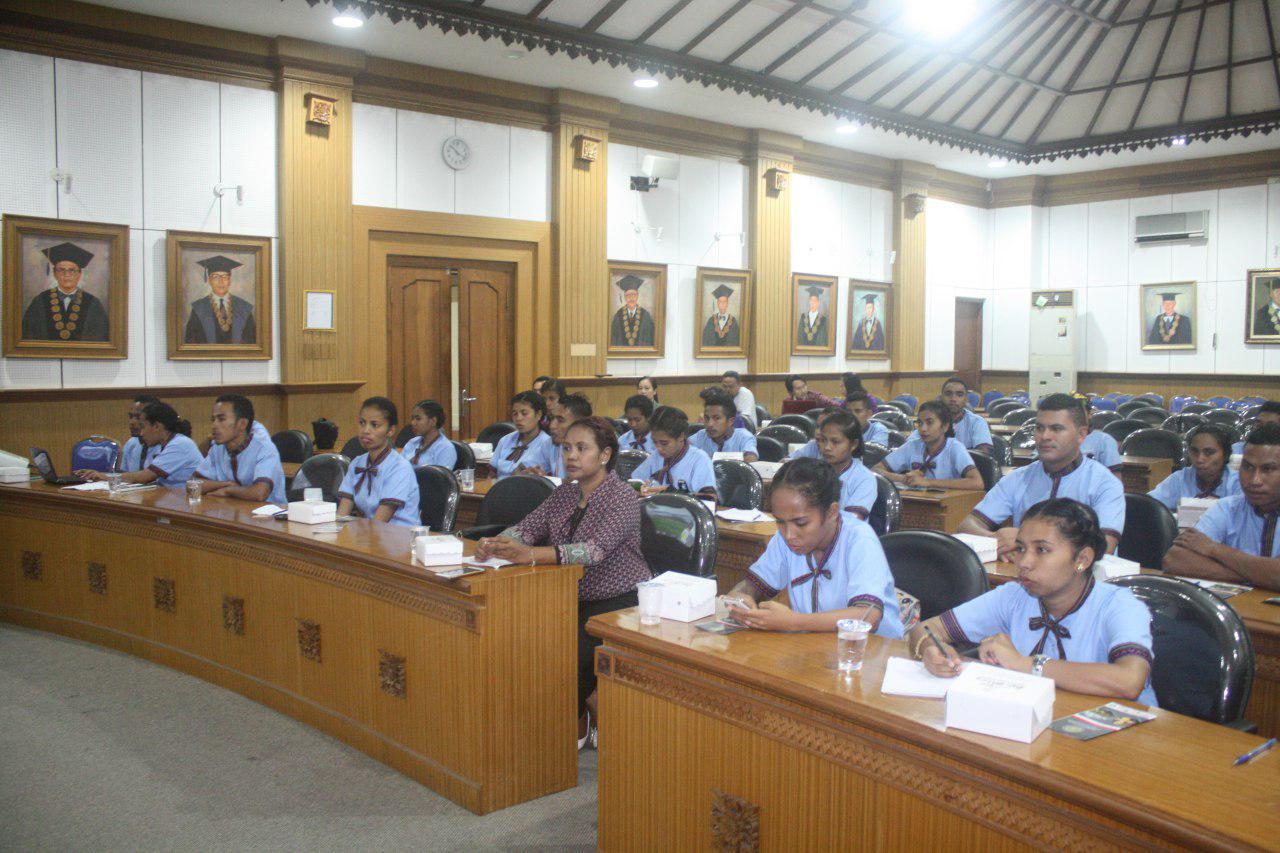 (Mahasiswa Program Studi Pariwisata Universidade Nasional Timor Loro Sa'e (UNTL) saat kunjungan ke Universitas Udayana)