Ilham Ramadhani: Persistence to Achieve in the Eagle's Wings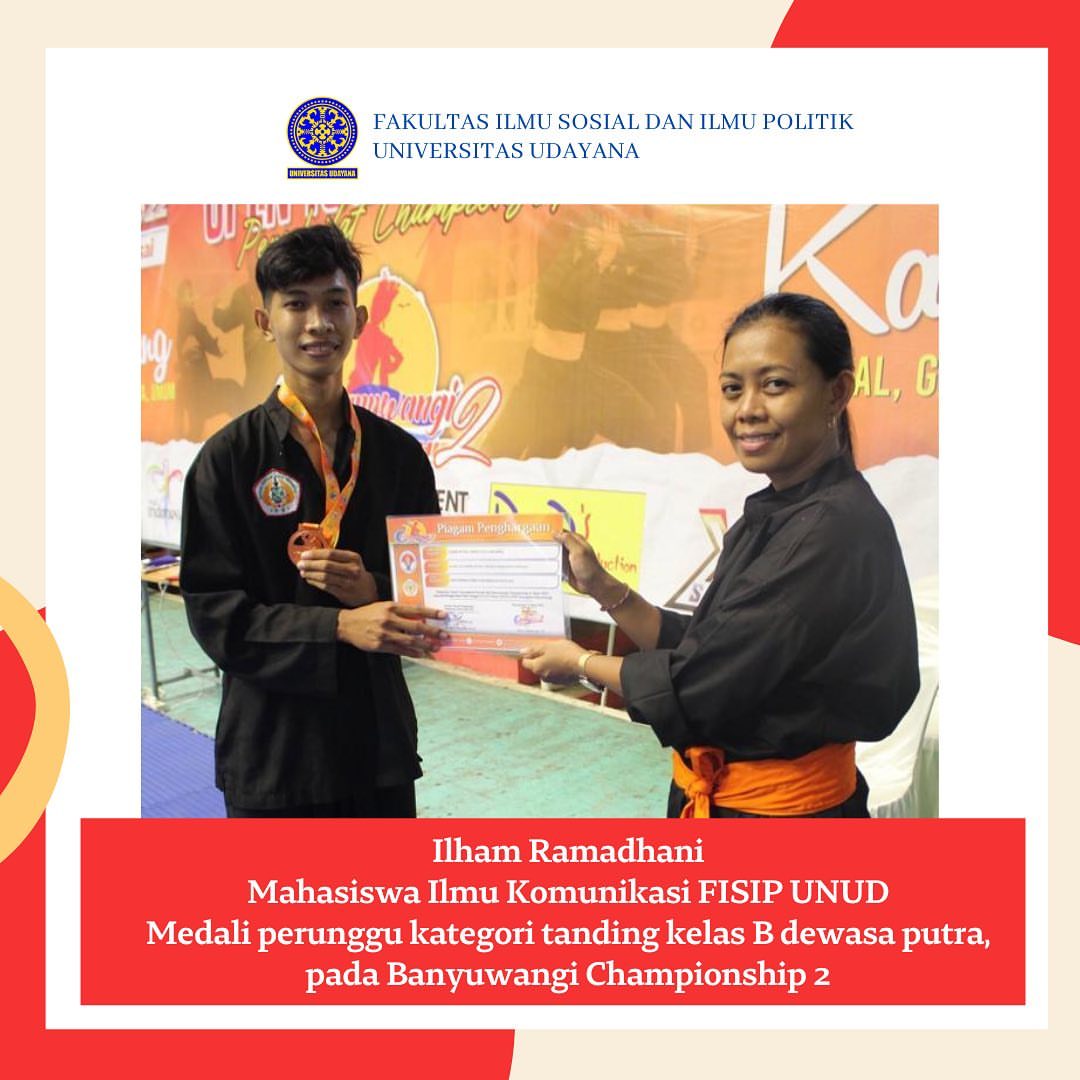 2022 seems to be a golden year for Udayana University. The reason is that the pencak silat athletes from Udayana University managed to win 20 medals in the Banyuwangi Championship 2 national event which took place on 21-22 March 2022. It consisted of 8 male and female classes which were competed at the student level. One of the students who was successful in the event was Ilham Ramadhani or familiarly called Ilham. He is a student of the Communication Studies Program, Faculty of Social and Political Sciences, Udayana University Batch 2020. Although he is only in his second year of setting foot at Udayana University, in fact it does not dampen his intention to give the best to this campus.
Ilham won a bronze medal for the male adult class B competition category organized by Wing Rajawali and IPSI Banyuwangi Regency. The achievements that he obtained did not escape the enthusiasm he had and the support from various parties. "Actually, I didn't expect it, but I'm still grateful to get a bronze medal for Communication Studies and for Udayana University." said Ilham.
The success he got is certainly the fruit of his hard work so far. He emphasized that he experienced many challenges during the preparation period for the event in Banyuwangi. "The challenges that I experienced were also very many, often injured my right and left legs. Continue the problem of lectures that often collide with the practice schedule. Even though there was a letter from the Chancellor of Udayana University, I still tried to go to college. So, while analyzing the opponent's game, while listening to online lectures too." he said. Of course it is not an easy matter to balance between hobbies and obligations. The ups and downs he experienced were also a sign that the results would not betray the effort.
His struggle so far has paid off with his success in winning a bronze medal in the pencak silat championship. With the potential that he has, it is hoped that he will be able to bring back the name of Udayana University to the international arena. In the end, he also advised that there must be a balance between obligation and desire in achieving a goal.