Bakti Sosial FISIP and History of Ulundanu Batur Temple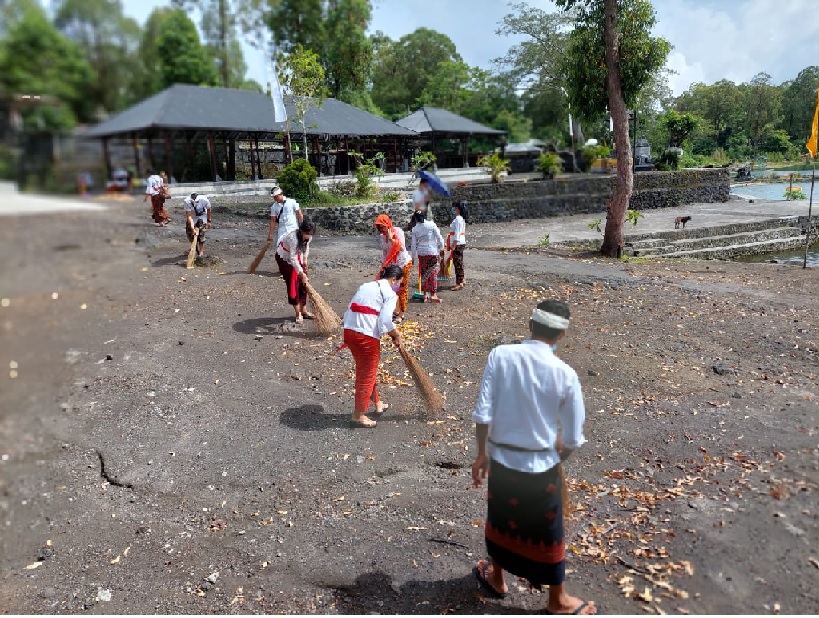 Towards the end of 2021 the Academic Community of Fisip Unud will carry out a social service (ngayah) and tirtayatra trip. At the end of 2021, Fisip Unud Denpasar will go to Ulandanu Temple and Kintamani Market in Bangli Regency. The Tirta Yatra and Ngayah activities will be held on Thursday, December 30, 2021. Before doing the Tirta Yatra, a joint prayer will be held at the Padmasana Temple, Unud Denpasar, to ask for a smooth and safe arrival at the destination.
The first destination is the Ulundanu Kintamani Temple, before carrying out the prayer, they will clean up the surroundings of the Ulundanu Batur Temple.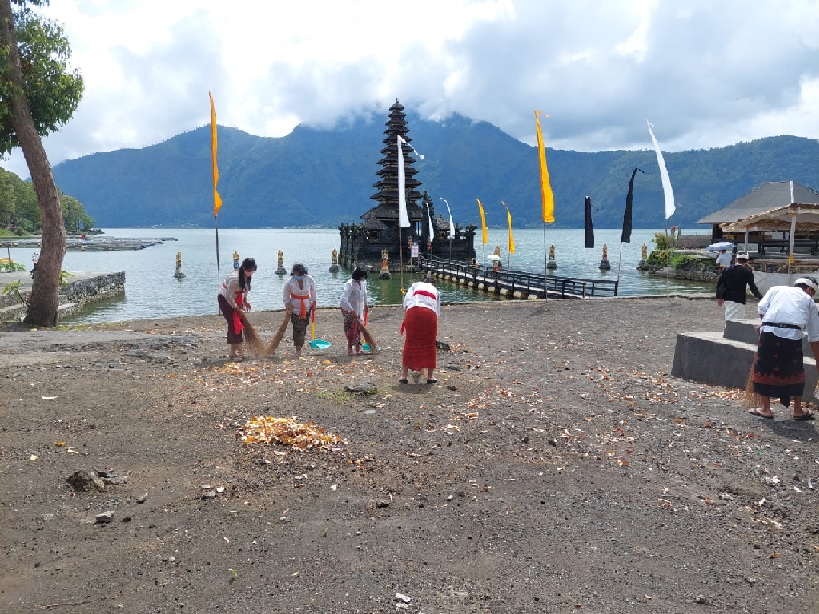 History of Ulundanu Batur Temple
Batur Temple or Ulun Danu Temple was first established in the 17th century. This temple is dedicated to Lord Vishnu and to the lake goddess Dewi Danu. Lake Batur, the largest lake in Bali, is considered the most important on the island of Bali as the main water source for agricultural activities in Bali.
The definition of Ulun Danu Temple illustrates the importance of water for the prosperity of the residents of Batur village and for the entire Hindu community in Bali, especially in irrigating rice fields on the island of Bali.
Ulun Danu Batur Temple is mentioned several times in several ancient lontars as one of sad kahyangan.
Prior to the eruption of Mount Batur in 1917, Pura Batur and its original village (then known as Karang Anyar, meaning "New Territory") were located on the southwest slope of Mount Batur itself. The lava flow of the 1917 eruption caused thousands of victims. Even though it was destroyed, the black lava flow stopped at the gate of Ulun Danu Batur Temple. Since the lava stopped before it reached the temple, the people saw this as a good sign and decided to stay in the area.
On April 21, 1926, Mount Batur erupted again, this time destroying the entire village of Karang Anyar. Lava also rushed towards the temple, covering almost the entire complex. Despite the destruction of the village as well as the loss of 1,500 villagers, this meru level 11 temple survived. With the area around Mount Batur declared uninhabitable during the eruption period, the residents of Kalang Anyar village had to relocate. The relocation process was assisted by villagers from surrounding areas, such as Bayung, Tunggiran, Kedisan, Buanan, Sekardadi villages. The Dutch East Indies government sent Bangli regional troops and some prisoners to assist with the relocation. The surviving 11-story shrine is transported to a new location, as well as other important equipment from the temple.
The next destination is the Pasar Agung Kintamani Temple which is located not far from Ulun Danu Batur Temple. Even though it was raining, it didn't dampen our intention to pray at the temple