The Faculty of Engineering, Udayana University Hosted the Implementation of the Automatic Identification System Research Consortium Work Meeting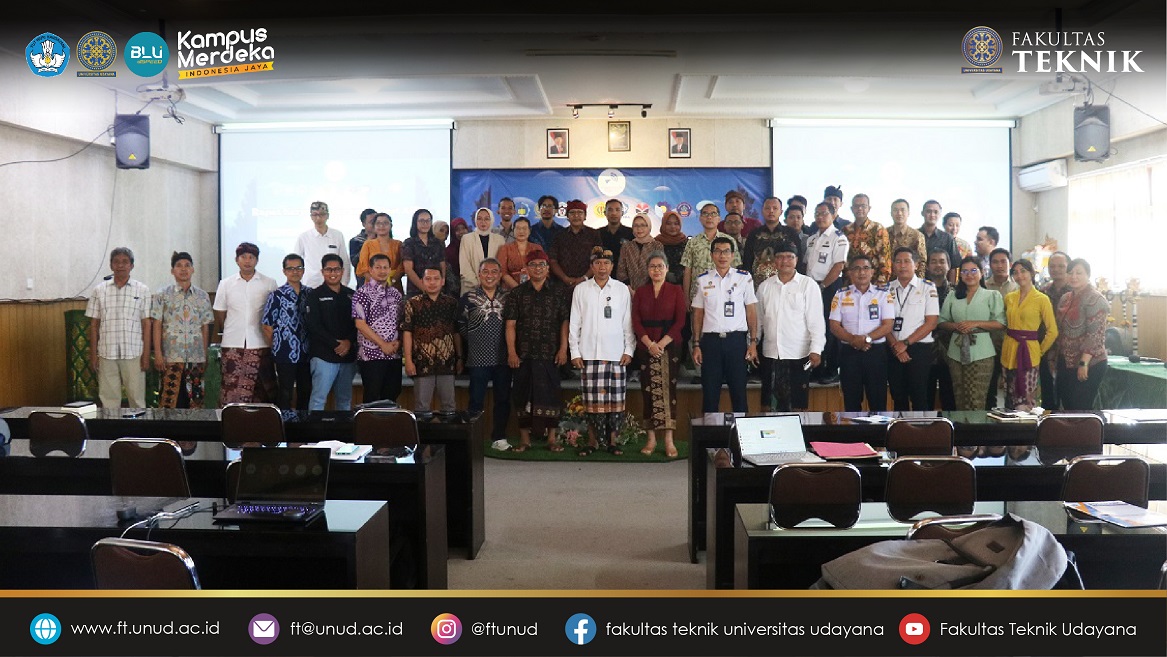 The Faculty of Engineering, Udayana University held a working meeting for the Automatic Identification System (AIS) research consortium on March 16-17 2023 at the Wicwakarma Hall, 4th Floor of the Faculty of Engineering Building, Sudirman Campus, Denpasar. This consortium work meeting has been initiated starting in 2020, inaugurated in 2021, and in 2023 it can only be held offline. Thus, it is an honor for Udayana University to be invited to be involved in this consortium and to be used as the location for carrying out work meeting activities.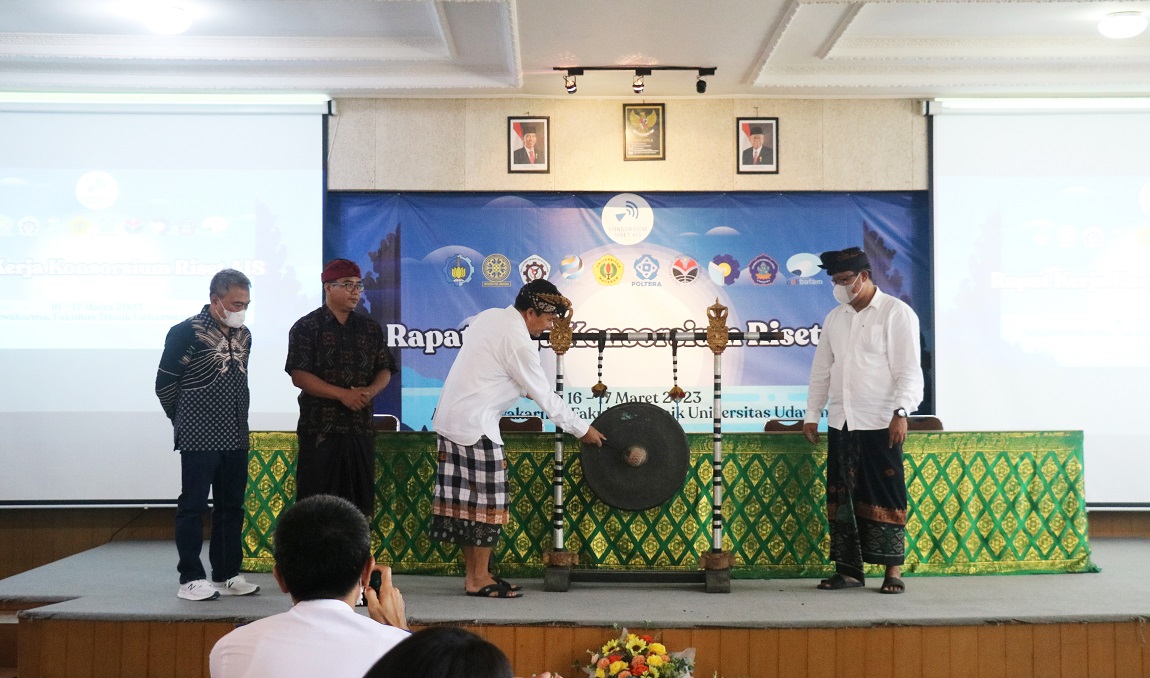 The collaboration carried out by AIS with Udayana University has been established for 3 years with many forms of application, ranging from environment, emissions, energy, and so on. This activity was attended by 10 tertiary institutions and several agencies, namely the Surabaya Institute of Technology, Udayana University, Surabaya State Shipping Polytechnic, Madura State Polytechnic, Mataram University, Indonesian University of Education, Batam Polytechnic, Banyuwangi Polytechnic, Ganesha University of Education, and Bengkalis State Polytechnic.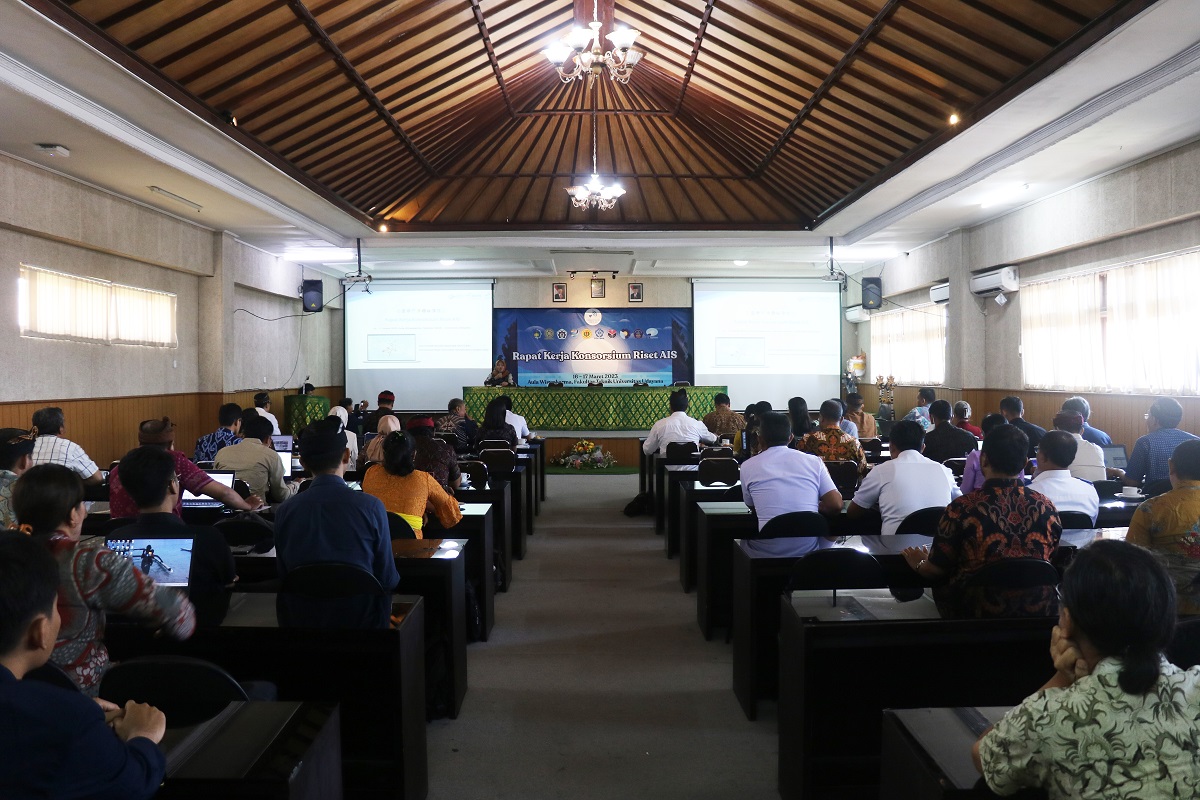 This work meeting is divided into 2 sessions. The first session was reports from consortium members, then research that was done last year, and research that will be done this year. In the second session, 4 workshops were held, namely a ship channeling workshop, protecting sea areas, coral reefs and small islands, antenna technology from Udayana University to expand coverage, and closed with a hardware technology workshop on making AIS itself from the Madura State Polytechnic.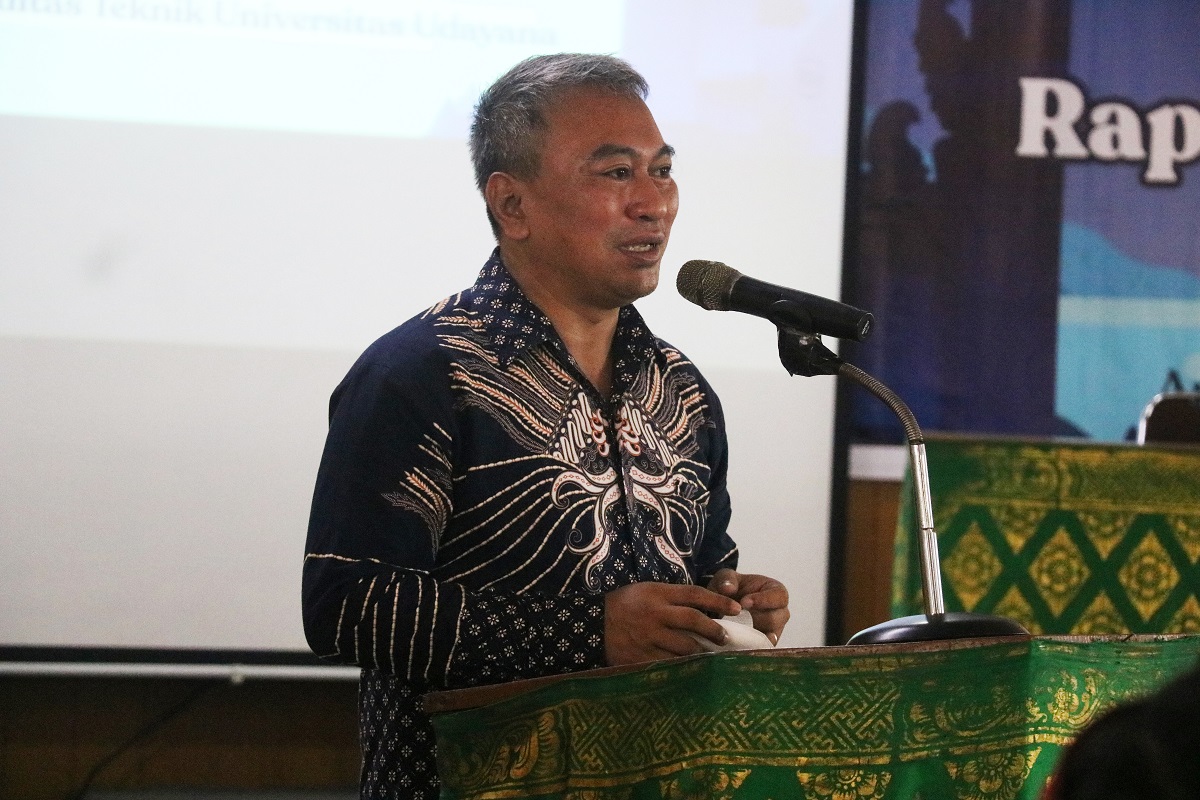 With the Automatic Identification System (AIS) research consortium working meeting activities, it is hoped that it can improve research performance, research results, and benefits to society, because by carrying out collaborations like this one can complement one another and share experiences. "The hope, of course, research collaboration and so on can produce solutions that we will face together." added Dr. Ir. I Made Oka Widyantara, S.T., M.T., IPU, ASEAN Eng as chairman of the AIS consortium.