BUSINESS COMMUNICATION EXHIBITION: AN INTENTION TO PURSUE ATTENTION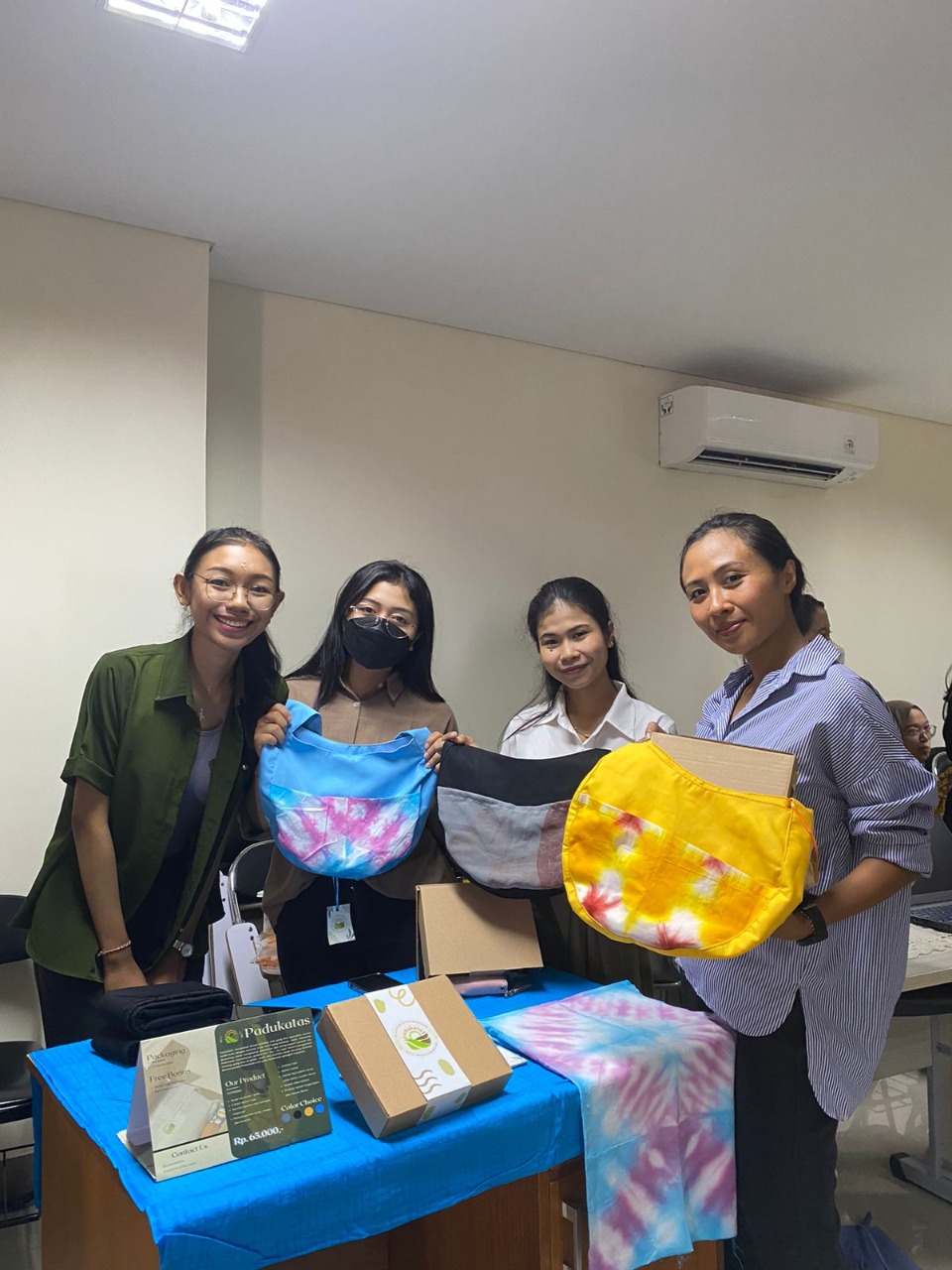 Denpasar, 15 December 2022
The Odd Semester Final Examination (UAS) has started on December 12, 2022 at the Faculty of Social and Political Sciences, Udayana University. Various types of exams were given by lecturers for each subject to their students, from written tests to holding exhibitions. The Business Communication course in the 2020 Communication Study Program taught by I Dewa Ayu Sugiarica Joni, S.Sos., MA. taking the type of Final Semester Examination in the form of an exhibition which will be held on Thursday, December 15, 2022 at Room 3.5, Faculty of Social and Political Sciences Building, Udayana Sudirman University Campus. The exhibition, which consisted of 18 businesses in total with details of 5 service businesses and 13 product businesses in the form of food and goods, received very positive attention. This exam was attended by the Deputy Dean III, Dr. I Made Anom Wiranata, S.IP., M.A., he revealed that this existing business can be used as a driving force for students in entrepreneurship, starting from determining business strategy until it is feasible to be given capital. The direction given by Mr. Anom certainly gave me more enthusiasm to return to the business world. One by one the student business stands were visited by him to be documented and some of the products he bought.
This exam with different nuances certainly caught the attention of various campuses. Also present were the Coordinator of the Communication Science Study Program, Administration staff within the scope of the Faculty of Social and Political Sciences, Udayana University, and lecturers. The Business Communication Exhibition is held for 2 hours, starting from 12.00 to 14.00. Because it was open to the public, there were also students who visited this exhibition, not just to look around, some of them bought some of the existing business results. Even though it only lasted 2 hours, the euphoria of the visitors was still felt, as if someone was still interested in buying products outside exhibition hours. The businesses initiated by Communication Studies students Batch 2020 are very diverse, such as processed corn, tour service providers, custom cups, snacks, tote bags, pageant coaches, accessories, writing service providers, strawberry jam, social media managers, music labels, aroma candles, healthy food, tacos, pastries, and organic fertilizers.
The diversity of business ideas outlined by these students is not an unreasonable result, they have simultaneously analyzed the strengths, weaknesses, opportunities and challenges that will be overcome in order to enlarge the name of their respective businesses. At the end of the exhibition, which was a test taken by 2020 Communication Science students in the Business Communication course, the supporting lecturer, Ms. Ida also expressed her greatest pride and appreciation for 2020 Communication Science students. This existing business can be developed again for can be seen by the wider community, not only within the scope of the Faculty of Social and Political Sciences, Udayana University. In the future, it is hoped that exhibitions like this can continue to be implemented in order to hone critical thinking skills and process existing ideas into commodification.