Community Service in the Framework of Redesigning the Structure of the Bontihing Village Office, Kubuaddan, Buleleng Regency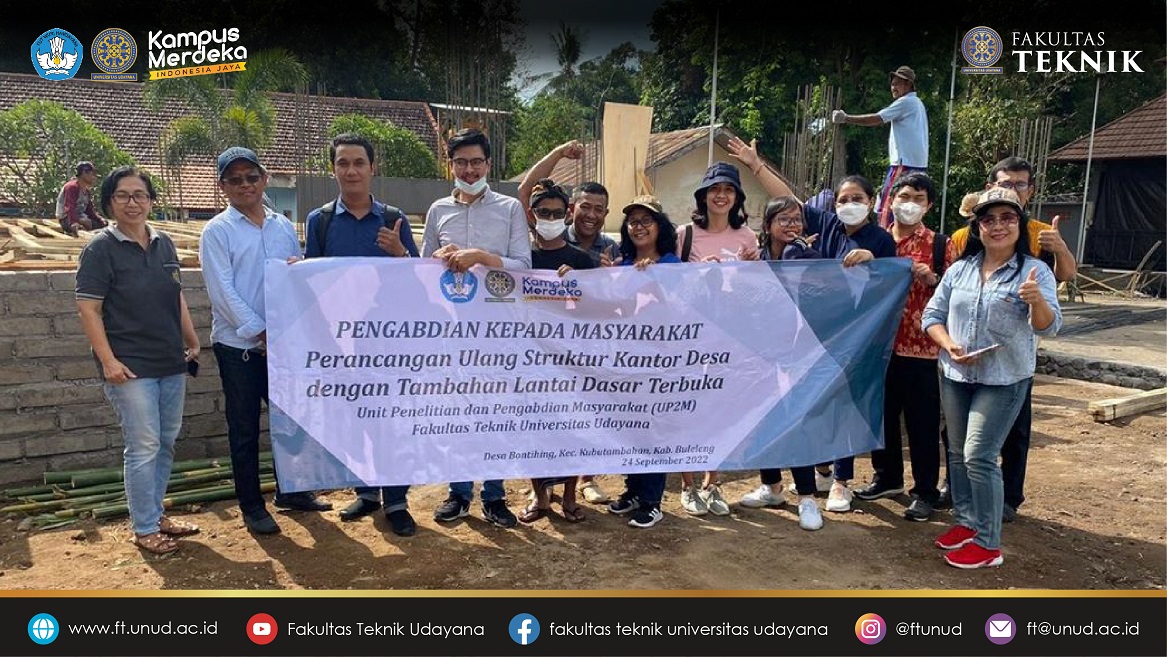 Community service has been carried out by the Civil Engineering Undergraduate Study Program, Faculty of Engineering, Udayana University which is located at the Bontihing Village Office, Kubuaddan District, Buleleng Regency on Saturday, September 24, 2022. The purpose of this activity is to assist the community in following up on problems in redesigning the structure of the office. local village. Lecturers of the Civil Engineering Undergraduate Study Program go directly to the field to do a site view and review progress in the field with the suitability of working drawings. This activity was chaired by Prof. Ir. Made Sukrawa, M.S.CE., Ph.D, was also accompanied by the Civil Engineering Koprodi, namely Ir. Ida Ayu Made Budiwati, MSc., PhD and several other lecturers. This activity was warmly welcomed by the Village Head and his team in accepting the presence of the lecturers in reviewing the activity.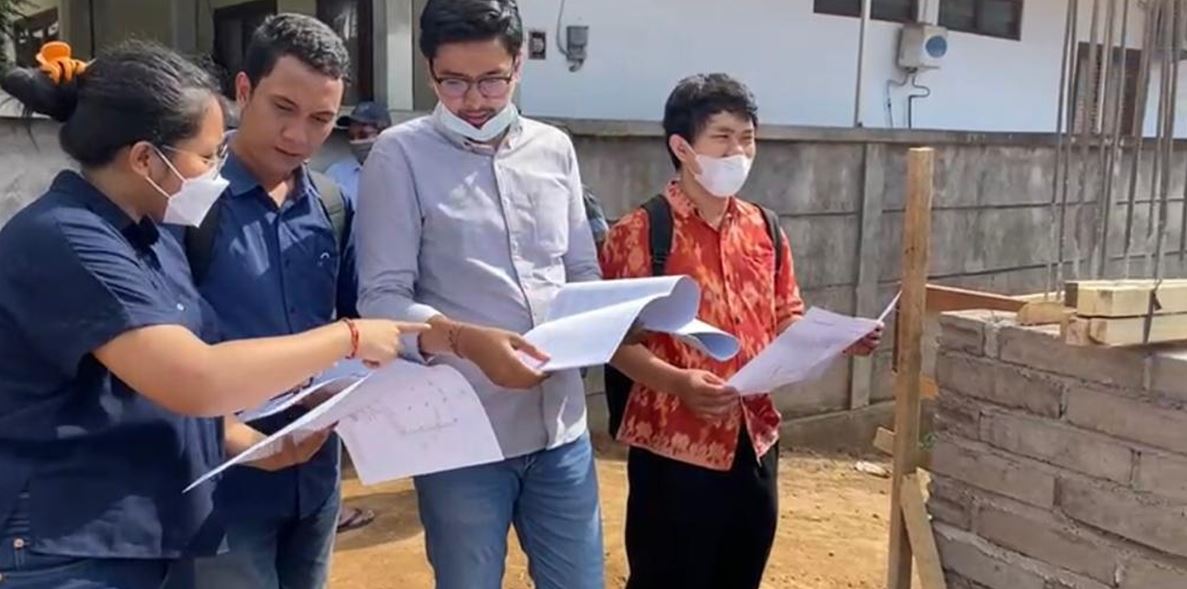 The weather at that time was very sunny, giving a sense of warmth and enthusiasm in carrying out community service and activities ran very smoothly. After the Civil Engineering Lecturer group arrived at the location, the lecturer team rushed down to the field with pictures of fieldwork taking into account the specifications used. The team of lecturers conducts a field review based on working drawings by comparing the suitability of the work in the field. This field review is often referred to as a site visit. The site visit has the aim of ensuring that the implementation in the field is in accordance with the work drawings and the work in the field that has followed the standards or specifications that have been previously planned. Activities are currently running about 60% of the specified progress, and so far the work is still running smoothly. Overall, the series of implementations of this activity starts from the redesign of the structure by adding an open ground floor for vehicle parking spaces. This parking space is expected to be used to park residents' vehicles if there is a need/activity at the village office.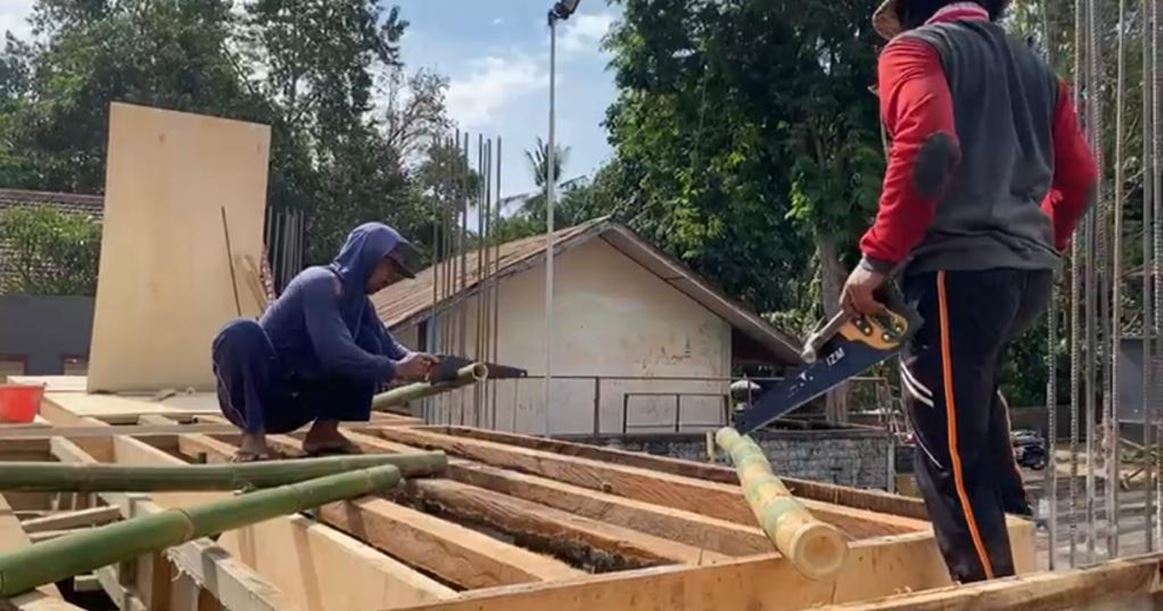 It is hoped that the service activities that have been carried out will be given smoothness until this work is completed. Hopefully, this service activity can be useful and can be used by the local community.