PPK Ormawa DPM-KM FAPET Unud Holds Socialization and Training, Develops Mini Feed Industry in Banjarangkan Village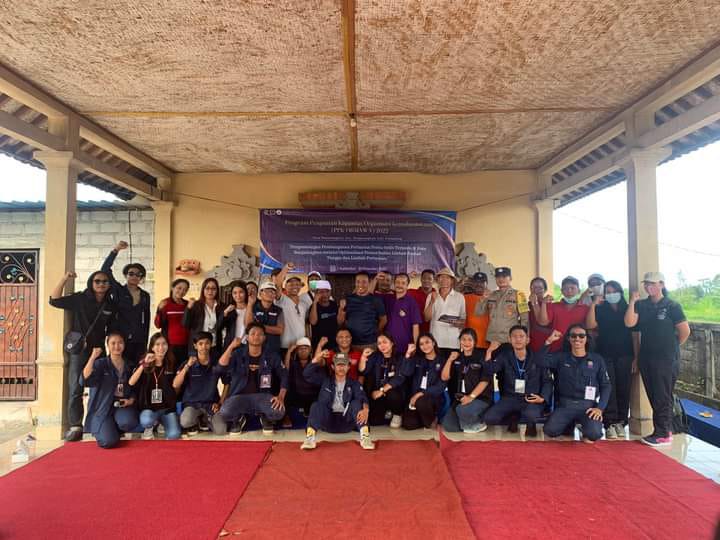 Saturday, September 17, 2022. In a series of activities for the Capacity Building Program for Student Organizations (PPK ORMAWA)-Bina Desa, the PPK Ormawa DPM-KM Team of Fapet Unud carried out socialization and training on feed silage production based on local resources. Located in Banjarangkan Village, Banjarangkan District, Klungkung Regency. Where this activity is a collaboration of the DPM KM Fapet Unud team which consists of 11 students from Faculty of Animal Husbandry DPM functionaries and 3 students from the Faculty of Engineering, Unud.
Attended by the Head of Banjarangkan Village and village officials (village secretariat), Bantibmas - Banjarangkan Police, PPL Department of Food Crops Agriculture in Klungkung Regency, Student Affairs Bureau/BKM Unud, Supervising Lecturer of Fapet Unud, Kelian Subak of Banjarangkan village, Simantri Winangun Kertih Banjarangkan group, CV. Dharma Kerthi Sedana - Banjarangkan, and Delod Banjarangkan Farmer. Where this activity takes the topic "Development of Integrated Penta-Helix Agricultural Development in Banjarangkan Village through Optimizing the Utilization of Household Waste and Agricultural Waste".
The activities carried out are aimed at socializing biotechnology-based mini feed processing technology by utilizing various local resources from waste including chicken feather waste. The event started by giving
A short lecture followed by a short training. And also at the location of the simantri group, a demonstration plot was also made as a center for the development of the mini feed industry.