Udayana University together with Toyota hold a national seminar: 100 years of the Indonesian automotive industry realizing net-zero emissions in Indonesia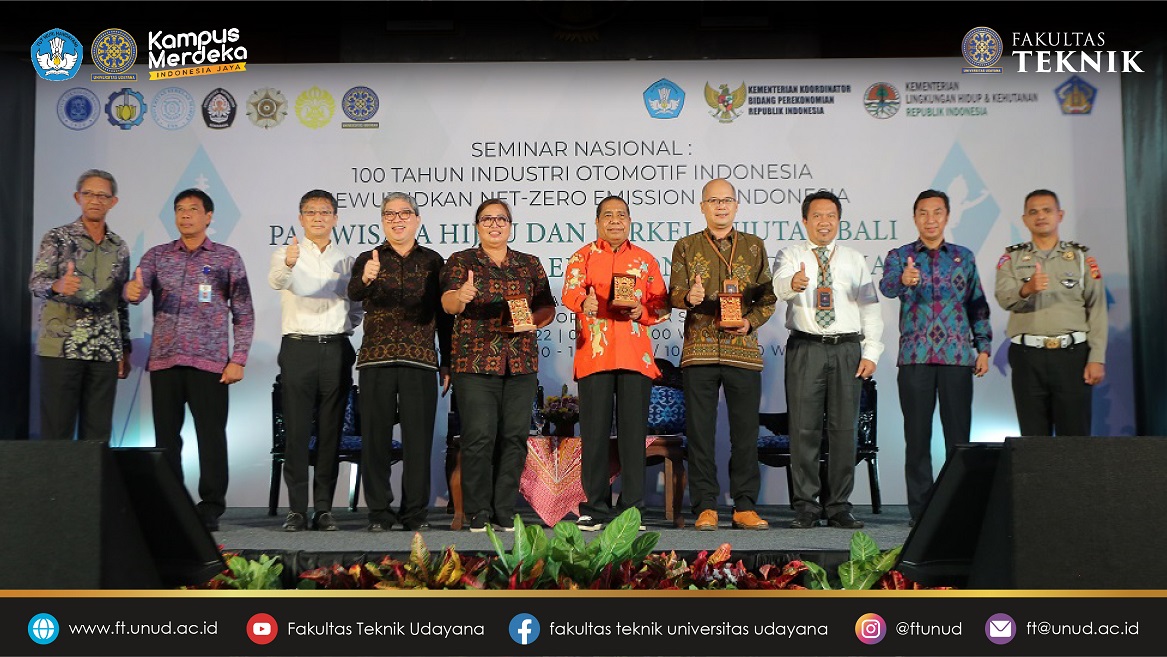 27 July 2022, PT Toyota Motor Manufacturing Indonesia held a national seminar with the theme "Bali Green and Sustainable Tourism Towards Net-Zero in Indonesia". This national seminar is the second of a series of seven seminars launched by Toyota. This seminar was held at the Widya Sabha Auditorium, Udayana University. This activity is also carried out online. The holding of this seminar is one of the efforts made to realize the ideals of the Indonesian government to achieve the target of net-zero emissions or carbon-free emissions by 2060.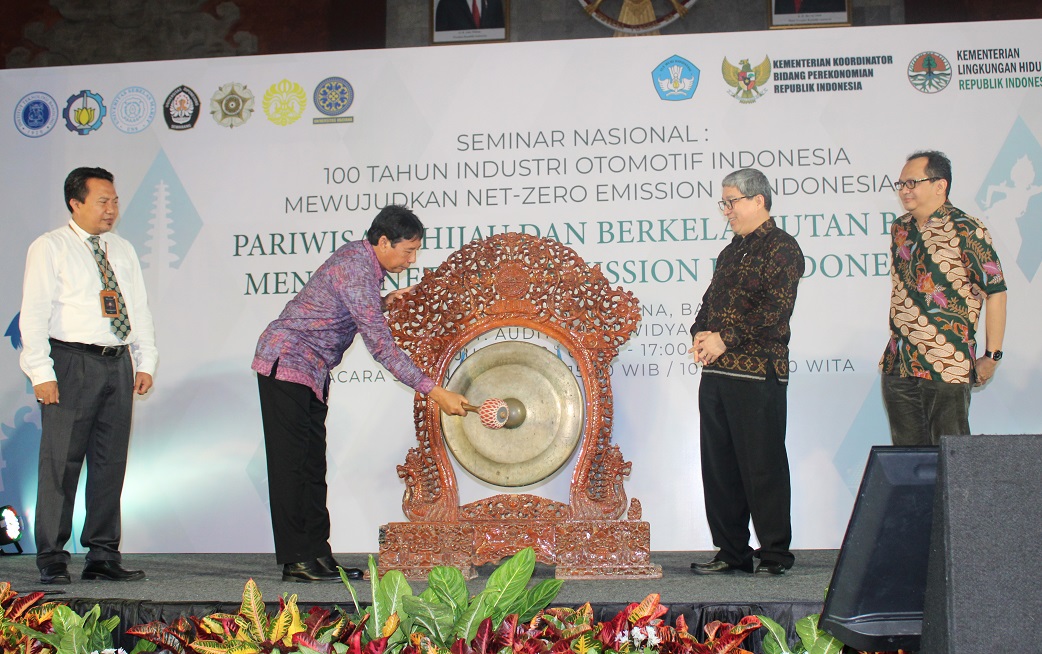 This collaboration between Toyota and Udayana University has been carried out in two studies with the topic of electric vehicles. This activity has been taking place since 2018, where an electrified vehicle comprehensive research and study was carried out in 2018 to 2019 as well as a study of potential tourism areas for the implementation of electric vehicles in 2020-2021.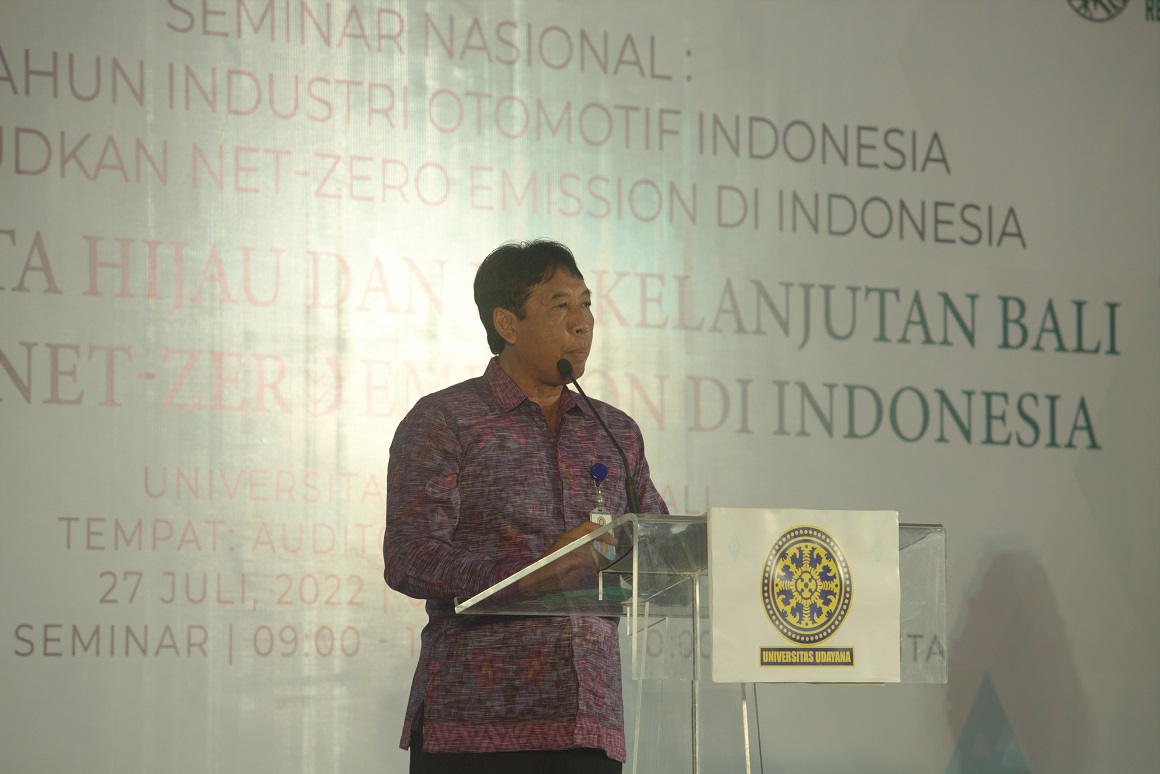 In his remarks, the Chancellor of Udayana University, Prof. Dr. Ir. I Nyoman Gede Antara, M.Eng., IPU. stated that "Udayana University is ready to participate and make a real contribution in increasing the understanding of NZE (Net-Zero Emission)." Udayana University is also planned to aggressively contribute to environmental issues and sustainable development through the Tri Dharma of Higher Education.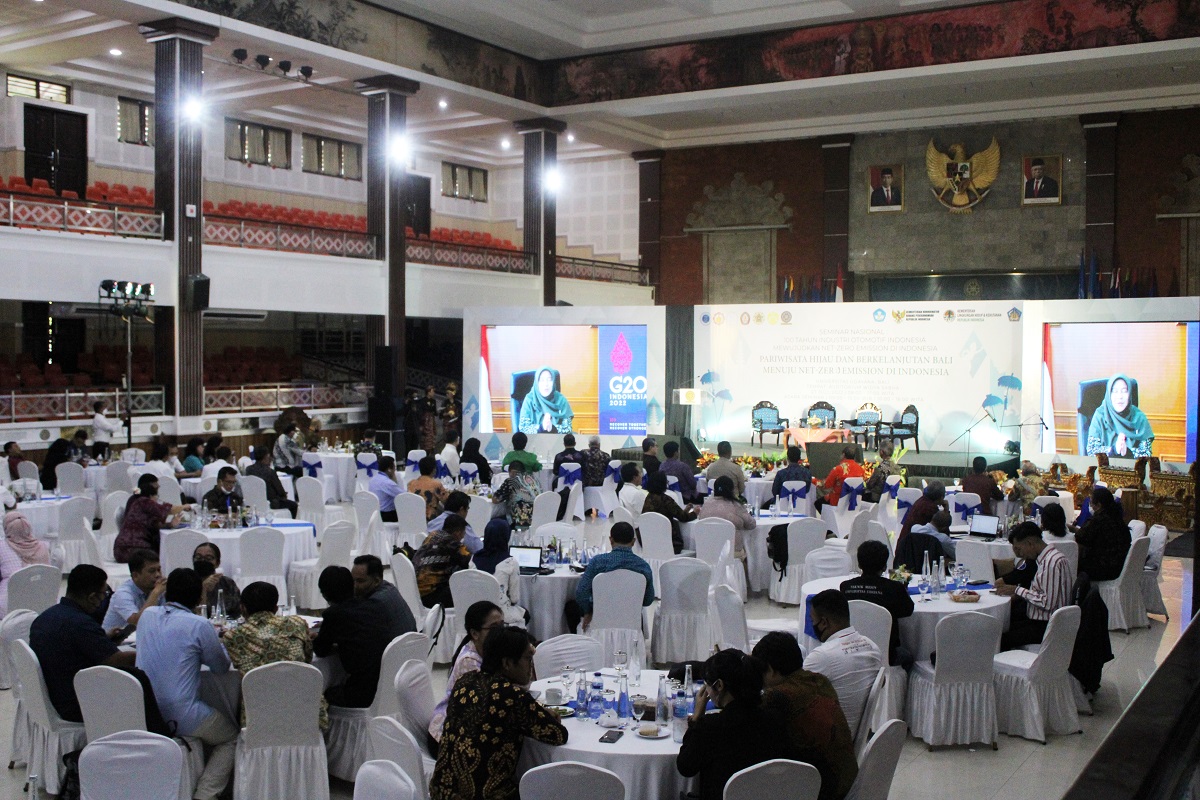 This seminar presented speakers from various fields, namely the Head of SDGs LPPM Udayana University, Head of the Community Center based on Renewable Energy Udayana University, Environmental Observer and Circular Economist, representatives of the Coordinating Minister for Economic Affairs, representatives of the Minister of Environment and Forestry, representatives of the Governor Bali, as well as Executive Vice President of Toyota Daihatsu Engineering and Manufacturing.

"Hopefully from this seminar we can provide recommendations to stakeholders, as well as to the provincial government of Bali and all its staff on how to apply the concepts of the world of green tourism, with Net-Zero Emission," said the Chancellor of Udayana University.