FAPET UNUD Accepts CREST Co., Ltd and PT. JIPA, Establish Internship Program Cooperation to Japan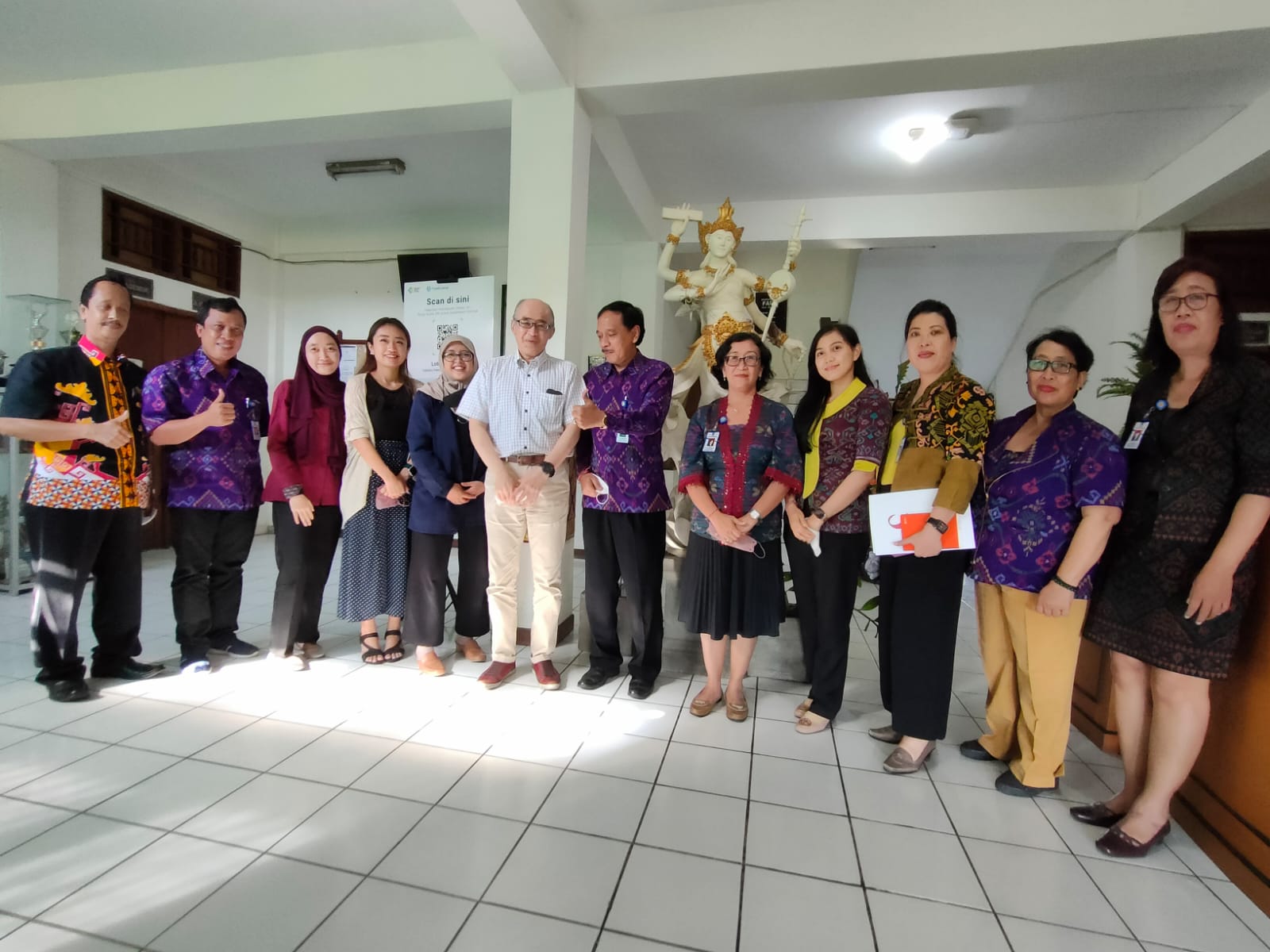 The MBKM program at the Merdeka Campus Unud adds to its network to Japan. Fapet Unud received arrivals from CREST Co., Ltd and PT. JIPA in AA Building, Lt. 2 Fapet Jimbaran (Tuesday, 19 July 2022). Received directly by the Dean of Fapet Unud, Dr. Ir. I Nyoman Tirta Ariana, M.S., IPU. Also present were the deputy deans, Koprodi S1, Representative Ko. UPIKS, MBKM Coordinator (Dr. I Made Mudita, S.Pt., MP), Industrial Internship Committee (Dr. I Made Mudita, S.Pt., MP and Dr. Ir. A. A. Ayu Sri Trisnadewi, MP) and sub coordinators academic.
In his speech, the Dean of the Faculty of Animal Husbandry, stated that he was very enthusiastic about the presentation of a company engaged in the field of animal husbandry (Chicken and Pig), namely CREST Co., Ltd located in Japan that will open an internship program with Fapet Unud students. This internship program can also improve the IKU league at the faculty level. The internship program offered lasts for 1 year. During the internship, students will receive a dormitory and pocket money. The preparations that must be followed by students are Japanese language courses, knowing and interested in the company to be addressed and willing to follow the etiquette of etiquette in Japan, namely hardworking discipline. In terms of cooperation agreement, Deputy Dean I Dr. Ir. Dewi Ayu Warmadewi, S.Pt., M.Sc., IPM. also emphasized that all cooperation agreements are based on law. "The MOU agreement with Udayana University was made with PT. JIPA (the supplier/liaison party in the academic field with the internship company), while the MOU agreement with the animal husbandry faculty was carried out with CREST Co., Ltd, said the representative of PT. JIPA.