MenJadoel with Rumah Reina Invites the Young Generation to Preserve Herbal Medicine as Timeless Drinks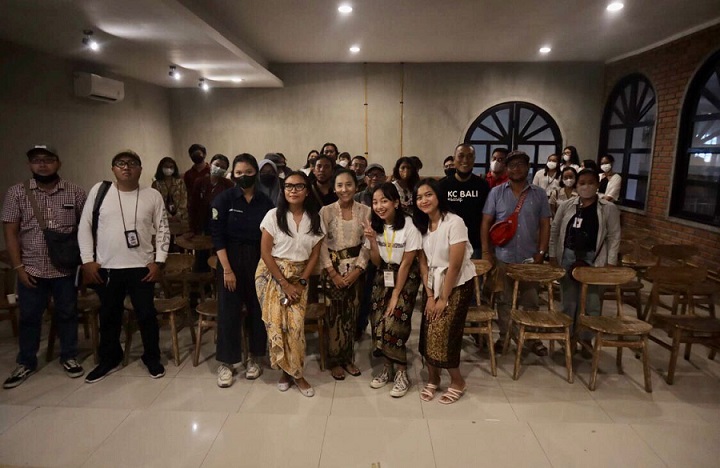 Denpasar, June 4, 2022 - Indonesia's cultural heritage is very diverse, starting from artifacts, clothes, traditional houses, to drinks. Jamu is one of the ancient drinks that is timeless which is very impressive in the hearts of Indonesian people. But it is undeniable, the influx of modern culture has replaced the past culture of people who like to drink herbal medicine, especially the younger generation of Indonesia. They are reluctant to drink herbal medicine because it is identical to its bitter taste and is labeled as an old drink. The Head of Menjadoel Event, Ida Ayu Fabiola Grace, explained "The current lack of public interest in herbal medicine is the reason we held this event. We want the public to know the urgency of Indonesian herbal medicine for public health." He further explained that the MenJadoel campaign was held to help Millennials and Gen Z know the importance of the existence of herbal medicine in society. I Dewa Ayu Sugiarica Joni, S.Sos., M.A. as the Lecturer in Charge of the Menjadoel 2022 Campaign Event, explained "Students can implement the theory gained in class, and also prepare them to be ready to work in the industrial world, especially PR.". Therefore, students of the Communication Studies Program at Udayana University Batch 2019 together with Rumah Reina collaborated through a series of MenJaDoel (Men-Jamoe Doeloe) campaigns.
In the MenJadoel Press Conference held at the Mangsi Grill, Teuku Umar Barat, it was explained about the MenJaDoel Campaign series of events starting with a digital campaign
#YukJadoel via Instagram @menjadoel social media. Then, the highlight of the MenJaDoel Campaign will be held on Sunday, June 12, 2022, located at Geo Open Space, Jalan Raya Kedampang - Kerobokan Kelod, North Kuta, Badung. The MenJaDoel main event will involve Rumah Reina in promoting herbal medicine through talk shows, jamu-making demos, and herbal medicine exhibitions. The event will also be filled with other entertainment, including: Sunday Market Bazaar involving MSMEs from various sectors, jamu carrying runway, musical performance and stand up comedy.