IMPLEMENTATION OF SKD CPNS KEMRISTEKDIKTI IN BALI, FOLLOWED by 313 PARTICIPANTS
06 November 2017
Pageviews 1845 times
Denpasar - The Ministry of Research, Technology and Higher Education (Kemristekdikti) opened an opportunity for Indonesian citizens with integrity and high dedication and qualified to be appointed as Candidate of Civil Servants (CPNS) in Kemristekdikti Environment. Detailed information regarding formation and placement plans can be found on the http://cpns.ristekdikti.go.id page. Udayana University was appointed as coordinator and also domiciled as Chairman of the Committee responsible for the implementation of Basic Competence Selection (SKD) in the area of ​​Bali. SKD was implemented by using Computer Assisted Test (CAT) on Saturday (28/10/2017) at CAT Space Regional Office X BKN Denpasar in accordance with the setting of Central Committee.. Selection followed by 313 participants who have passed the administrative stage and chosed the test location in Bali. The test was conducted in four sessions of each session for 90 minutes considering the number of available computers totaling 100 units.
SKD materials consisted of the Nationality Insight Test, the General Intelligence Test and the Personal Characteristics Test. Number of participants who passed SKD at most three times and number of formations based on the passing grade scores that has set by the Minister of Administrative Reform and Bureaucracy Reform. Participants who passed the SKD will be eligible to participate in Competency Selection Field that conducted in the PTN / Work Unit choosed.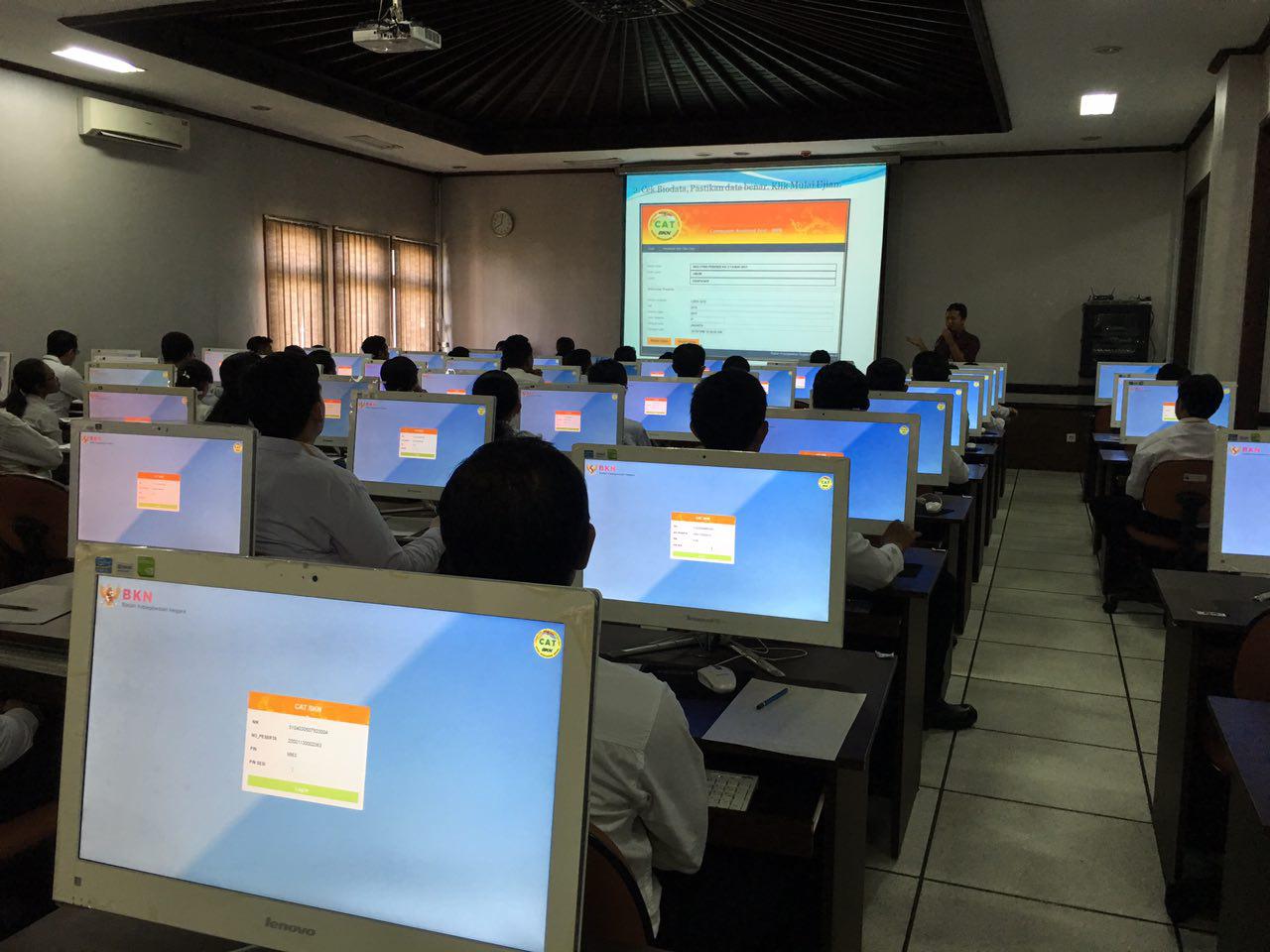 Participants took the exam at this time were required to wear clothing with white tops and black skirt/trousers, and upon entering the exam room participants were checked with a metal detector to prevent cheating. Before the examination begins, it will be shown simulation of the examination procedure. Out of a total of 313 registered participants, 18 of them did not attend the CAT exam. Overall, the test took place in an orderly and good manner and received monitoring from the Head of Planning and Development Bureau of HR Kemristekdikti.
Udayana University on CPNS receiver this time got 14 formations for the type of position Lecturer Assistant Expert. The required educational qualifications were the specialist and master's degree (S2) and cumlaude graduates for several formations. (HM)