Unud Released 2.987 KKN Student to the All Village in Bali
25 Juli 2017
Pageviews 2976 times
(Assistant Governor III of Bali released KKN student that accompanied by WR III Unud)
Udayana University released 2.987 students KKN Thematic Revolution Mental and KKN PPM period XV 2017, Friday (21/07/2017) at Auditorium Widya Sabha Campus Bukit Jimbaran. KKN students will be placed in 172 Villages in Bali, starting from July 22, 2017 and going back to campus on August 28, 2017. The event was attended by the Assistant Governor III of Bali, Vice Rector for Student Affairs, Deans and Vice Deans of the Faculty, LPPM, LPPM Secretary, LP3M Secretary and accompanying lecturers.
Chairman of KKN, Prof. Nyoman Suarsana conveyed, KKN on this time there are 16 villages that received KKN grant. KKN grant is a program of KKN which get aid from Kemeristek Dikti. Some villages that received grants include Pengotan Village, Pancasari Village, Jatiluwih Village and Bantang Village, Kintamani.
Chairman of LPPM Unud, Prof. Nyoman Gede Antara conveyed that previously been conducted debriefing to students and lecturers for a month consisting of special and general debriefing. With this debriefing, it was expected that the quality of KKN implementation of this period will be better. The students and lecturers have also conducted an initial survey to explore the village potency in determining the program that will be run during the KKN.
The programs undertaken in KKN are focused on community empowerment activities, poor family assistance, village funds, IT and education sectors. Prof. Antara hopes that the presence of KKN students in all villages in Bali Province can have a good impact in the context of community service and empowerment.(PR)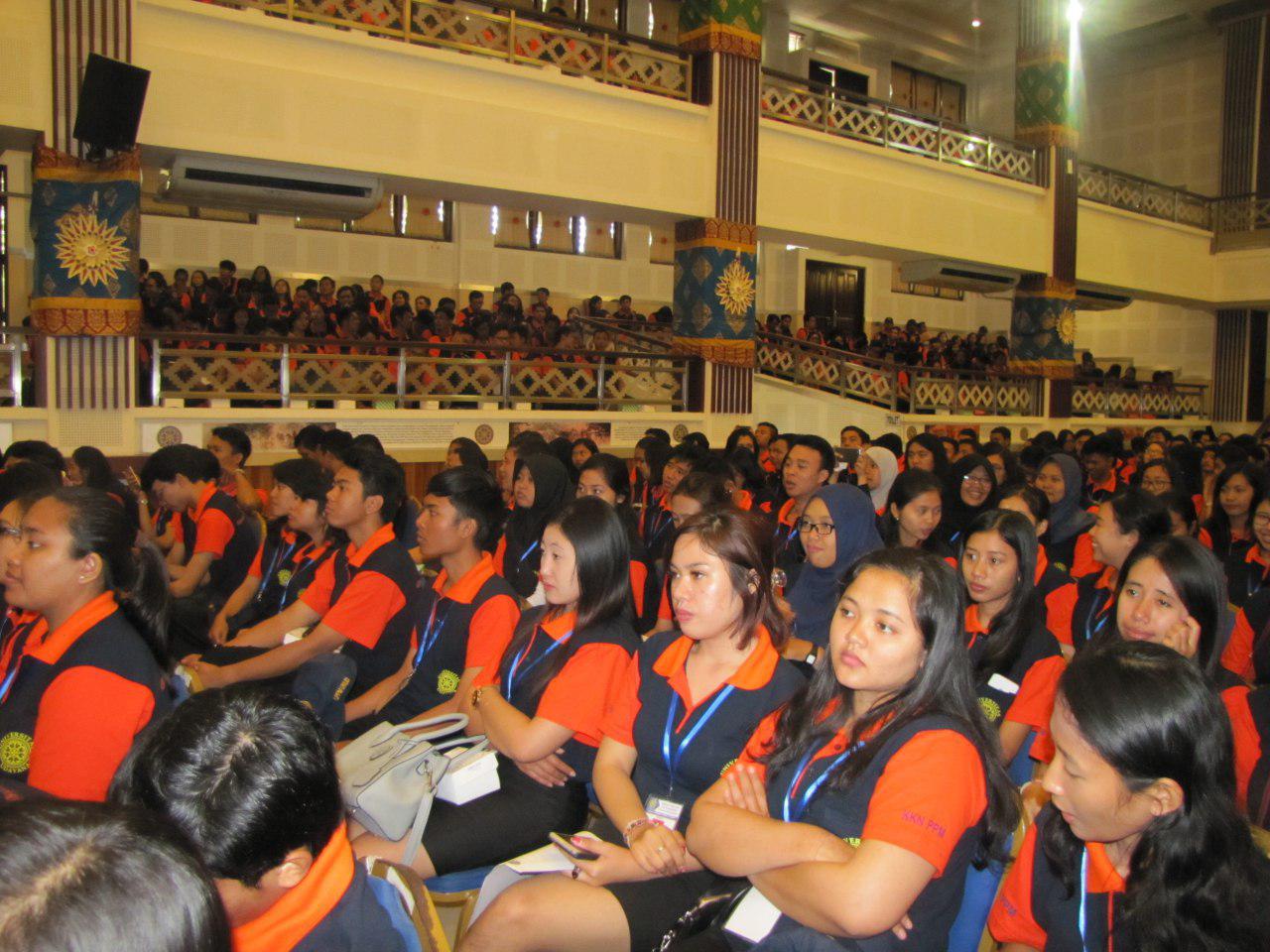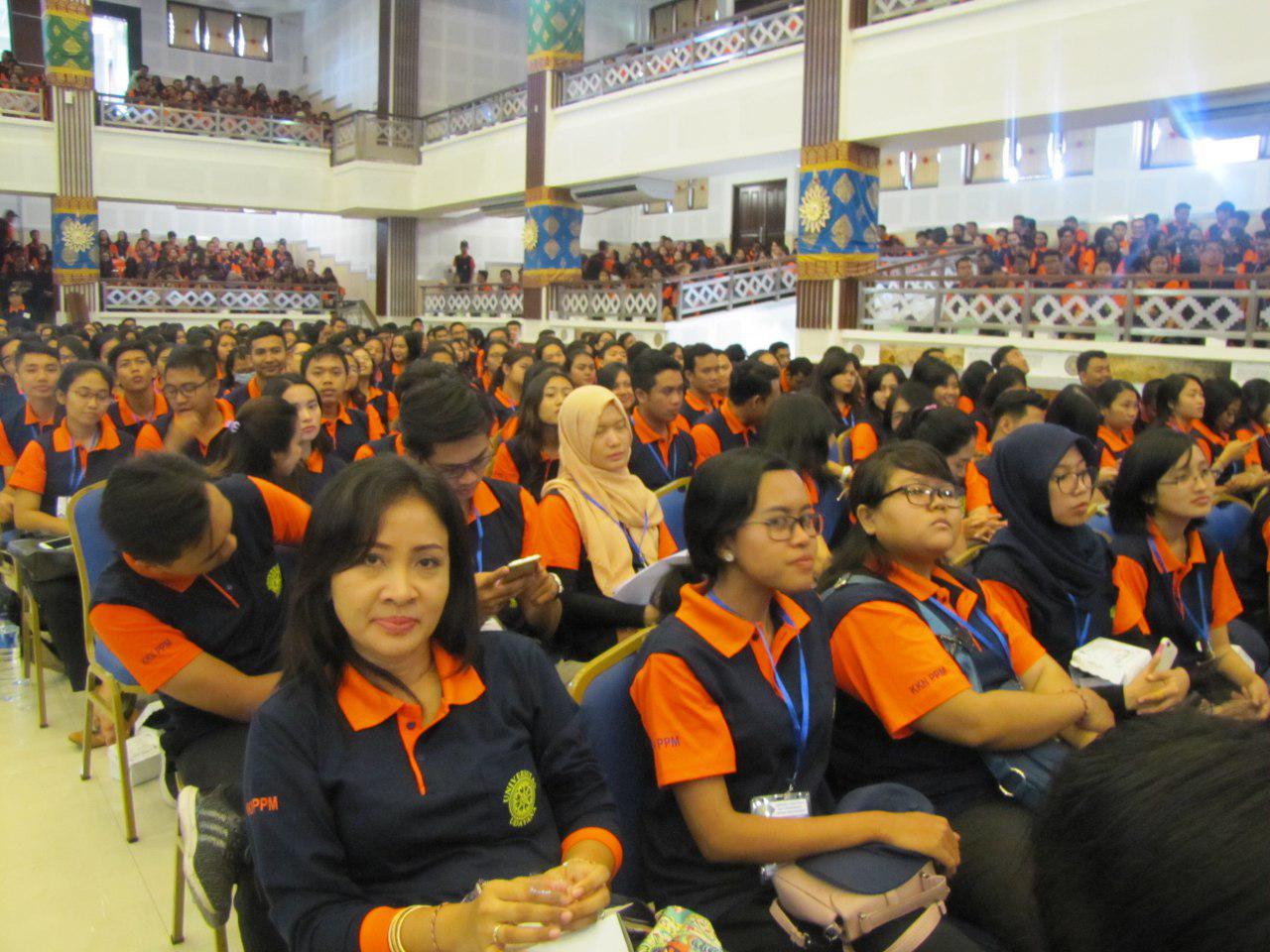 (Students KKN Unud 2017)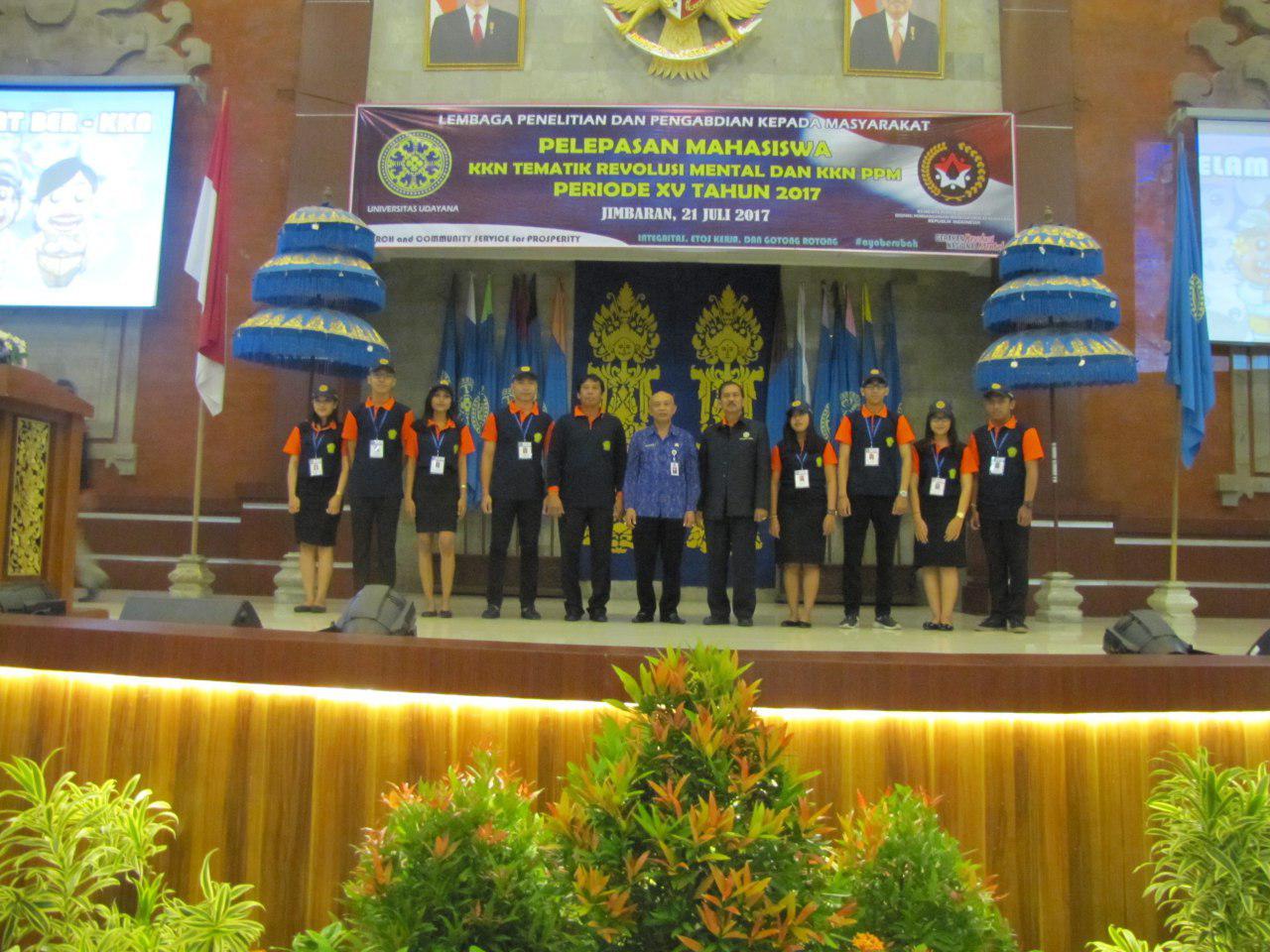 (Photo group at the release of KKN Unud 2017)