Realizing Dreams and Sharpening the Capabilities through Radio Announcer Competition
Posted by Rektorat
16 September 2017
Pageviews 2409 times
(One of the show broadcast contestants of the singles category in the semifinal round of Radio Announcer Competition)
Communications Student Community (KOMIK), FISIP, Udayana University successfully held the Radio Announcer Competition on Saturday (16/09). The competition held on the 4th floor of Ruang Nusantara, Building Agrokompleks, Sudirman Campus, Denpasar. It was one of a series of events of Commet (Communication Events). In addition to the radio announcer competition, Commet also held a National Seminar entitled "Become a Creative Generation with Inspiring Digital Content", which will be held on September 23rd, 2017.
The technical competitions of the Radio Announcer Competition are the participants were registering and sending their broadcast record via email from August 14th to September 1st, 2017. Subsequently, on September 4th, 2017, the judges conducted the assessment and screened the participants into the top 10 of the 27 single category participants and 9 pairs of pair category participants. Then the top 10 participants competed again in the semifinal and final round held on 16th of September 2017.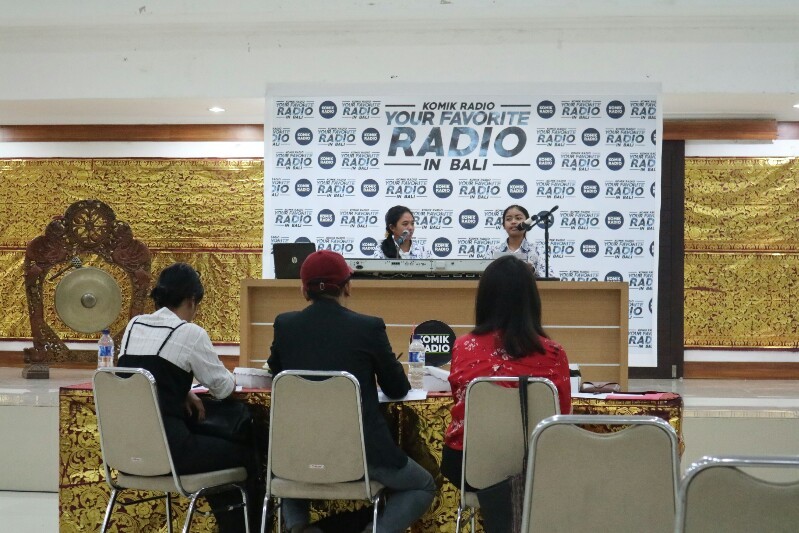 (The performance of pair category contest in the semifinal round)
Radio Announcer Competition aims to develop the talents and abilities of the radio announcers who have not become a radio announcer. This was meant due to rarely held a radio announcer in the present day.
"We are trying to make an innovation by holding Radio Announcer Competition, in the hope that many participants who are interested in radio broadcasters or who have not become radio broadcasters can develop their skills here," said Rara Nendissa, as the chairman of the Communication Events committee.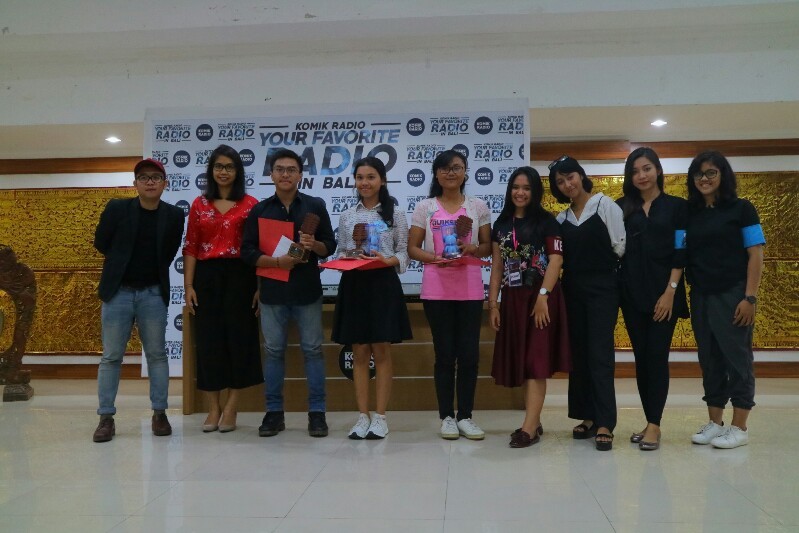 (The judges and Radio Announcer Competition Winner)
Communication Events is a work program from Field 5 Public Relations of KOMIK, FISIP, Udayana University. Radio Announcer Competition has been prepared with a mature preperation about three months. (siva)