Socialize the Filling of RPL and FAIP, PSPPI Postgraduate Unud Invites the Chairperson of the Indonesian Engineers Association Bali Region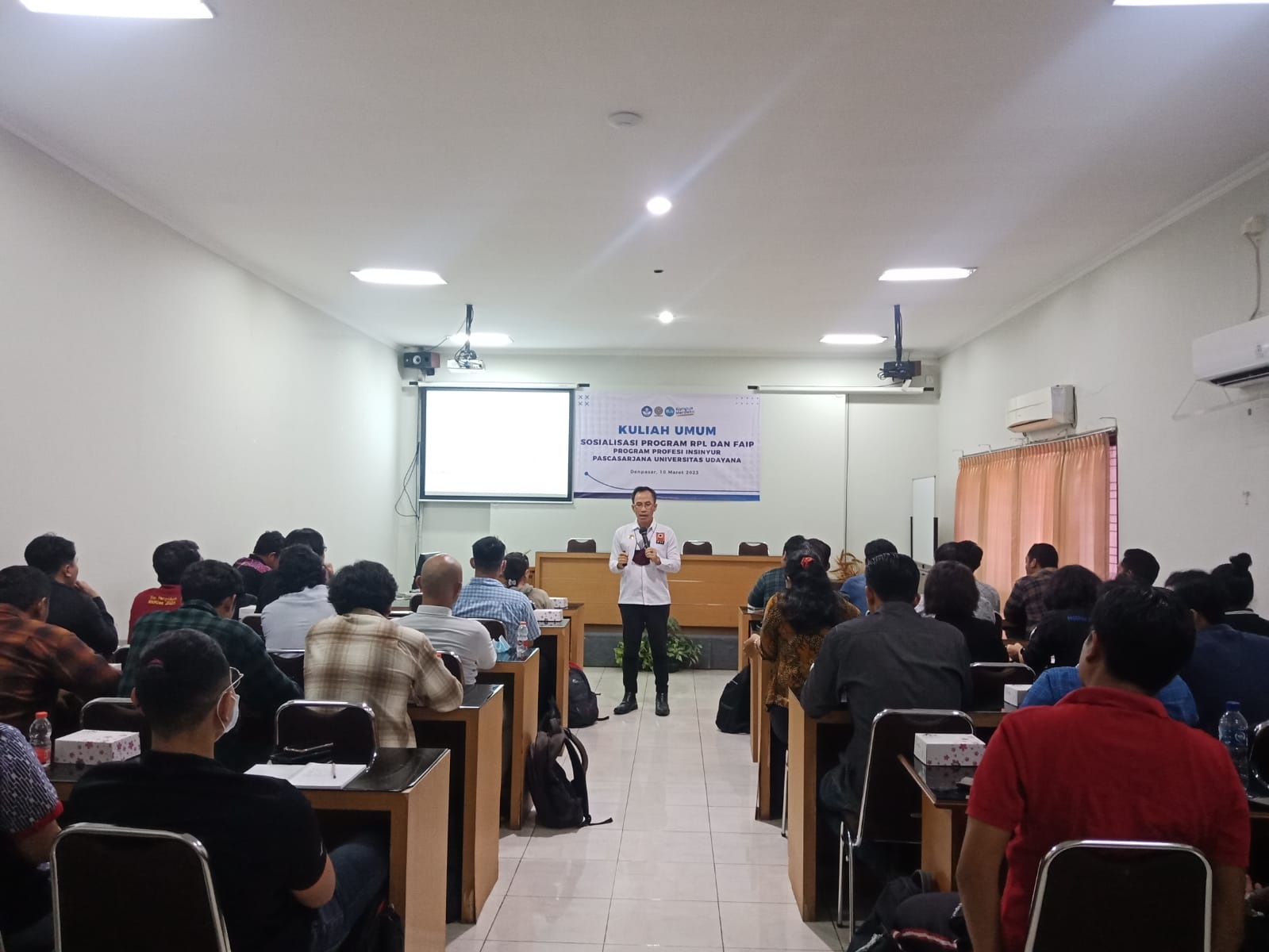 Denpasar— On March 10, 2023, in Room 3.10 of the Udayana University (Unud) Postgraduate Building, Sudirman Campus, the Udayana University Postgraduate Professional Engineer Program (PSPPI) Study Program held a public lecture on the socialization of filling out the Report on Recognition of Past Learning (RPL) and the Professional Engineer Application Form (FAIP), specifically for active PSPPI students on the RPL path.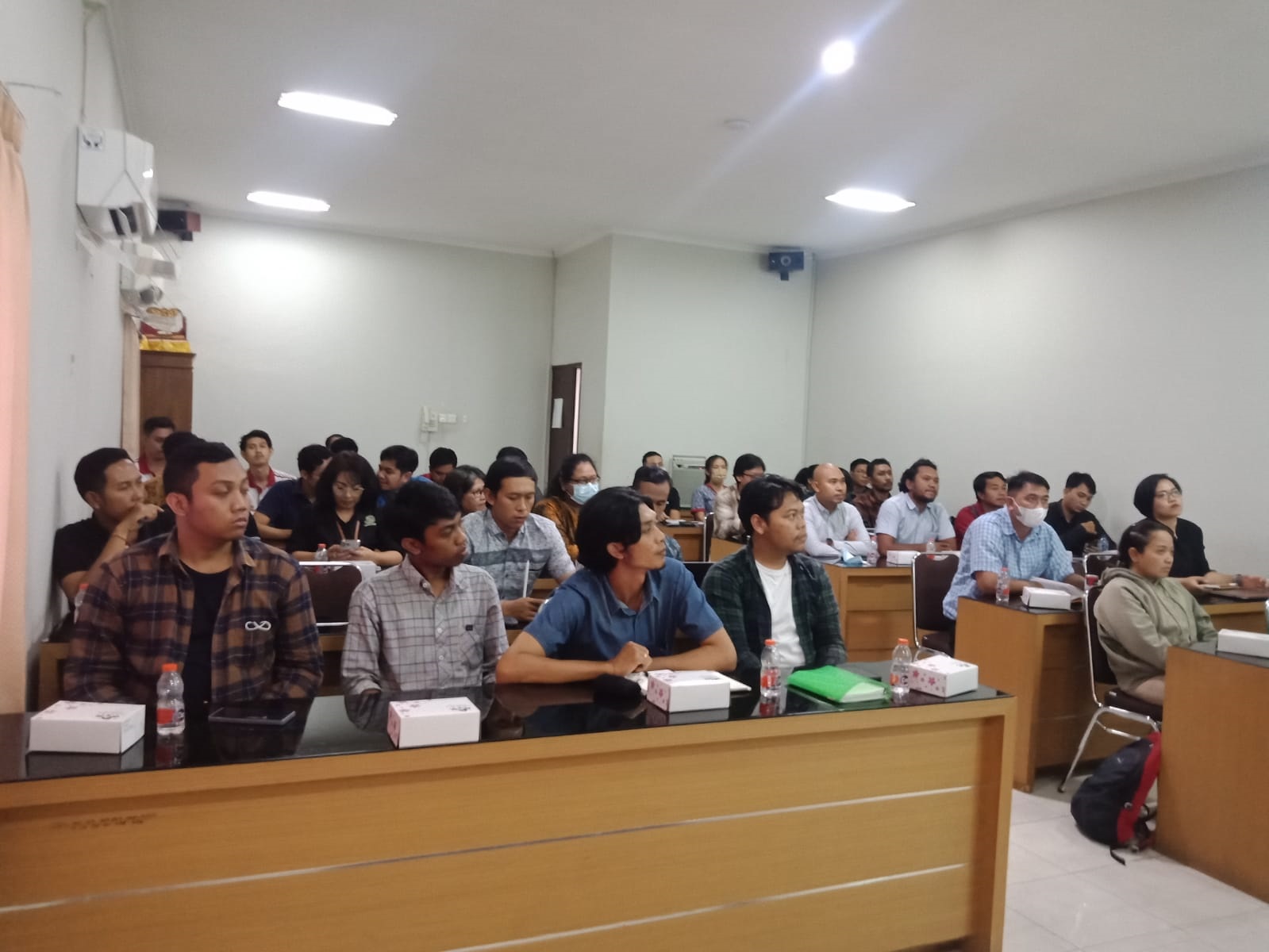 The public lecture, which was attended by 42 new PSPPI students, presented a speaker from the Indonesian Engineers Association (PII) Bali Region, Dr. Ir. Ngakan Ketut Acwin Dwijendra, ST, MA, IPU, ASEAN Eng as Chairman of PII Bali Region. "It is hoped that with this activity, PSPPI students can know and understand how to fill in the RPL and FAIP correctly. So that the process of applying for professional engineers is smooth and without obstacles,", he said.
Apart from the RPL route, starting with the 2021–2022 even-numbered semester academic year, PSPPI Postgraduate Unud has accepted students on the regular route. Where regular pathway students take education for 1 year, students are required to attend lectures in theory for 1 semester and field practice lectures in the following semester. The RPL and Regular pathways are expected to optimize the role of engineers so that they can answer the need for engineers to build Indonesia in the future. (bmp)