FAPET UNUD RECEIVES A VISIT FROM TECHNICAL VOCATIONAL AGRICULTURE AND TOURISM AMANCIO NICOLAS AGRI-TOURISM ACADEMY INC. PHILIPPINES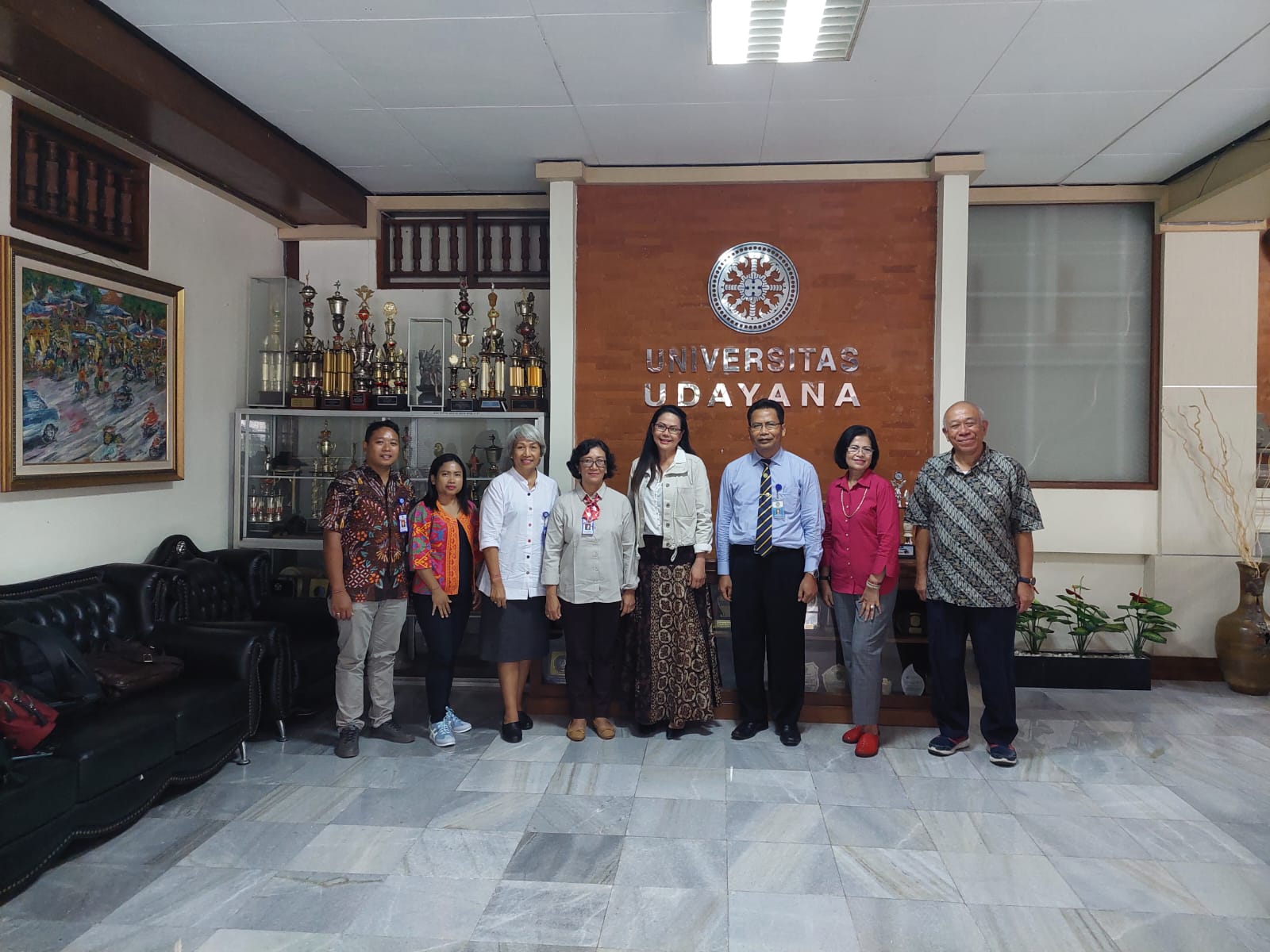 Wednesday, February 15, 2023. The Faculty of Animal Husbandry at Udayana University received a visit from the Technical Vocational Agriculture and Tourism Amancio Nicolas Agri-Tourism Academy Inc. Philippines is located on the 2nd floor of the AC Building, Bukit Jimbaran. Received directly by the Deputy Dean for Academic Affairs and Planning Dr. Ir. Dewi Ayu Warmadewi, S.Pt., M.Sc., IPM., ASEAN Eng and also attended by Deputy Dean III for Student Affairs and Information Dr. I Nyoman Sumerta Miwada, S.Pt., MP., Coordinator of Doctor of Animal Science Study Program, Coordinator of Bachelor of Animal Husbandry Study Program, Ko UPIKS, and lecturers at the Faculty of Animal Husbandry of Udayana University.
The purpose of this visit is to discuss collaboration in the fields of scientific research and community service collaboration which will be carried out and finalize the MoA draft that has been made. Noime C. Liangco as President of the Amancio Nicolas Agri-Tourism Academy Inc. stated that he was very pleased and welcomed the collaboration that would be forged with Fapet Unud. Then followed by an audience with the Deputy Chancellor for Planning, Cooperation and Information of Unud Prof. Dr. dr. I Putu Gede Adiatmika, M.Kes.