Unit Website
In the beginning of the 1960s, the people of Bali aspired to have a Tertiary Institution on the island. In order to realize this aspiration, on May 12th 1961, several figures from the educational sector, government, and community leaders conducted a conference led by Prof.Dr. Purbatjaraka,and assisted by Prof. Dr. Ida Bagus Mantra as secretary.
The conference discussed the steps required for the preparation of the establishment of a tertiary institution in Bali. An agreement was also reached for the formation of a committee led by dr. Anak Agung Made Djelantik, Head of the Board of Health in Bali, with a team of eight members.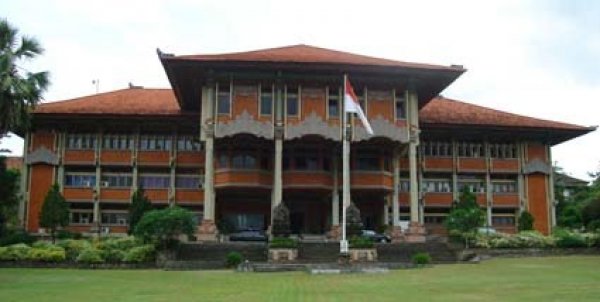 Subsequently, the committee formed an institution named the Tertiary Education Institution of Bali, chaired by Ir. Ida Bagus Oka (Coordinator of Public Works Boards in the Southeast Islands Region); vice chaired by Dr. I Gusti Ngurah Gede Ngurah, assisted by two secretaries, Prof. Dr. Ida Bagus Mantra, and Drh. G.D. Teken Temadja. This institution succeeded in forming the Preparatory Committee for the establishment of Udayana University Bali on January 15th,1962.
By a decision of the Directorate General of Higher Education, Ministry of Education and Culture of Indonesia, Udayana University (UNUD) was officially founded in August 17, 1962. Initially Unud consisted of four faculties: Letters, Medicine, Veterinary Sciences and Animal Husbandry and Education and Teacher Training. The Faculty of Letters was actually established on 29th September 1958, however, the time it was a subsidiary of the Faculty of Letters of Airlangga University in Surabaya (East Java). This Faculty was thenintegrated into Udayana University in 1962. Although it was founded on August 17, the anniversary date of Udayana University is not August 17, but was choosen to be on September 29 to commemorate the date of establishment of the Faculty of Letters in 1958. Unud has develop rapidly, in 2015 the university has 13 faculties, 25 master programs and 10 doctoral programs.

Udayana University today's is listed as one of the 50"Promising Universities of Indonesia" published by theMinistry of Education of Republic Indonesia, out of nearly 2.500 higher education institutions around the country.The university has a strong position as one of the leading university particularly in the Eastern Indonesian Territory.
Vision Mission and Purpose
Udayana University's Vision
Udayana University seeks to be a leading university whose graduates reflect high potential and become the best amongst their generation. We also hope to create graduates who moved further towards self-reliance; and will remain to be fully engaged with our localindigenous knowledge and practices.
The university's vision stated in the statute formulated in 2009 is to become a leading higher educational institution that generates outstanding, self-reliance, and well civilized human resources.

In order to make the academic, administrative staff and the students (Civitas akademika) have similar perception and understanding of the direction of the university's long-term development, the meaning of the vision is described as follows.
Outstanding refers to those who are highly competent, competitive and wise in developing the knowledge they have to enhance values of the state and nation and human beings in general (referred to as cakra widya prawartana).Such outstanding human resourcesare in line with the university's motto taki-takining sewake guna widya.
Self-reliance refers to those who have strong personality and ability in interacting withtheir dynamically changing environment.
Well civilized human resources refer to those who have inner sensitivity and sharpness and who are able to utilize great local cultural values, which are universal in nature for interacting in society.
To achieve such a vision, the missions of higher education performed at Udayana University are formulated as follows: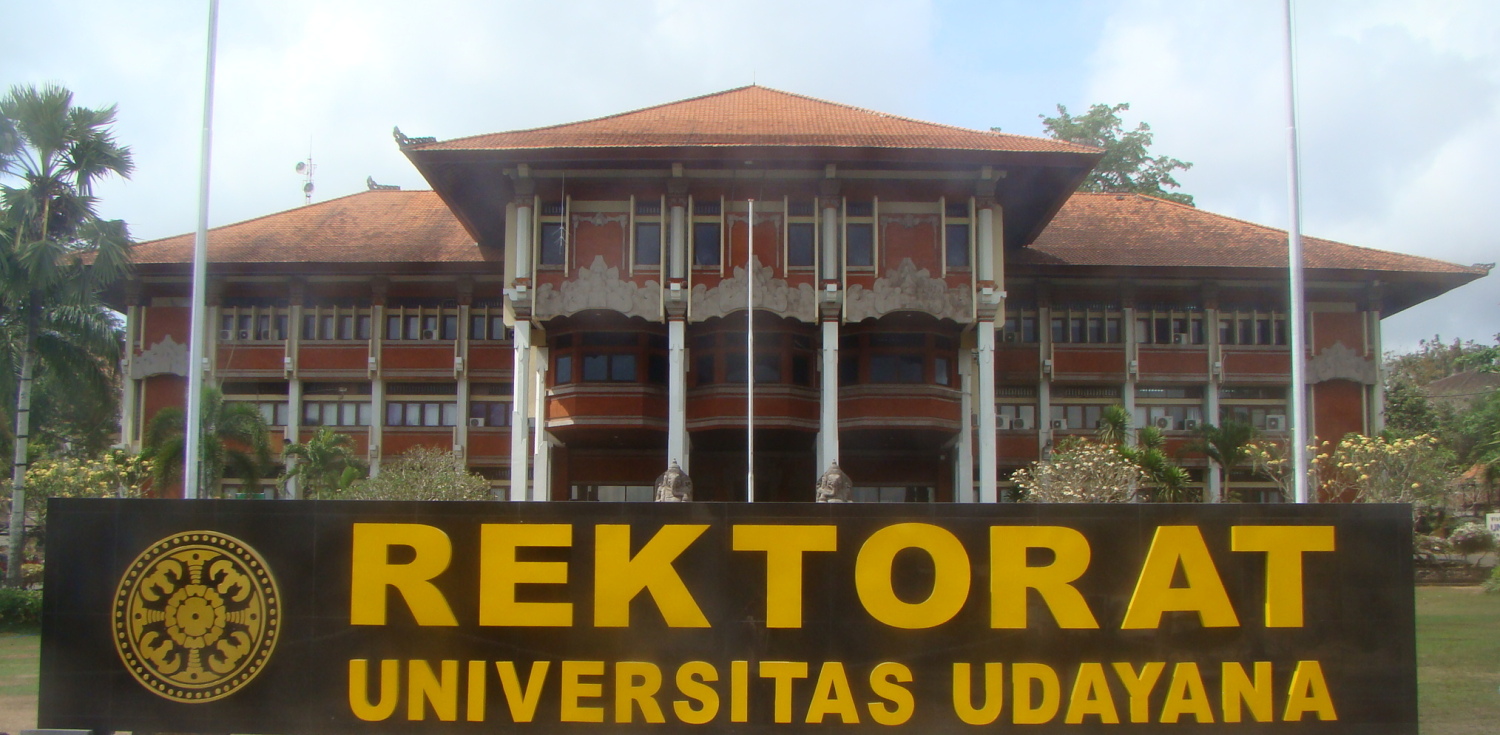 Undertaking quality higher education and shaping students with high morals,
ethics and integrity that are in line with what is demanded for by the local, national
and international communities;

Developing researchers and public servants as needed by the state and community;

Empowering the university as the one who actively involved to the development
of science and technology.
Udayana University's Purpose
To produce the high-potential graduates in mastering science and technology.
To increase the number and quality of research with the development of science and technology and the interests of society and the nation.
To create stable, qualified, and independent academic society through qualified, transparent, democratic, and entrepreneurship education system.
To establish cooperation in various fields in order to improve the quality of Tri Dharma Perguruan Tinggi (the three main responsibilities of university, namely education, research, and community service).
To develop functional and professional institutions that have high competitiveness and sustainability in order to optimize the existence of Unud
Official
Jabatan : Rector
NIP : 195902151985102001
Nama Pejabat : Prof. Dr. dr. A.A. Raka Sudewi, Sp.S (K)
Periode Awal : 2017-08-22
Periode Akhir : 2021-08-22
Website :
Jabatan : Vice Rector I
NIP : 196408071992031002
Nama Pejabat : Prof.Dr.Ir. I Nyoman Gde Antara, M.Eng.
Periode Awal : 2017-08-31
Periode Akhir : 2021-08-31
Website :
Jabatan : Vice Rector II
NIP : 196108271986011001
Nama Pejabat : Prof. Dr. I Gusti Bagus Wiksuana, SE.,MS
Periode Awal : 2017-08-31
Periode Akhir : 2021-08-31
Website :
Jabatan : Vice Rector III
NIP : 195808241984031002
Nama Pejabat : Prof. Dr. Ir. I Made Sudarma, M.S
Periode Awal : 2017-08-31
Periode Akhir : 2021-08-31
Website :
Jabatan : Vice Rector IV
NIP : 196207311988031003
Nama Pejabat : Prof. Dr. Ida Bagus Wyasa Putra, SH., M.Hum
Periode Awal : 2017-08-31
Periode Akhir : 2021-08-31
Website :
Faculty Name : Rektorat
Address : Jl. Kampus Bukit Jimbaran
Telephone : 0361 - 701954 or 704845
Email : humas@unud.ac.id
Website :
www.unud.ac.id