INTERNATIONAL RELATIONS STUDY PROGRAM HELD THE PUBLIC LECTURE FROM THE COMMISSION STAFF OF THE HOUSE OF REPRESENTATIVES OF THE REPUBLIC OF INDONESIA
Posted by Rektorat
14 Maret 2017
Pageviews 2063 times
Taking Picture of Participants and the Head of International Relations Study Program as well as Arya Sandhiyudha
Denpasar, Tuesday 14 March, International Relations Study Program Udayana University held the public lecture that presented about Timor Leste politics concerning presidential elections and the chances of Indonesia in the future cooperation. This lecture was attended by around 85 students that consisted of International Relations' students and Political Science's students Udayana University. The speaker in this lecture is Arya Sandhiyudha, the commission staff of the House of Representatives of the Republic of Indonesia. This commission is commission which has duties in the defense, foreign affairs, communications, and informatics field.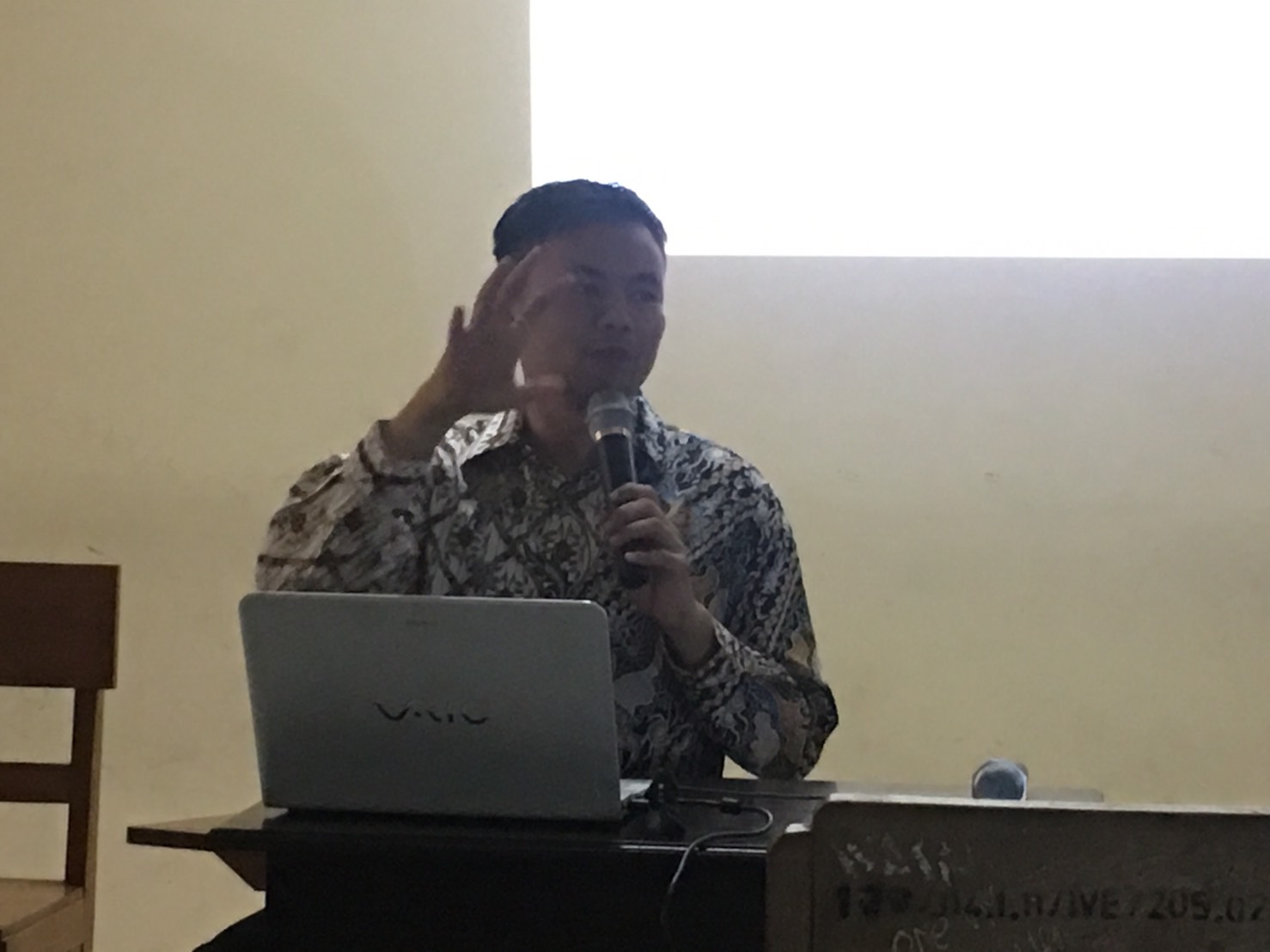 Arya Sandhiyudha when Gave Material
Furthermore, this lecture lasted for 2 hours (started from 11 am until 1 pm) explaining about the research design that will be done by Arya Sandhiyudha concerning politics in Timor Leste in facing the Presidential Election and chance for Indonesia in the future cooperation. Data obtained will be an analysis and consideration to the board of the commission of the House of Representatives in the future.
The participants in this lecture can give questions and argumentation in response to the speaker's presentation. Activeness of students in establishing interaction have responded positively by Arya Sandhiyudha in giving information to the students who attended the lecture
At the end of this public lecture closed with a suave and photo session along with participants, the head of the International Relations program, and speaker Arya Sandhiyudha. (manik)