BEM-KM FAPET UNUD HOLDS SOCIALIZATION OF LIVESTOCK REPRODUCTION AND ARTIFICIAL INSEMINATION IN CATTLE AND PIG IN BABAHAN VILLAGE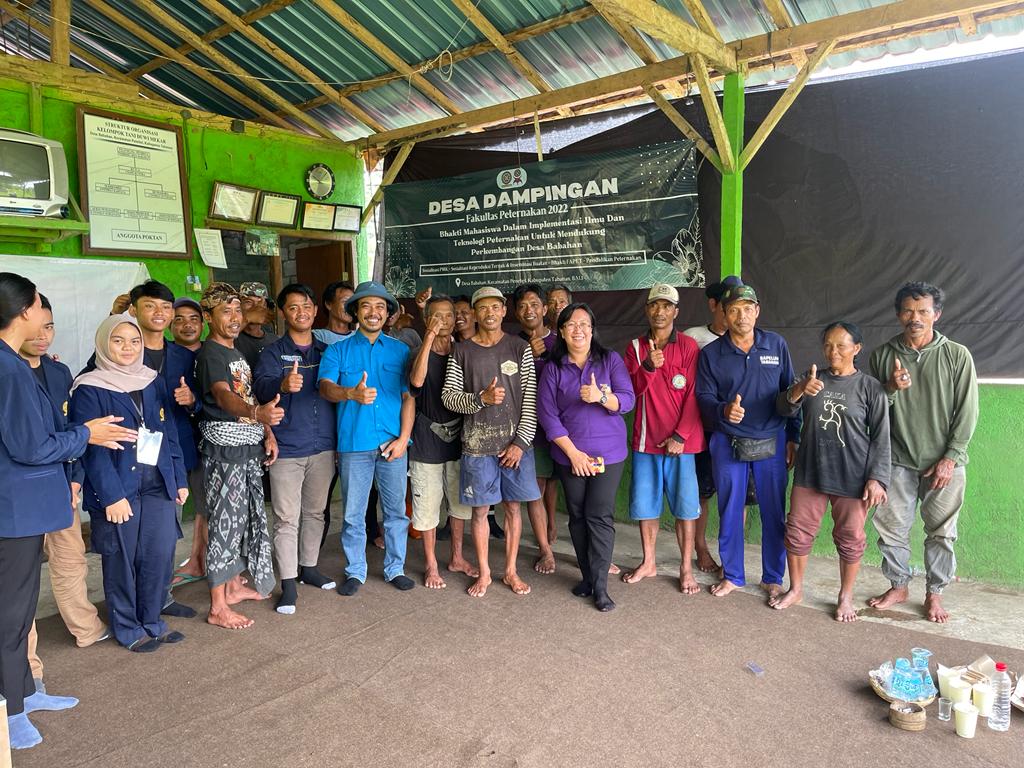 Sunday, November 6, 2022. The Student Family Student Executive Board (BEM-KM) of the Faculty of Animal Husbandry, Udayana University held a socialization event on livestock reproduction and artificial insemination in cattle and pigs, located in Babahan Village, Penebel District, Tabanan Regency. Implementation of offline activities by complying with health protocols. This activity is a series of the 2022 Fapet Assistance Village program and the socialization of Mouth and Nail Diseases, which takes the theme "Student Service in Implementing Animal Science and Technology to Support the Development of Babahan Village". This activity presented 1 speaker (Dr.Ir. Ni Luh Gde Sumardani, S.Pt., M'Si) and Inseminator (I Ketut Gede JaYa Ada S, S.Pt.).
In delivering the material, Dr.Ir. Ni Luh Gde Sumardani, S.Pt., M'Si who is also a lecturer at the Faculty of Animal Husbandry of Udayana University explained the topic of Cattle and Pig Cattle Reproduction, which explained knowledge about livestock reproduction in general which will facilitate farmers in increasing the efficiency of livestock reproduction, especially in breeding. . Second session I Ketut Gede JaYa Ada S, S.Pt. as the inseminator explained about the Artificial Insemination of Cattle and Pigs. Where there are several main things in supporting the success of artificial insemination, including the knowledge of farmers regarding livestock reproduction, the quality of the male semen used, the condition of the parent to be inseminated, and the skills of the inseminator.