YOUTH AND ACHIEVEMENTS: ILHAM RAMADHANI, COMMUNICATIONS STUDENTS BACK ACHIEVE PROUD ACHIEVEMENTS THROUGH PENCAK SILAT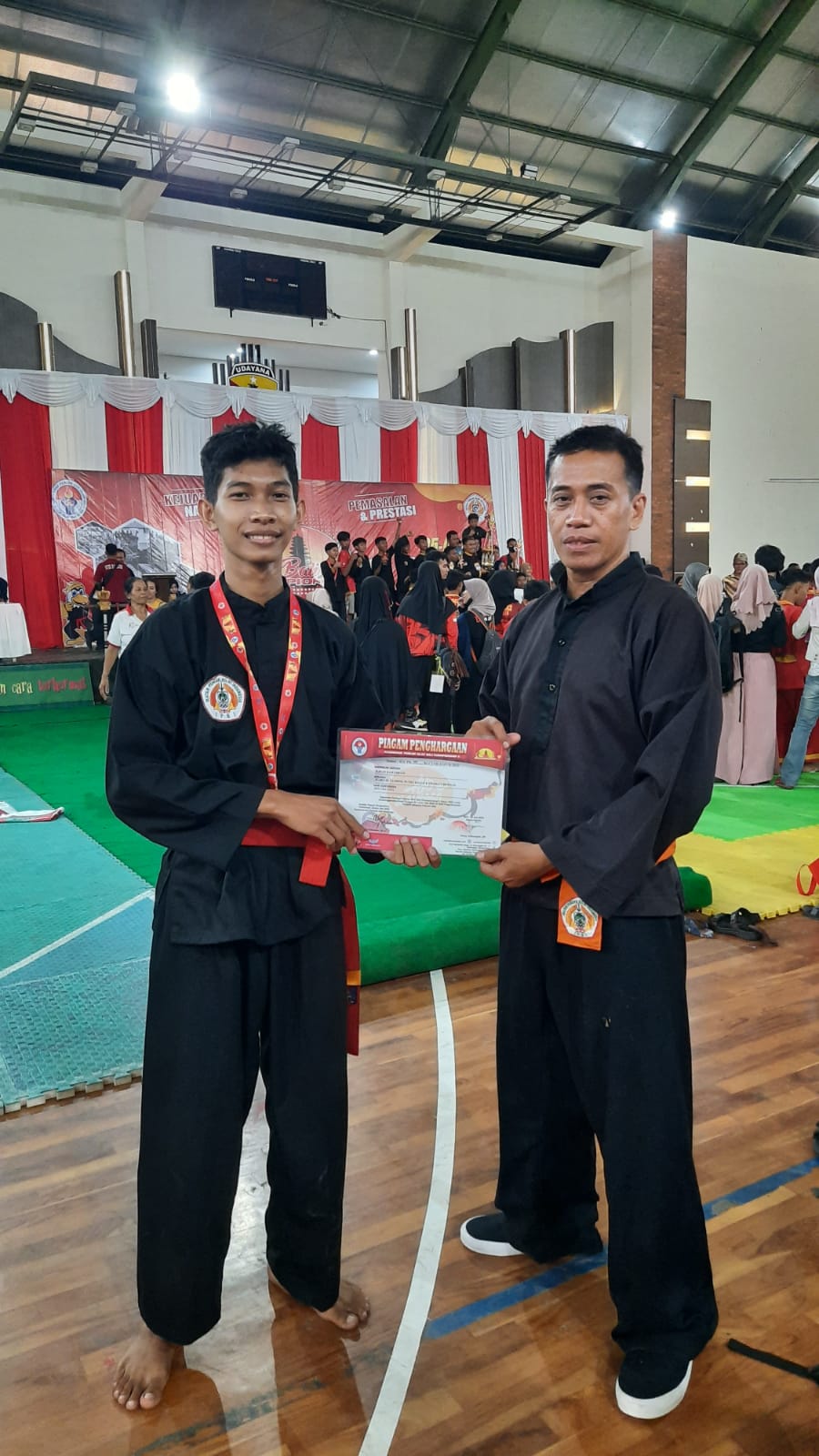 Good news comes to the big family of the Faculty of Social and Political Sciences, Udayana University this Friday (23/9). The reason is, one of the students of the Communication Science study program, namely Ilham Ramadhani, has succeeded in achieving a proud achievement.
The fifth semester student managed to win a bronze medal at the pencak silat championship titled Bali International Championship II in 2022. This event itself was held on July 5 to 7, 2022, which took place at GOR Praja Raksaka KODAM Udayana Kepaon, Bali.
Ilham, who is a member of the Merpati Putih Pencak Silat UKM, Udayana University, succeeded in capturing the hearts of the jury with his self-defense action on the arena. Thanks to being able to show the best performance, Ilham managed to excel from 1565 participants and won 3rd place in the Adult Class B Men's Competition at the championship event.
His hard work plus regular training has now paid off with the achievement of a bronze medal which at the same time contributed to the name of the Communication Science study program and the Faculty of Social and Political Sciences, Udayana University. As additional information, Ilham himself has been in the world of pencak silat for the last eleven years.
The positive results in the Bali International Championship II will certainly complete the trophy collection owned by this 2001-born student. Previously, Ilham had won 1st place in the Men's Doubles Arts in Banyuwangi Regency, 1st Place in Blambangan Adult Men's Doubles Championship I, 1st place in the adult class A match at the Sultan Kacirebonan Cup, and 2nd place in the Men's B class match in Banyuwangi Regency.
Hopefully, Ilham's achievements will inspire all Maroon People to continue to strive for achievements not only academically, but in other fields they are engaged in.