In the beginning of the 1960s, the people of Bali aspired to have a Tertiary Institution on the island. In order to realize this aspiration, on May 12th 1961, several figures from the educational sector, government, and community leaders conducted a conference led by Prof.Dr. Purbatjaraka,and assisted by Prof. Dr. Ida Bagus Mantra as secretary.
The conference discussed the steps required for the preparation of the establishment of a tertiary institution in Bali. An agreement was also reached for the formation of a committee led by dr. Anak Agung Made Djelantik, Head of the Board of Health in Bali, with a team of eight members.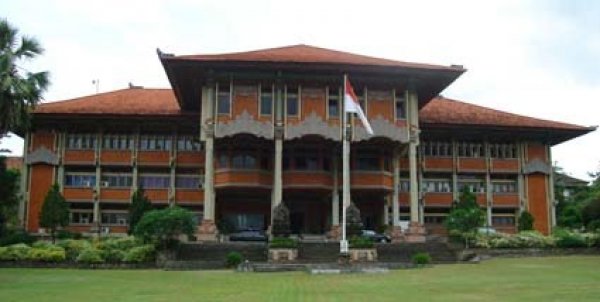 Subsequently, the committee formed an institution named the Tertiary Education Institution of Bali, chaired by Ir. Ida Bagus Oka (Coordinator of Public Works Boards in the Southeast Islands Region); vice chaired by Dr. I Gusti Ngurah Gede Ngurah, assisted by two secretaries, Prof. Dr. Ida Bagus Mantra, and Drh. G.D. Teken Temadja. This institution succeeded in forming the Preparatory Committee for the establishment of Udayana University Bali on January 15th,1962.
By a decision of the Directorate General of Higher Education, Ministry of Education and Culture of Indonesia, Udayana University (UNUD) was officially founded in August 17, 1962. Initially Unud consisted of four faculties: Letters, Medicine, Veterinary Sciences and Animal Husbandry and Education and Teacher Training. The Faculty of Letters was actually established on 29th September 1958, however, the time it was a subsidiary of the Faculty of Letters of Airlangga University in Surabaya (East Java). This Faculty was thenintegrated into Udayana University in 1962. Although it was founded on August 17, the anniversary date of Udayana University is not August 17, but was choosen to be on September 29 to commemorate the date of establishment of the Faculty of Letters in 1958. Unud has develop rapidly, in 2015 the university has 13 faculties, 25 master programs and 10 doctoral programs.

Udayana University today's is listed as one of the 50"Promising Universities of Indonesia" published by theMinistry of Education of Republic Indonesia, out of nearly 2.500 higher education institutions around the country.The university has a strong position as one of the leading university particularly in the Eastern Indonesian Territory.