Upadeted! LPDP 2017 Scholarship
Posted by Rektorat
14 Februari 2017
Pageviews 4559 times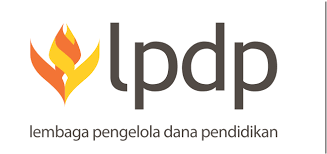 Indonesia has wide areas with heterogeneous geographical and socio-cultural characteristics. Therefore, required contribution of qualified resources, which is necessary to be a catalyst for the expansion and acceleration of economic development of this country.
Indonesia still faces the problem of development that it is not prevalent yet in each region. The reason is the distribution of highly educated human resources is not evenly distributed. To equalize the establishment, it is required a special effort to improve the quality of human resources in boundary areas or disadvantaged regions.
Special attention is also given to the students of republic Indonesia who have rendered the name of nation in various competitions at the international level but they unable to continue their education to the higher level, the community of achievers groups who come from the graduates of Bidikmisi's recipient.
To accommodate the needs, LPDP issued a policy of affirmations scholarship for community groups that require special treatment. Whit this affirmations scholarship, the best students of Indonesia can participate in the study at masters or doctoral programs in various fields of science in domestic universities or foreign university.(HM)
For more information, please click :