FOLLOW HIGH EDUCATION EXPO, UNUD NETWORK STUDENTS ORIGIN SOUTH SULAWESI
08 Februari 2018
Pageviews 2611 times
Makassar - Udayana University participated in the Sulawesi Education & Expo 2018 to-11 held at Celebes Convention Center (CCC) Makassar City. The event organized by Kopertis Region IX is the largest exhibition and innovation of the largest universities in eastern Indonesia which was held from 6-8 February 2018. This annual agenda is a medium for disseminating information of various study programs to the general public, especially high school students, vocational or equal will continue their education to university level.
(Opening Event of Sulawesi Education & Expo 2018 held at Celebes Convention Center (CCC) Makassar)
Activities are packaged in the form of exhibitions, festivals and culture and mobilize students and students as one of the efforts to capture the prospective students of the academic year 2018/2019. Approximately 100 universities in Indonesia follow the expo by carrying flags of each institution. Expo this time theme "Ready Facing Era Disruption Innovation" and aims to introduce and promote various courses owned to students from about 51 SMA / SMK in South Sulawesi.
Assistant 3 Administration Area Governor of South Sulawesi officially opened the event coupled with various competitions and art performances from the participating SMA / SMK. Through this exhibition is expected to provide an overview and information as well as promoting study programs at Udayana University to students who are in South Sulawesi to be interested in continuing their education at Udayana University.
The participation of Unud this time is the 2nd in Sulawesi Education & Expo. Udayana University booth looks not quiet during the exhibition, and it is expected that what is promoted has an impact on the increasing interest of prospective students from South Sulawesi chose Udayana University as the aim of continuing the study. (HM)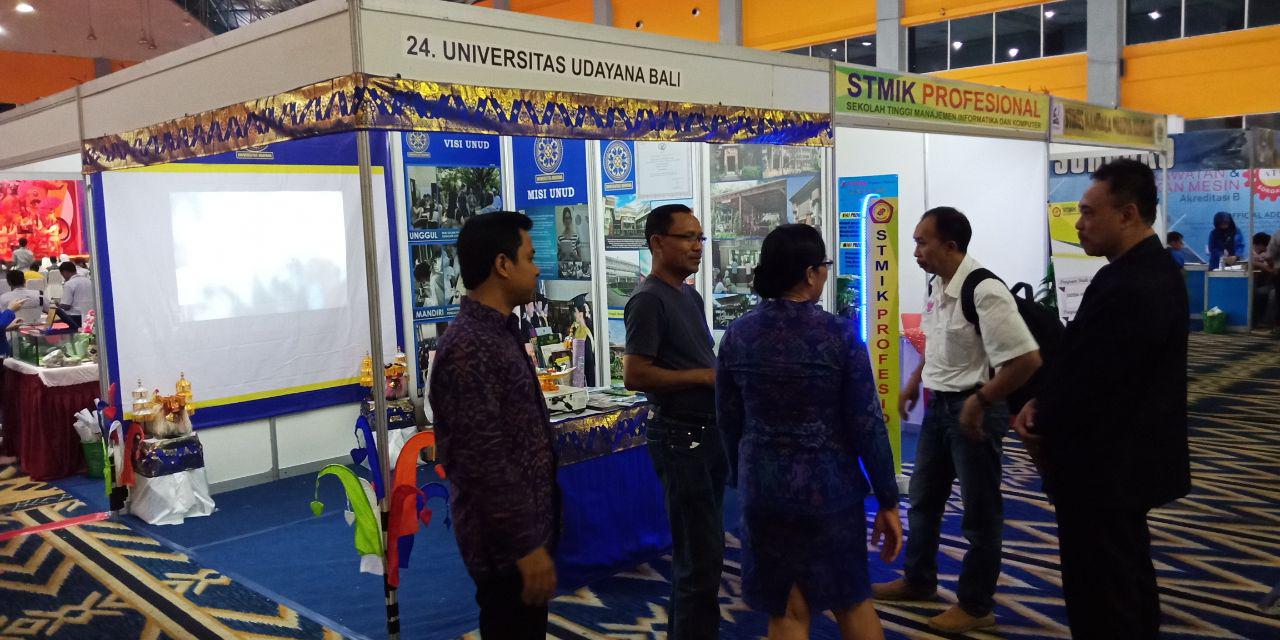 ​​