TRAIN COMPONENT OF TRI DHARMA ON SEAT OF LEARNING, IN CORPORATE STUDENTS INTERNATIONAL RELATIONSHIP UNIVERSE ACTIVITIES
Posted by Rektorat
12 Juni 2017
Pageviews 4106 times
Photo Session Together Students International Relations with Teachers And Students East Bali Poverty Project School
Karangasem – Monday (12/06), The International Student Corps of Udayana University organizes community service in the form of teaching children at East Bali Poverty Project School, Dusun Cegi, Ban-Village Karangasem. In this devotional activity called "HI Teaching", it was held in cooperation with the Eka Turin Foundation. Community service activities lasted about 6 hours starting at 09.00 WITA until 15:00 WITA. As the chief executor of the activities of I Kadek Dedi Widyastawan (Dedi) who is an active board of external field International Student Corps 2017.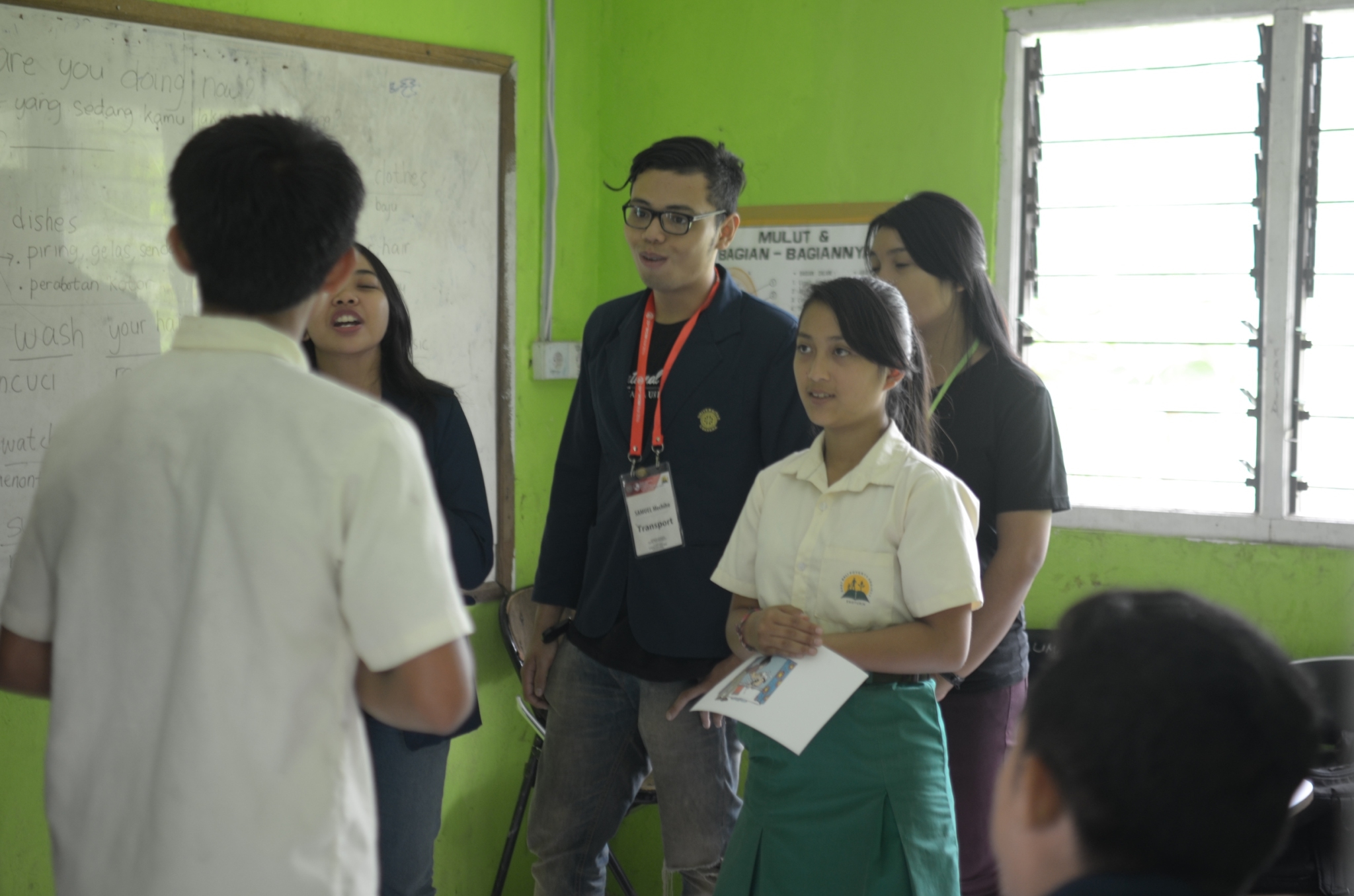 The Activity of teaching class
In the activities of this HI teaching program, International Relations students impose the teaching of English lessons and character education. In the implementation, students try to insert some cohesive games containing moral and social values in classroom learning. With the implementation of such a way, the committee hopes the children will be easy to capture the material and science that the students are trying to distribute in this activity program.
In addition to conducting teaching activities, in the implementation of this social activity, the students of International Relations also provide assistance to students of East Bali Poverty Project School and Eka Tunin Foundation as the parties who have done cooperation. Assistance provided by this committee such as the distribution of stationaries, reading books, groceries, and clothing.
During the interview session, Dedi as the chief executive explained that this activity was held with several main objectives, such as as a form of effort to improve the quality of education in Bali, perform the obligations of students as agents of social change of society, and as a form of "Tri Dharma Perguruan Tinggi". In the end, Dedi also hopes that this activity will benefit the distribution of children's education for the successor of the nation, especially in the area of Bali. (arisugama)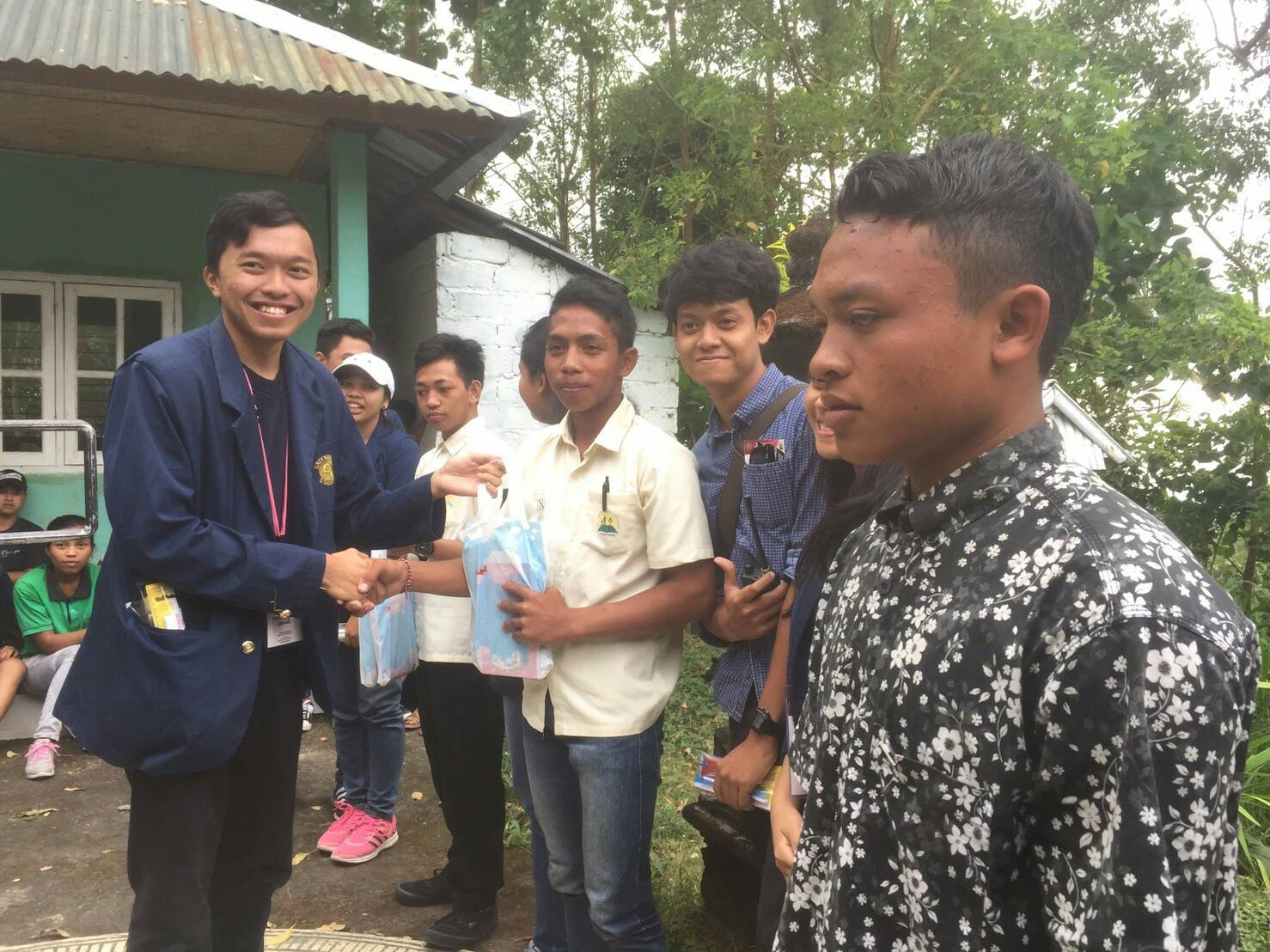 Photo of Handover Session from the Organizing Committee to the East Bali Project School Students and Eka Tunin Foundation