Conducting Spectrophotometer Usage Training, FTP Unud Collaborates with Researchers from Boku University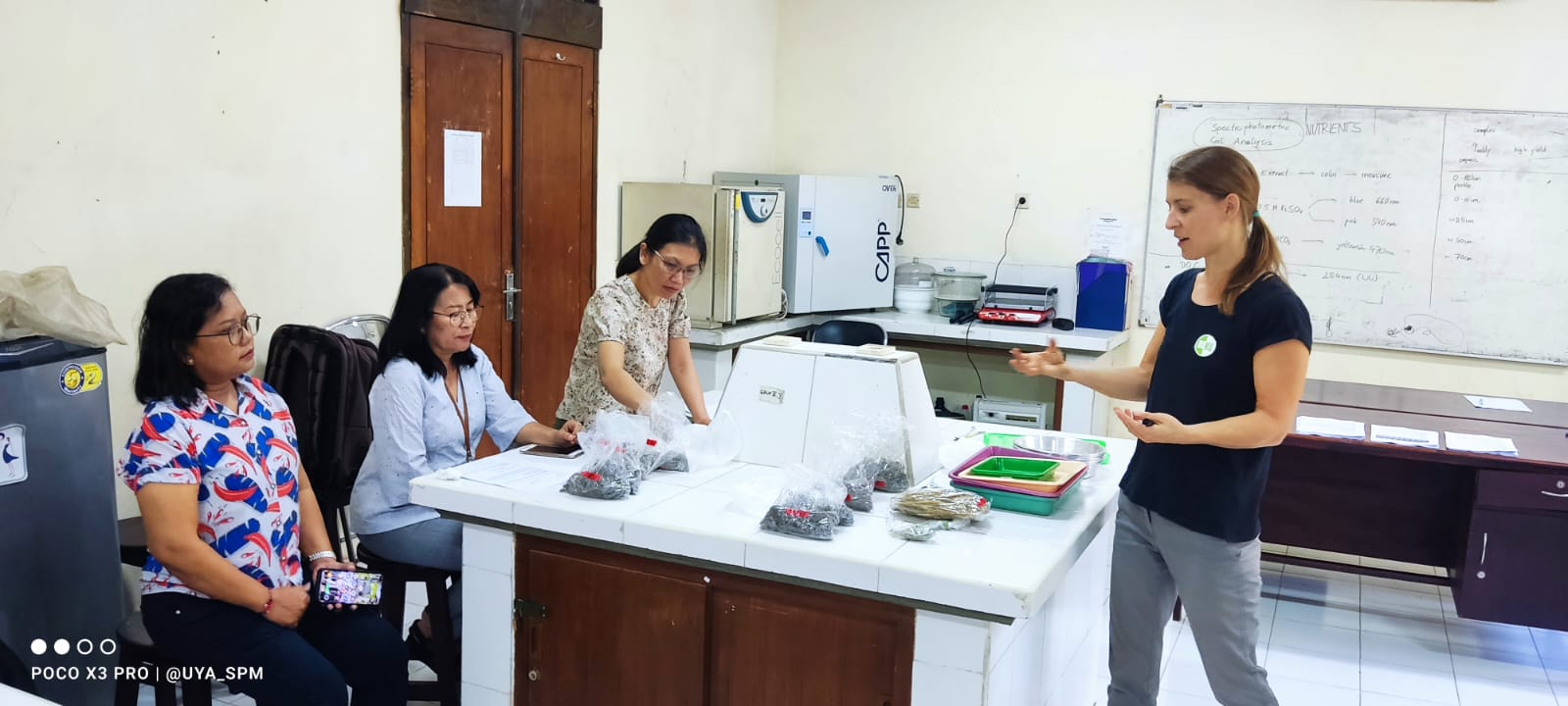 Faculty of Agricultural Technology, Udayana University conducted training on the use of the Spectrophotometer on Friday, 28th July 2023 at the Biochemistry and Nutrition Laboratory, GA Building, Faculty of Agricultural Technology, Bukit Jimbaran. This activity was attended by Laboratory Staff, Lecturers and Students and was attended by 1st Deputy Dean, 2nd Deputy Dean II, Study Program Coordinators and Unit Coordinators within the Faculty of Agricultural Technology.
Training on the use of a spectrophotometer was carried out in the context of realizing the International Cooperation of the Faculty of Agricultural Technology with The University of Natural Resources and Life Sciences (BOKU), Vienna, Austria which presented Mrs. Katharina Maria Keiblinger, Mr. Gernot Bodner and Ms. Rebecca Clare Hood. The training that was carried out was Training on Nitrate, Ammonium and Phospate Analysis in soil obtained in the Jaka subak who had practiced organic farming.
1st Vice Dean Dr. Sumiyati, S.TP., M.P. hopes to report that the activity runs smoothly and it is hoped that this activity can improve the ability of the academic community, especially students in carrying out the analysis process using a spectrophotometer.