Practitioner Lecture of D3 Library of FISIP UNUD Presents Three Librarians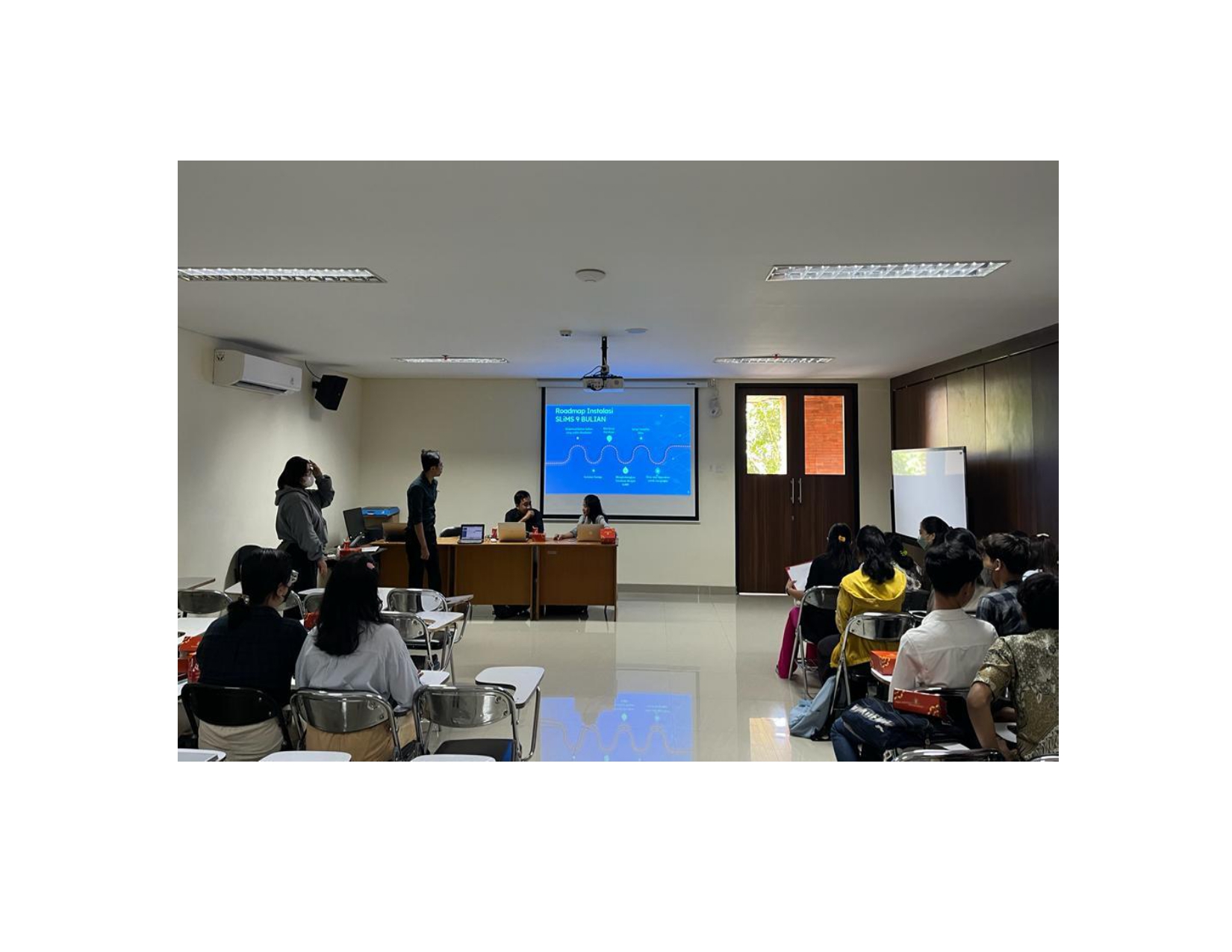 The D3 Library study program of the Faculty of Social and Political Sciences, Udayana University held an activity "Practitioner Lecture: Design and Build a Digital Library in the Era of Society 5.0" Thursday, 22 September 2022 at the FISIP Building, Udayana University Sudirman Campus. This practitioner lecture presented three librarians including: Ida Ayu Gede Anindyatari, S.I.Pust who is a librarian of the Indonesian Institute of Business and Technology Library, Gede Rai Hridyananda, A.Md who is a librarian of STIKes Wira Medika Bali and Diyan Rizki Perdana, A.Md who is a librarian of the International Business and Tourism Institute. The event was opened by the Head of the D3 Library Study Program Laboratory, Richard Togaranta Ginting, S.Sos., M.Hum who also acted as moderator.
Richard stated that an introduction to the world of work is important given to students since they are in college. Through early introduction, students will have insight that complements the accepted theory with practice in the field. One of the efforts in realizing the vision of the D3 Library Study Program at Udayana University is to produce competitive human resources in the field of library and information, namely always trying to give the best in every lecture process. Apart from the representative facilities, the curriculum that is always perfected and the professional lecturers, presenting practitioners is a must in every course on this campus. This activity has the aim of providing sharing experiences or sharing experiences in the actual management of library organizations. The activity was carried out offline at the Udayana University FISIP Building starting at 10.00 WITA - finished. All participants were enthusiastic to take this practitioner's lecture.