Social Service Communication Vaganza 2022: Spreading Happiness 'to Get Smiles from Orphanage Residents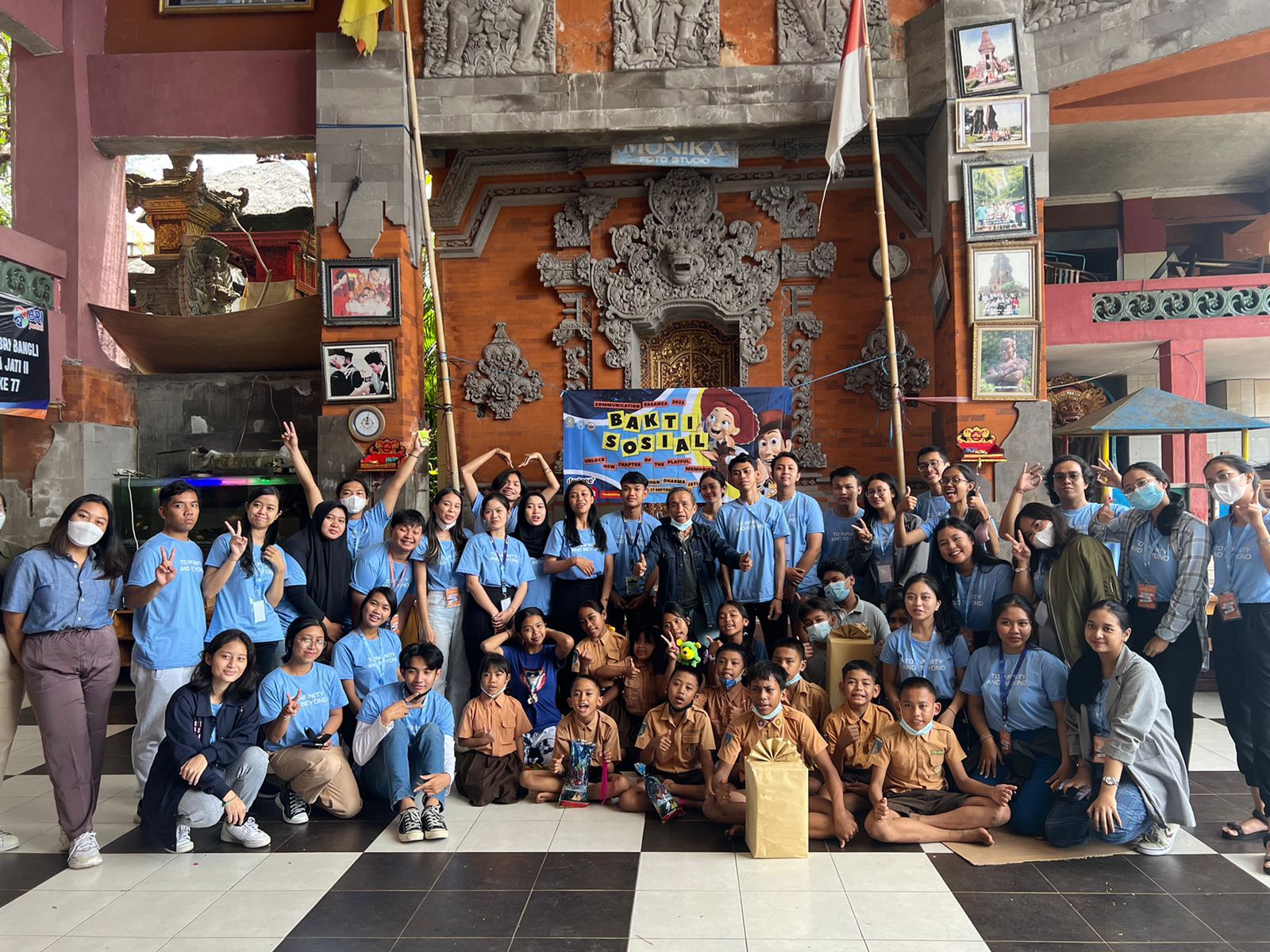 The Udayana University Communication Science Student Association (HIMANIKA) on Saturday, September 17, 2022, has carried out a series of social service activities, with the theme "Unlock New Chapter Of The Playful Memories," taking place at the Dharma Jati II Orphanage. The social service event is the first in a series, from the 2022 Communication Vaganza (COMMVAG).
Communication Vaganza is one of the work programs of the Communication Science Student Association of Udayana University, which was held to celebrate the anniversary of HIMANIKA. In 2022, the COMMVAG event was held again to commemorate the 11th anniversary of the establishment of the Communication Studies Program at Udayana University. The COMMVAG event consists of several series, namely social services, Comm Super Cup, Community Got Talent, and Communication Night.
The series of events at this social service were opened directly by remarks from the Chairman of the Event Committee Aditya Dwi Pratama, Chairman of HIMANIKA Adrian Surya Wayuga, and also the Facilitator of the Dharma Jati II Orphanage, Mr. I Wayan Nika. "I would like to thank all those who have supported the success of this event, at least we can all spread happiness to those around us and get smiles from those who need help," said Adit as Chairman of the COMMVAG Committee. After that, the event continued with donations, joint exercise, and also filled with various games. As for the donations obtained, namely cash in the amount of Rp. 212,000.00, 132 suitable clothes to wear, 2 pairs of shoes, and 91 stationery.
After the opening series of events were completed, it was continued with gymnastics with the younger siblings from the Dharma Jati II Orphanage. In addition to gymnastics together, the children at the orphanage were also divided into several groups, to play games. Each group of this game consists of one to two committee members, and four people from the orphanages. This game aims to establish cooperation and cohesiveness in the team. In addition, in order to get to know more closely with the younger siblings of the Dharma Jati II Orphanage.
Various kinds of games have been carried out, it is time to hand over prizes to the teams that have won the game. It's very nice to see the brothers who are always enthusiastic, in every game that is available, and show cohesiveness in the team. This social service event was then closed with a group photo session. It is hoped that this activity can take place again in the following year, seeing the real essence of this activity which has quite an impact on the younger siblings from the orphanage. The holding of this social service is not only to give to those in need, but we from the Communication Science Student Association of Udayana University want to be aware and more sensitive to the situation around us.