Civil Engineering Lecturer of Udayana University Graduates Engineer Profession in 1 Semester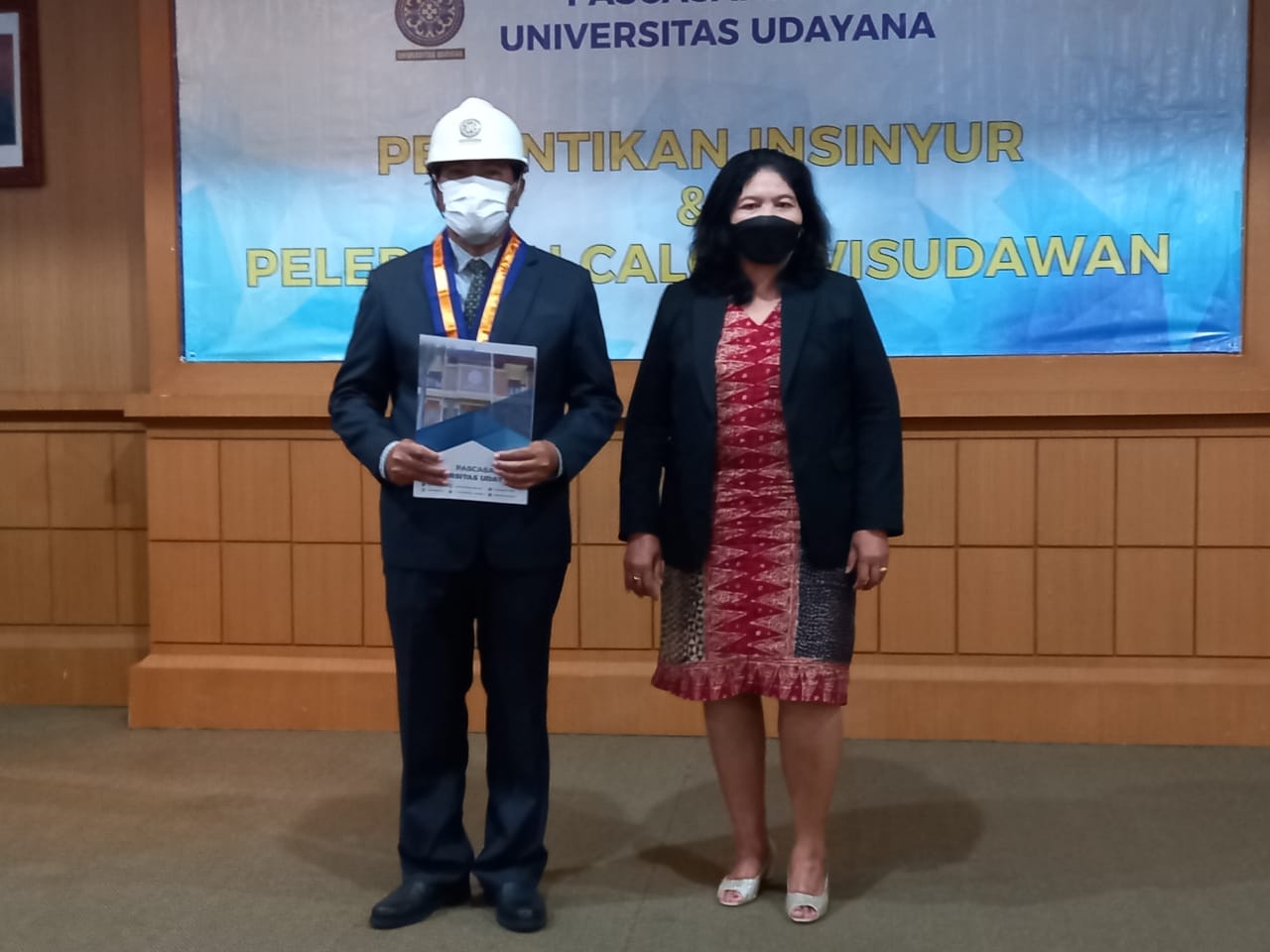 On Wednesday, August 3, 2022 at the Postgraduate Building of Udayana University, the Inauguration and Release of Candidates for Postgraduate Graduates of Udayana University Period III 2022. Today there are 8 students, including 3 students from the Environmental Science Masters Study Program and 5 students from The Professional Engineer Study Program was inaugurated and released by the Unud Postgraduate Director, Prof. Ir. Linawati, M.Eng.Sc., Ph.D.
I Made Agus Ariawan, ST., MT who works as a Lecturer at the Faculty of Engineering Unud who is also listed as a student of the Unud Postgraduate Engineer Profession Program said that studies at Unud Postgraduate are very good, starting from transparent admissions of new students, supervisors who are experts in their fields to very short study period, which is 1 semester for the Professional Engineer Program. This Unud Faculty of Engineering lecturer is listed as a student of PPI Postgraduate Unud Path Recognition of Past Learning (RPL). RPL is a process of acknowledging a person's learning achievements previously achieved either through formal, non-formal, informal education or training related to his work or self-taught through life experiences.
With the addition of 8 students who were released today, it is recorded that Unud Postgraduate has succeeded in completing 3 people from the Doctoral Program, 516 people from the Master Program and 366 people from the Professional Engineer Program. Meanwhile, the number of registered students who are still actively studying in the Master Study Program at the Postgraduate Program is currently 78 people, 20 people who are currently pursuing a Doctoral Study Program and 24 people from the Professional Engineer Program.