HIMA AP UNUD SUCCESSFULLY HAS ENTREPRENEURSHIP WORKSHOP 2022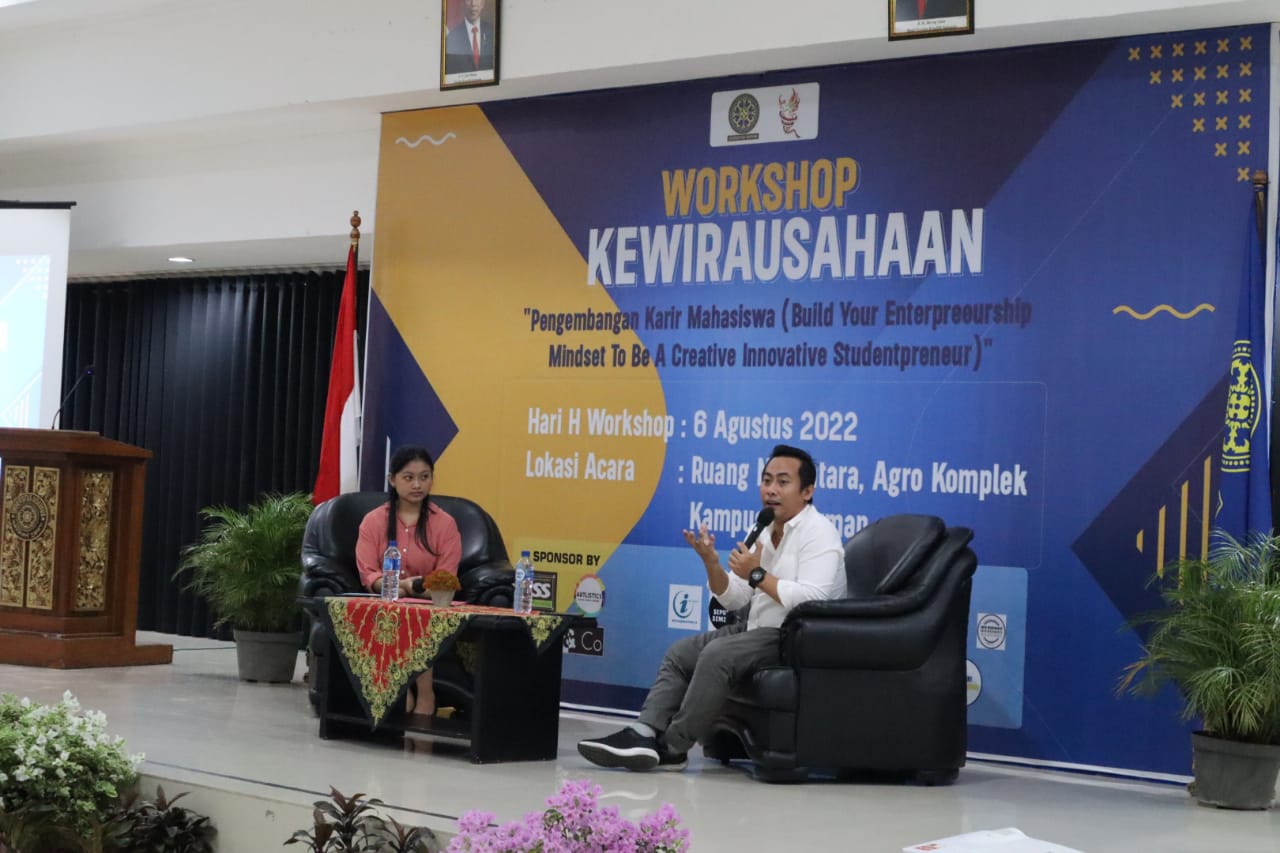 In order to improve and provide a forum for knowledge for students and the general public, the Public Administration Student Association held an Entrepreneurship Workshop with the theme "Build Your Entrepreneurship Mindset To Be A Creative Innovative Studentpreneur". Located in the Nusantara Hall Room, Agrokomplek Building on Saturday, August 8, 2022.
This activity was attended by the Coordinator of the Public Administration Study Program, Faculty of Social and Political Sciences, I Putu Dharmanu Yudartha, S.Sos., M.PA. Also attended by all active lecturers of Public Administration, students and the general public as participants of the Entrepreneurship Workshop.
This activity is carried out to provide knowledge for participants about the world of entrepreneurship to be more creative and innovative in developing businesses which in the future will be able to have a major impact on career development in an increasingly developing era. Presenting 4 entrepreneurial motivators, including I Gede Juliana Eka Putra, ST., MT as Deputy Chair IV (Head of Innovation Center) STMIK Primakara. I Dewa Gede Satria Wibawa Putra, Dhea Ayu Andira Loebis and I Gede Sara Pradita as Young Entrepreneurs.
Through this activity, it is expected to provide insight for participants in entering the field of entrepreneurship so that they have a knowledge base to use in starting business activities that can provide good results in the future. This activity ended with the presentation of certificates and awards to all speakers.