4th ASIA Conference, Language of Southeast Asia's Role in Realizing the Post-Covid-19 SDGs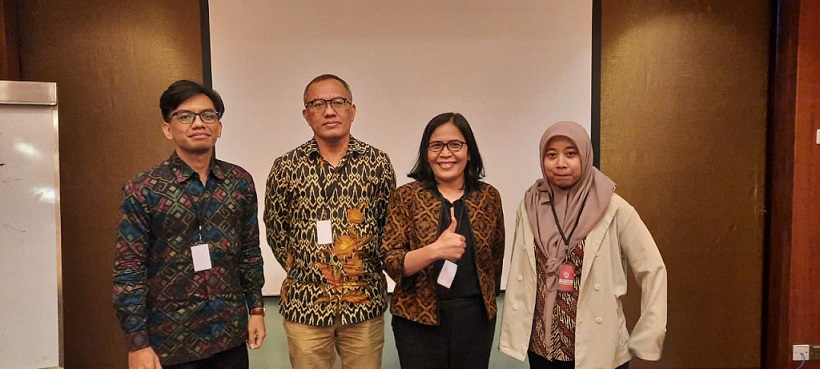 Jakarta, the National Research and Innovation Agency (BRIN) together with the Consortium for Southeast Asian Studies in Asia (SEASIA) held a conference that focused on post-pandemic solutions and challenges in Southeast Asian countries, and their role in achieving the SDGs. The conference will take place from 9 to 11 June 2022 on a hybrid basis.
The Covid-19 pandemic, which has spread for approximately two years, has had many negative impacts in various fields around the world, including countries in Southeast Asia. The complexity of the problems faced in Southeast Asia in the socio-economic, political, cultural, and regional fields has hampered efforts to achieve the SDGs, so collaborative actions between countries and institutions are needed to jointly face these challenges.
In this regard, BRIN together with SEASIA as the organizers held The 4th SEASIA Biennial Conference 2022 which is an academic forum for scholars, researchers, and practitioners from Asia, as well as other regions. This conference has the theme "Managing Disruption, Developing Resilience For Better Southeast Asia"
The biennial conference was opened with a discussion attended by two keynote speakers, namely Dr. Yayan GH Mulyana, as Head of the Foreign Policy Strategy Agency, Ministry of Foreign Affairs of the Republic of Indonesia, and Prof. Bart Barendregt, as an academic at the Leiden Institute of Cultural Anthropology and Sociology. Also present were the Coordinating Minister for Human Development and Culture of the Republic of Indonesia, Prof. Dr. Muhadjir Effendy, M.A.P., as the guest of honor, and remarks from the Chairman of BRIN, Dr. Laksana Tri Handoko, M.Sc.
During the 3 days of the conference, the activities were divided into 3 and 4 sessions per day which discussed the sub-themes of the major themes of the conference. From the division of the session, the participants were divided back into several rooms, which contained the chairperson, speakers, and presenters who would discuss the sub-topics. Gede Indra Pramana as a lecturer in Political Science at Udayana University also participated as a presenter in the discussion on "Human Rights, Peace, and Conflict Management". The activity will be closed with the Indigenous Forum on "Strengthening The Inclusion of Indigenous People in ASEAN Progress" which will be held on 11 June 2022.
It is hoped that through this activity, collaboration between academics and other parties in Southeast Asia and other regions will be further strengthened to build resilience and good conflict management against various challenges and can maximize the potential in each country, so that what is aspired to the realization of the SDGs in 2030 can be realized. (tr)